Guide to Creating Instagram Story Ads That People Won't Want to Skip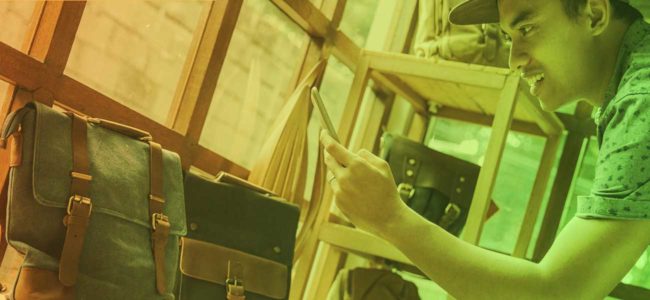 Instagram has now crossed one billion users (crazy, right?), and around a third of them consume Instagram stories daily. The most recent feature—IGTV—is another proof of how driven Instagram is by vertical content, and particularly vertical video.
Instagram gave businesses a tool to amplify this full-screen experience even further—Instagram story ads. Facebook's powerful targeting capabilities now make it easier than ever to reach your ideal audience with an immersive mobile video experience. 
Instagram is driven by vertical content.
Here's even better news: only 8% of businesses have created Instagram stories ads in 2017, which means there is a lot of room to stand out and show your brand's personality by expanding your reach outside your following.
Want to make the most of IG stories ads? This guide will give you the steps and tools to get started quickly and easily!
Why Instagram Stories Work
In case you haven't taken advantage of Instagram stories for your business, here are some reasons why you shouldn't postpone doing so any longer.
They add a personalized touch to engagement
No other platform can help you fill a viewer's screen with your face, your passion and the behind-the-scenes of what you do the way Instagram stories can. It makes your content feel like a one-on-one conversation, almost like you're on Facetime with your viewer.
The option for them to reply through a direct message and to add their own Facetime-style video to the reply is just a cherry on top.
You are always present, even when you're not
The chances are you probably cannot be on Instagram 24/7, post every few hours and constantly answer comments (nor you should). With the 24-hour lifetime of a story, you can keep showing up a couple times a day with snackable 15-second videos and always stay top of mind.
This way, "best times to post" don't quite exist because your story will be there for the day, no matter what time of day or time zone your viewer is in. 
You can track how your stories perform (and improve them)
Instagram offers a range of metrics you can view and analyze. You can keep track of metrics like reach, impressions, replies, taps, and swipe-ups and notice any patterns or trends that might show up.
For example, if some stories drive more swipe-ups than average, you might look into what makes them different than other stories and implement that going forward.
The great news here is that measuring the performance of Instagram stories isn't a priority for businesses yet, so diving into these can help you get forward.
Leveling Up With Instagram Story Ads
The story feature has increased the time users spend on Instagram by 28 minutes. This is likely because we can now (almost) infinitely scroll from left to right just like we can from top to bottom with standard social platform layouts.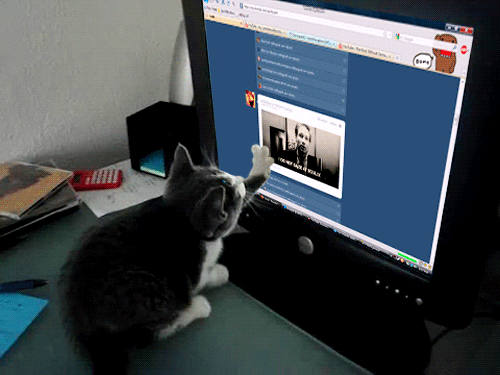 This statistic is huge and it tells a lot about how users now behave on the app.
Here's how Instagram stories ads come in: as of right now, they appear after each 6 stories someone watches.
This means that if there are stories from 30 users at the top of someone's feed and they decide to watch—or swipe through—all of them, they will see four Instagram story ads from businesses who have targeted them.
These ads look just like regular stories, with the addition of a 'Sponsored' tagline below the username at the top.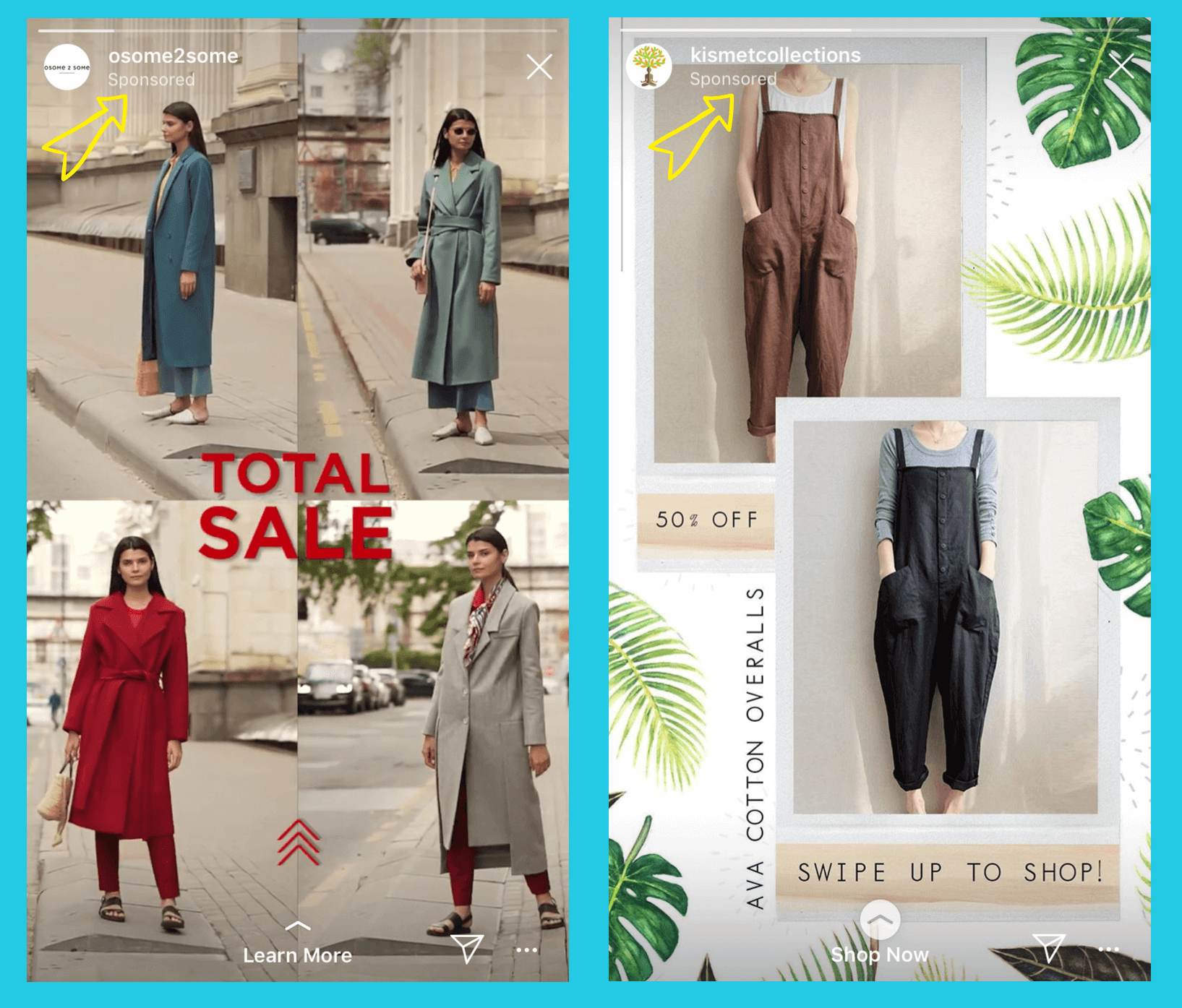 Instagram stories ads have yet another benefit: they let you add a unique and measurable call to action no matter how many followers you have. In regular stories, this is limited to accounts with 10,000 followers or more!
How to Create Content for Your Instagram Story Ad
The recommended Instagram story dimensions are 1080 (in width) by 1920 (in height). This is a 9:16 size—a full portrait that takes up the whole smartphone screen.
For this reason, Instagram introduced support for all feed photo and video dimensions, even square or horizontal. This means that even an ad created with non-portrait imagery will occupy the whole screen with an automatically selected background and ad copy at the bottom.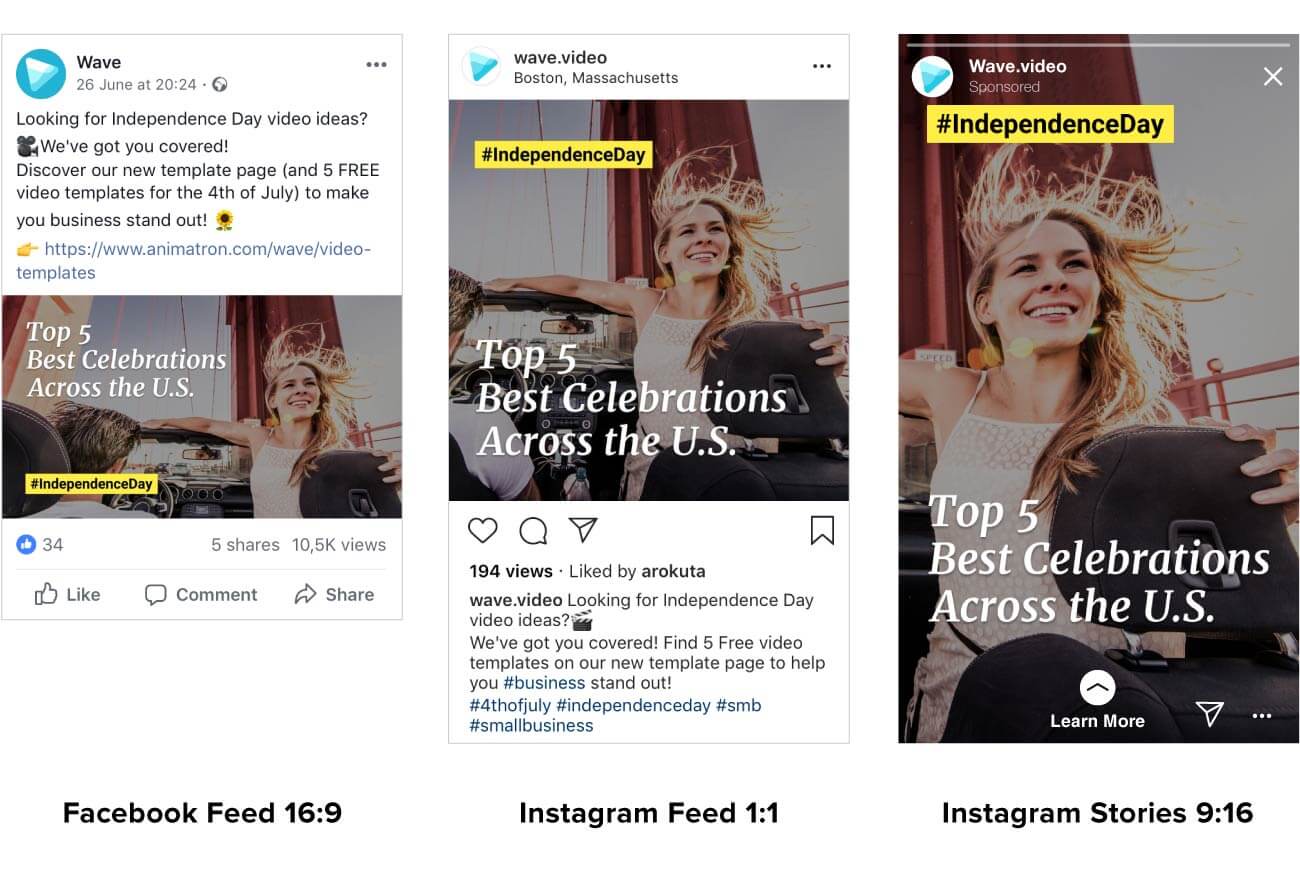 Why you should create a custom video for Instagram story ad
The option to use a generic Facebook or Instagram ad might look like an easy way out, but it has some important limitations:
Apart from selecting the actual image or video, you don't have any creative control over colors and additional graphic elements
There is space for 190 characters in the copy, so your message might not come across correctly
That ad is made for the feed and not for stories, so it doesn't exploit full story possibilities
The exclusive stories campaign definitely has the most benefits and the highest customizability:
The best news? You can create your Instagram story ad in Wave.video within minutes! Let's look at what makes a successful story ad.
How to Tell a Story in a 15-Second Video
In this video, you will learn how to tell a story in a 15-second video using 4 simple steps.
Elements of a high-performing Instagram story ad
Here are five creative consideration when preparing the content for your Instagram story ad.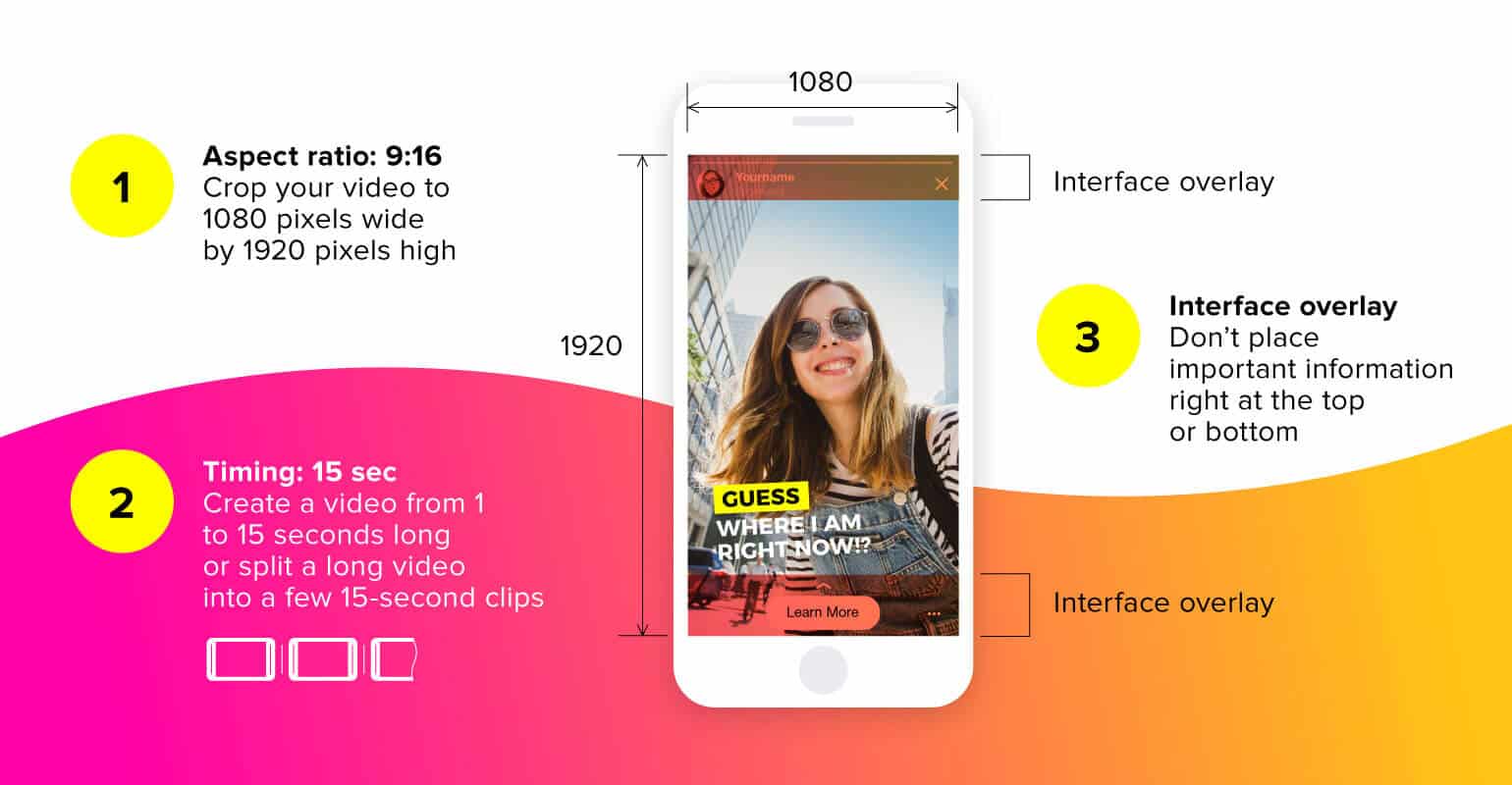 Follow the design specifications. There are some minimum requirements for your ad, including:
Resolution: minimum is 600 by 1067 pixels, recommended is 1080 by 1920 pixels (9:16 ratio) 
Video length: no minimum length, maximum length is 15 seconds
Photo content: plays for 5 seconds by default
File type: .mp4 or .mov for videos, .jpg or .png for photos
Maximum file size: 4GB for videos, 30MB for photos
Your ad can be a single photo, a single video, or a carousel of up to three cards.
Take action: In your Wave.video account, select 9:16 story format to create a perfectly sized Instagram story ad.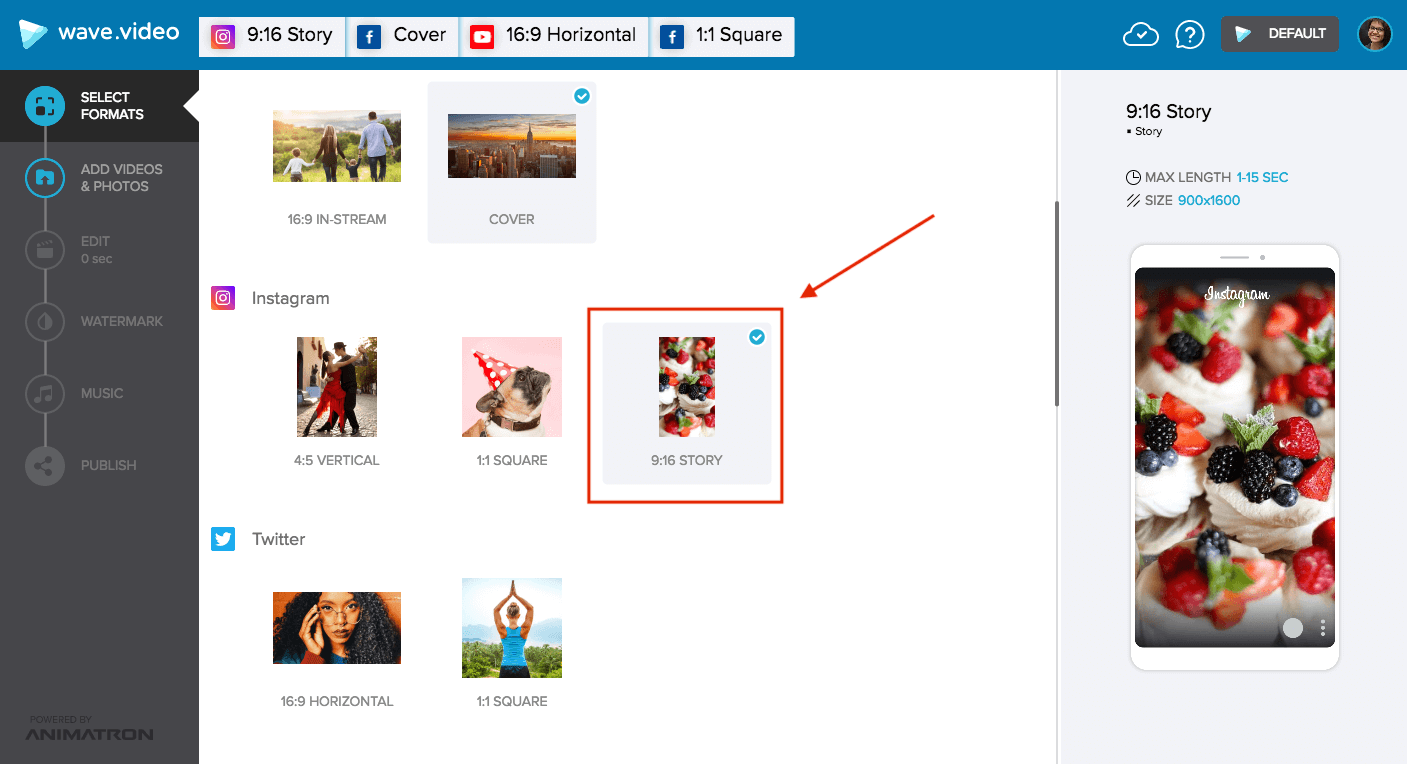 Catch the viewer from the very first second. As you probably know, it's super easy to simply swipe away from any stories you don't like. According to Facebook, users move faster through stories than they do through the feed.
To keep the viewer long enough to grasp the message of your story, dynamics and speed are crucial.
Check out this example from OpenTable:
This is why videos are likely to outperform images almost every time. The initial half second should be appealing and attention-grabbing to make the viewer stop and keep watching the video. A static image has a much smaller chance of achieving that.
Focus on movement and clarity of your message in the first second.
Choose the number of screens for your ad. With the speed that users move through stories in mind, the number of screens (you can use up to three!) in your story ad ultimately comes down to what you want to achieve with your ad.
As you scroll through stories from your own profile, you might notice that most ads you see have only one screen—meaning, up to 15 seconds of video or a single image. The shorter the ad, the higher the chance your viewer will watch it until the end—they can see how long it is thanks to the bar at the top!
For example, this ad for McDonald's is showcasing their new cup design. Was the single card enough for them to show it? Definitely:
To the contrary, Gap used all three available screens and it's easy to see why. The first screen announced what the ad is about, the second showed dynamics, and the third was a call to action:
The takeaway for your number of screen? Use as few or as many as you need to tell the full message of your ad. Always keep short viewing time in mind, and use examples to get inspired.
Choose the optimal length for your Instagram story video ad. Building on the previous section, how will you know how long to make your entire ad, regardless of the number of screens?
The answer is a good old 'it depends', but with a twist: Facebook found that top performing stories ads had shorter scenes—on average, 2.8 seconds per scene compared to 4.1 seconds for lower performing ads.
When you're building your story, breaking it out into quick, multiple scenes can lead to a more effective campaign.
Here is a great example of an ad for a summer safari in Dundrum, a Dublin shopping centre:
Take action: In your Wave.video account, make a scene shorter or longer by simply dragging the border of each scene to the left or right.
Put your brand front and center. There are only two occasions in which you might keep your brand toned down: if you are a huge brand like Apple or Coca-Cola, or if you're retargeting users who have previously engaged with your content.
For all other scenarios, you want to make early associations with your brand name, logo, and products. This will help you stay recognizable and top of mind no matter how quickly a viewer scrolled through your story.
Facebook also recommends end cards—final screens with strong branding—to reinforce brand and product messaging. They found that stories ads with end cards perform better with audiences who watch the entire ad.
Here's a simple yet powerful example from Louis Vuitton:
Combine early exposure to your brand in your story video with short, 2-3 seconds per scene approach mentioned above. Then, end your video with a strong end card and an enticing call to action!
Take action: Use Wave.video to add your logo, text, and anything else that will make your story more enticing and brand-driven.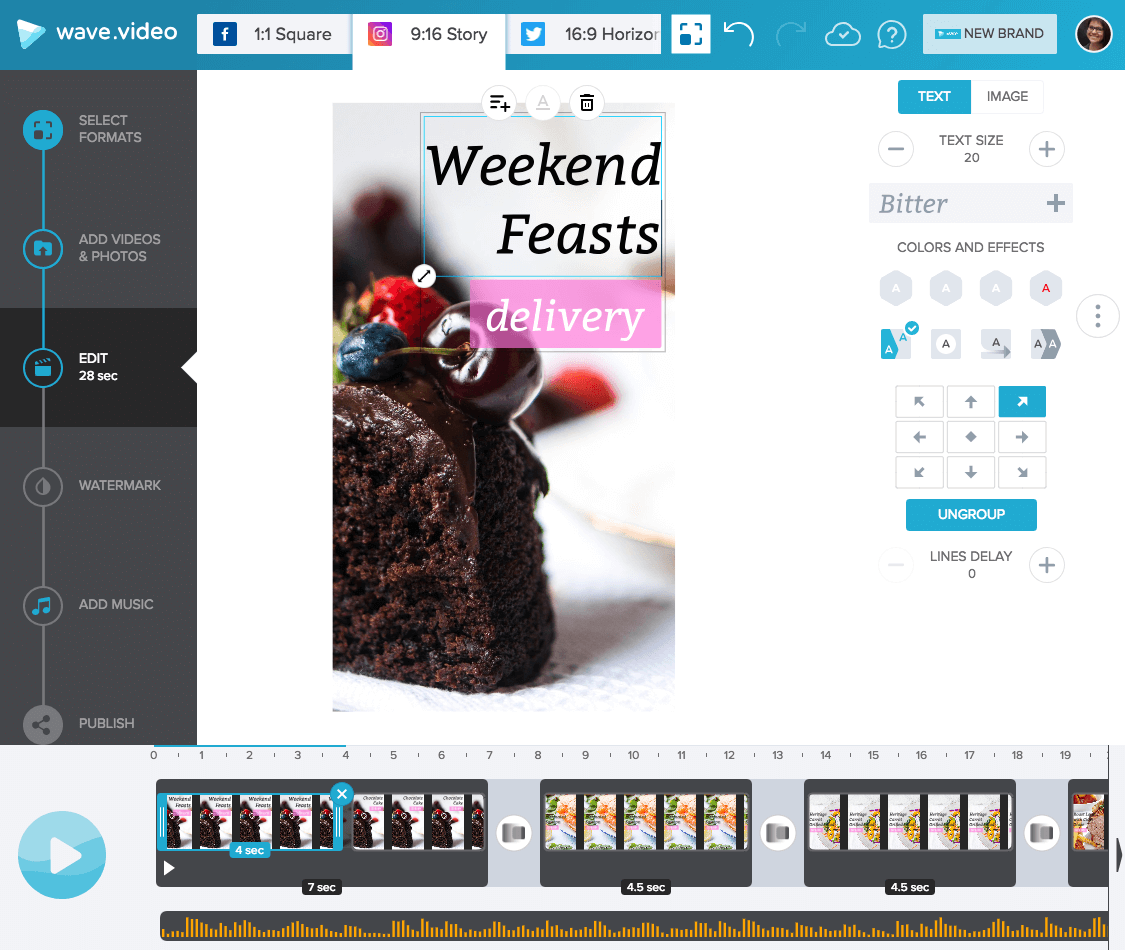 Bonus tip: Need more help creating your Instagram story video? This guide will guide you through the entire process!
How to Drive Results with Instagram Stories Ads
Facebook's options with Ads Manager make it a breeze to set up your Instagram story ad within minutes after you've exported your video.
Step 1. Connect your Instagram account with your Facebook page (in case you already haven't). At the top-right of your Facebook page, click Settings, then Instagram. Next, click Add an Account and log into your Instagram account.
Step 2. Create an ad through Facebook Ads Manager. Open it here, then click + Create.

Step 3: Select your objective. What result do you want to achieve with this ad? Instagram stories ads currently support the following campaign objectives:
Reach: reaching people near your business
Brand Awareness: getting as many people as possible to get to know about you
Lead Generation: collecting leads for your business
Video Views: getting as many views as possible
Traffic: sending people to a destination, like your website
Conversions: driving a specific action on your website, like adding a payment method or making a purchase
App Installs: driving app downloads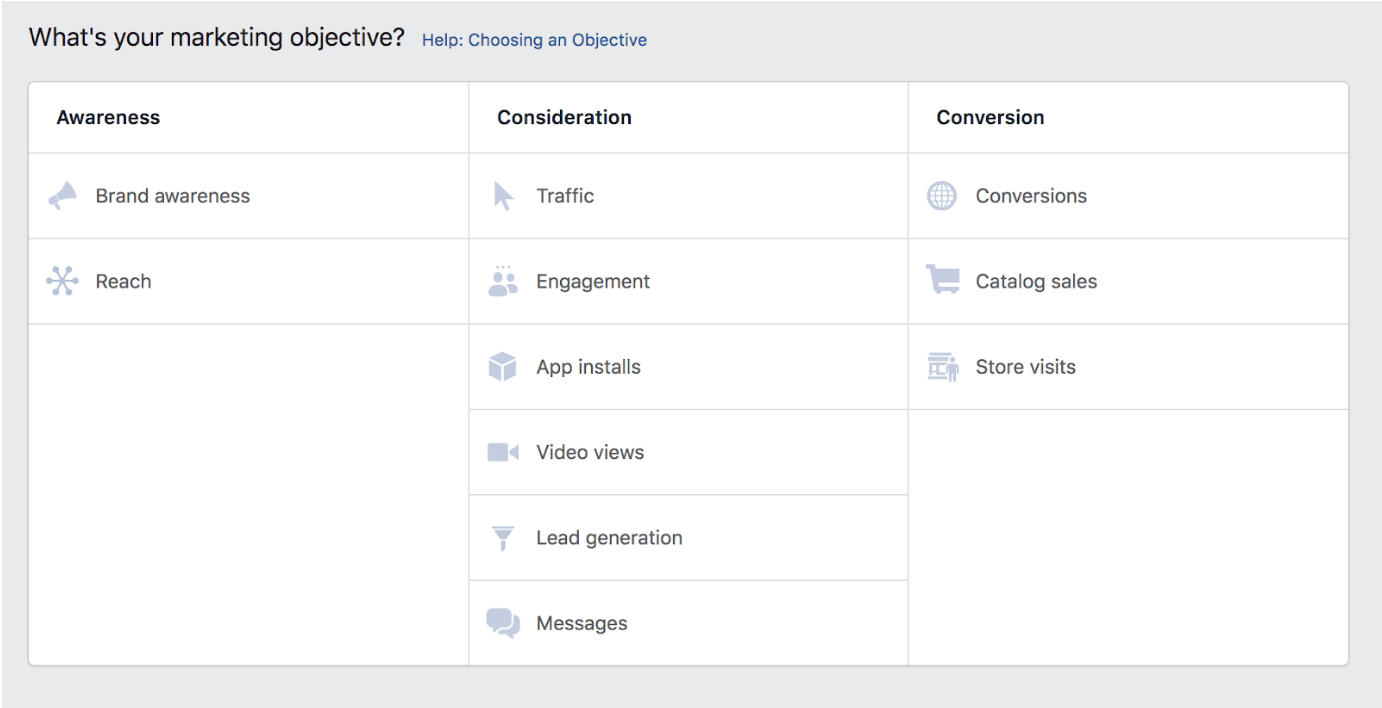 Step 4. Define your audience. You can do this by selecting locations, age, gender, languages, interests and behaviors of the audience you want to reach.
Step 5. Select your placements. It's important you unselect all options except for Stories—the video you created is customized for Stories viewing only!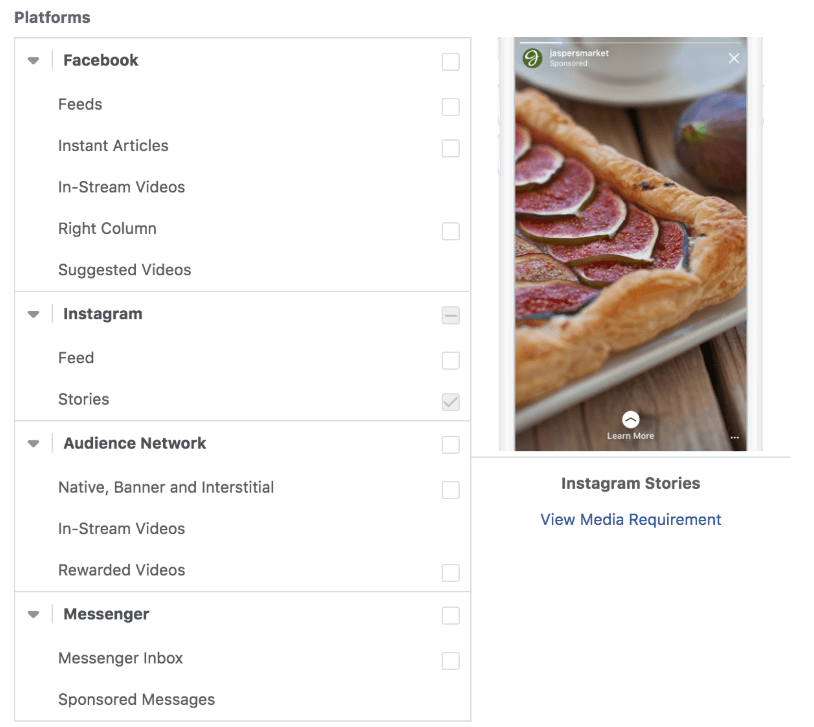 Step 6. Set up your budget and schedule. You can see how the reach varies based on your daily budget and number of days you'll run your ad for on the right-hand side.
Step 7. Select Carousel, Single Image, or Single Video format. If you have created a video in Wave, you'll want to choose Single Video here.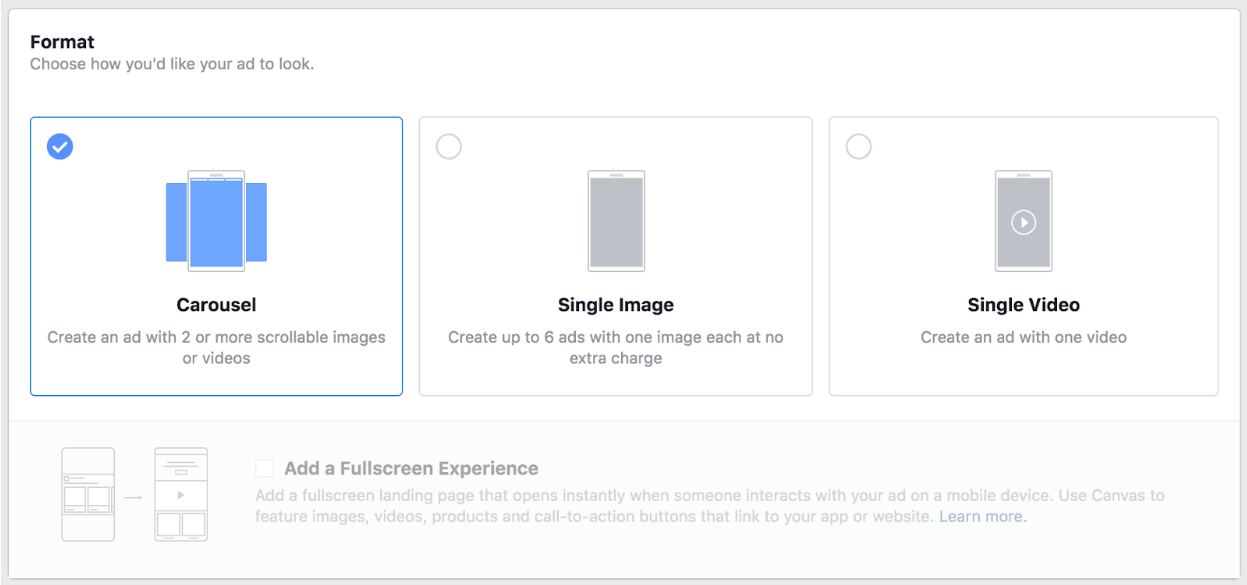 Step 8. Upload your video. Make sure it's up to 15 seconds and that it follows all the video recommendations listed on the right-hand side.
Step 9. Add your destination URL and select your call to action. These should reflect the objective you selected earlier and the content of your video. For example, if your goal is to drive visits to your online store and that is what your video prompts, make sure your destination URL takes the viewer to your store and the swipe-up text says Shop Now.
Step 10: Confirm and publish!
It's time to take action
As a final thought, remember to always keep a cohesive experience in mind when creating and running your Instagram story ad.
Ask yourself these questions: Does the first second of the story make it clear it's us behind it? Is the message obvious? Is it keeping the attention until it's time to swipe up and take action? Does the destination of the ad reflect what we promised in it?
To get started, make sure to try Wave.video and create your Instagram story ad video for free in minutes. We can't wait to see what you create!