How to Promote Your Blog Like a Social Media Guru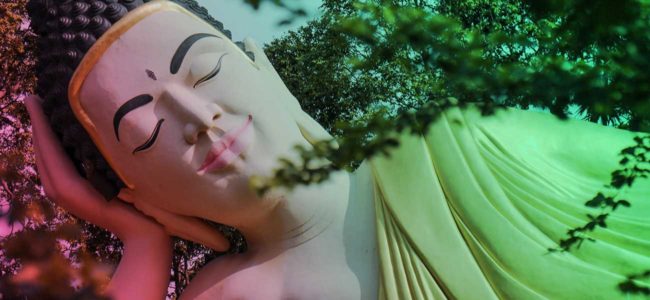 You create stellar content for your blog. And you want as many people as possible to see it. Obviously.
However, blog post promotion is no easy task. How often should I tweet out a new blog post? How do I adjust content for every social platform? Should I promote anywhere else except social?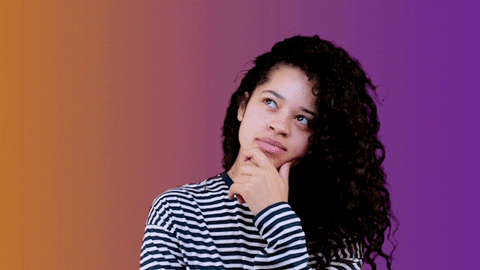 You get the idea. Being a content marketer, these questions bothered me greatly.
So I decided to talk to someone who would help me out with these questions. Someone with an award-winning blog. Someone with a deep understanding of the blogging niche.
Naturally, I spoke to Donna Moritz, the founder of Socially Sorted. Who would be a better person to reach out to?
This is what came out of our conversation. Read on to learn how to promote your blog posts like a social media guru.
Interview with Donna Moritz "How to Promote Your Blog Like a Social Media Guru"
🎬Watch the fantastic interview with Donna Moritz, social media strategist, blogger and speaker. Text version & Materials: https://www.animatron.com/blog/how-to-promote-your-blog/?utm_medium=social&utm_source=youtube&utm_campaign=social_blog Donna will share her best practices on how to promote blog posts like a social media guru! In this interview you will find best tools and tricks to repurpose your blog content, turn your blog posts into videos and benefit from every social media platform
Have a list of what to do
Once you've written a blog post, the work is only half done. You should spend at least as much time promoting your content as writing it.
It's a good idea to create a checklist of the things you need to do whenever a new blog post goes live.
Donna's checklist includes:
Tweeting the blog post right away
Sharing to Pinterest
Posting to Tailwind Tribes
Creating an in-feed post on Instagram
Sharing to Instagram Stories
Emailing to subscribers
Other things to do:
Create an IGTV video 
Create a presentation and post it on SlideShare
Submit your blog post to blog syndication platforms
Reach out to your network and ask to share
Post it as an article on LinkedIn
How to promote your blog on Pinterest
If you always thought Pinterest is only for sharing recipe pictures and apartment design, you might want to reconsider. Bloggers have long discovered the potential of this social platform for driving quality traffic to their blog posts.
According to Donna, her blog gets 30% more traffic coming from Pinterest than Facebook. No wonder, given that Facebook has almost killed organic reach for pages.
Here's how you can get started with promoting your blog on Pinterest.
Tips for promoting your blog on Pinterest
Make sure to include a vertical image with every blog post.
When we just started developing our Pinterest presence, we realized we never included a vertical image with any of our blog posts. 
Of course, you can pin landscape and square images, too. But Pinterest is all about going vertical. Historically, taller pins have been repinned more often.
Since this interview Donna has confirmed that Pinterest has recently confirmed they will be favouring 2:3 aspect ratio and we should focus on pins that are portrait or 2:3 aspect ratio in size. So, definitely include 2:3 aspect ratio images where possible on every important post.
"The ideal aspect ratio for a vertical Pin is 2:3—600px wide x 900px high." – Pinterest
To promote your blog on Pinterest, include at least one vertical image with every post. It might be as simple as a picture with the name of the blog post on it and your logo.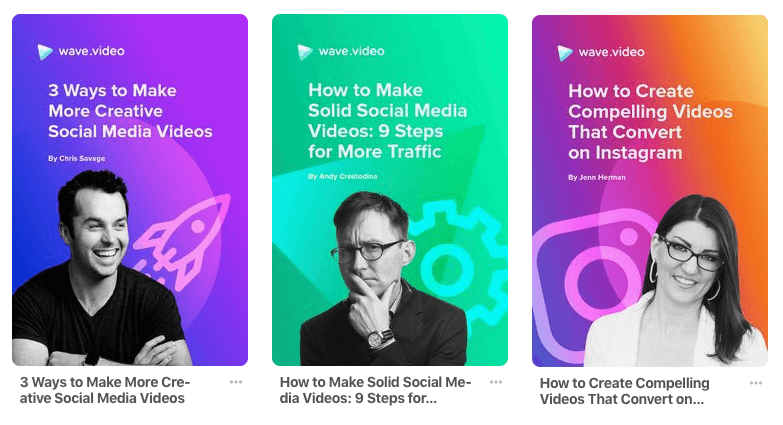 Examples of pin-able images we make for our blog
Pro tip: Make sure the font is big enough for users to read it without having to click on it.
Share pins directly from the blog
As Donna points out, Pinterest favors content pinned from the blog post itself. What it means for you as a blogger is that you want to encourage people to pin your articles. Providing them with a pin-able vertical image is a leap forward.
Tool recommendation. To optimize your images for Pinterest, Donna recommends using a WordPress plugin called Tasty Pins. It allows you to set Pinterest descriptions and hashtags, add alt text for images, and a bunch of other helpful things.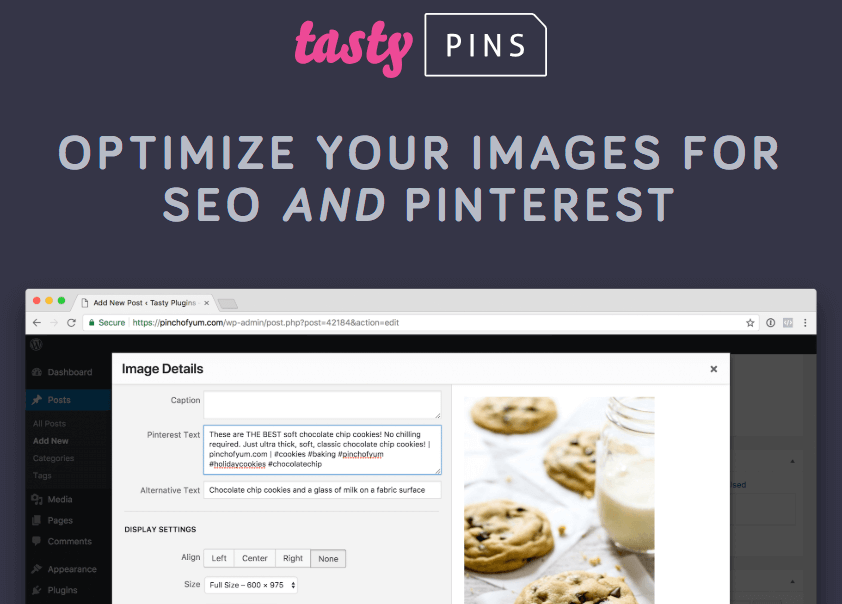 Grow your Pinterest presence with Tailwind Tribes
If you want to be smart about your Pinterest strategy, there is no better tool than Tailwind for scheduling your Pinterest posts and Tailwind Tribes for sharing your content with like-minded people.
How does a Tailwind Tribe work?
Basically, you join a tribe of interest and start sharing your content with the tribe members. They will repin your content; in return, you will share their content with your audience. It's a great way to reach new audience that you wouldn't have been able to reach on your own.
If you want to learn more about Tailwind Tribes, make sure to check out this article on the Socially Sorted blog.
Use hashtags
Like other major social platforms, Pinterest now supports hashtags.
To make sure your pins are reaching a wider audience and eventually bring more people to your blog, make sure to include hashtags with your Pinterest image description.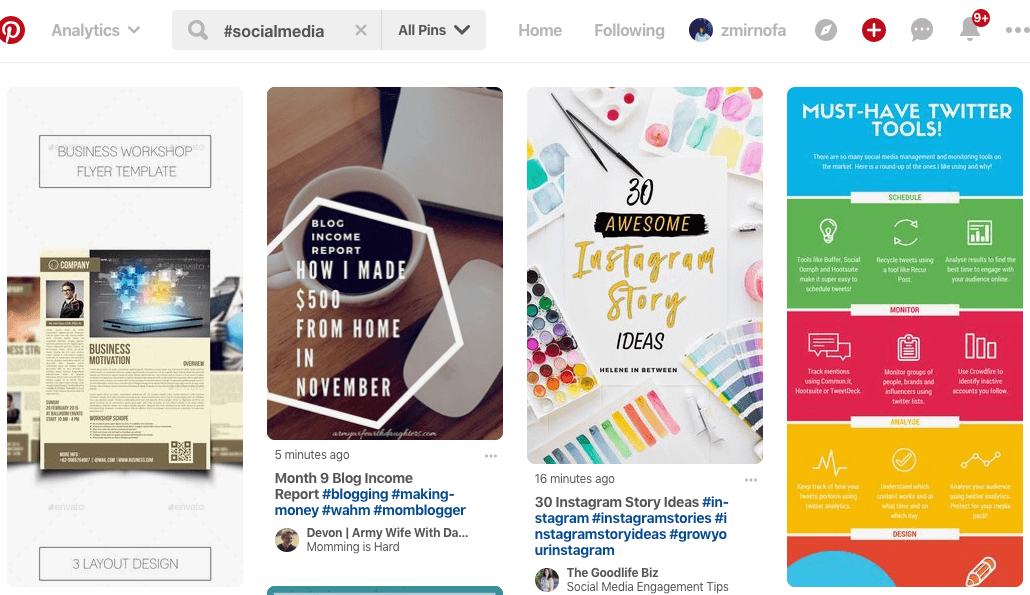 In order to do a Pinterest hashtag research, you can just start typing in a hashtag relevant to your pin and see what suggestions Pinterest brings on.
Twitter blog post promotion techniques
Schedule your tweets in a smart way
After posting a new blog post, you might want to schedule a whole bunch of tweets in advance. For instance, Donna would schedule around 12 tweets for a single post.
The reason behind that is that your Twitter followers are on the platform at different times. In order to reach a wider audience, it makes sense to retweet the same blog post several times.
And no, your followers won't get bored with you.
Tool recommendation: Use a social media management platform like Agorapulse to simplify the scheduling process.
Change your tweets to beat the algorithm
Twitter announced that it will penalize posting identical tweets for the sake of keeping the platform "safe and free from spam".
So, how can you promote your blog and not get in trouble with Twitter?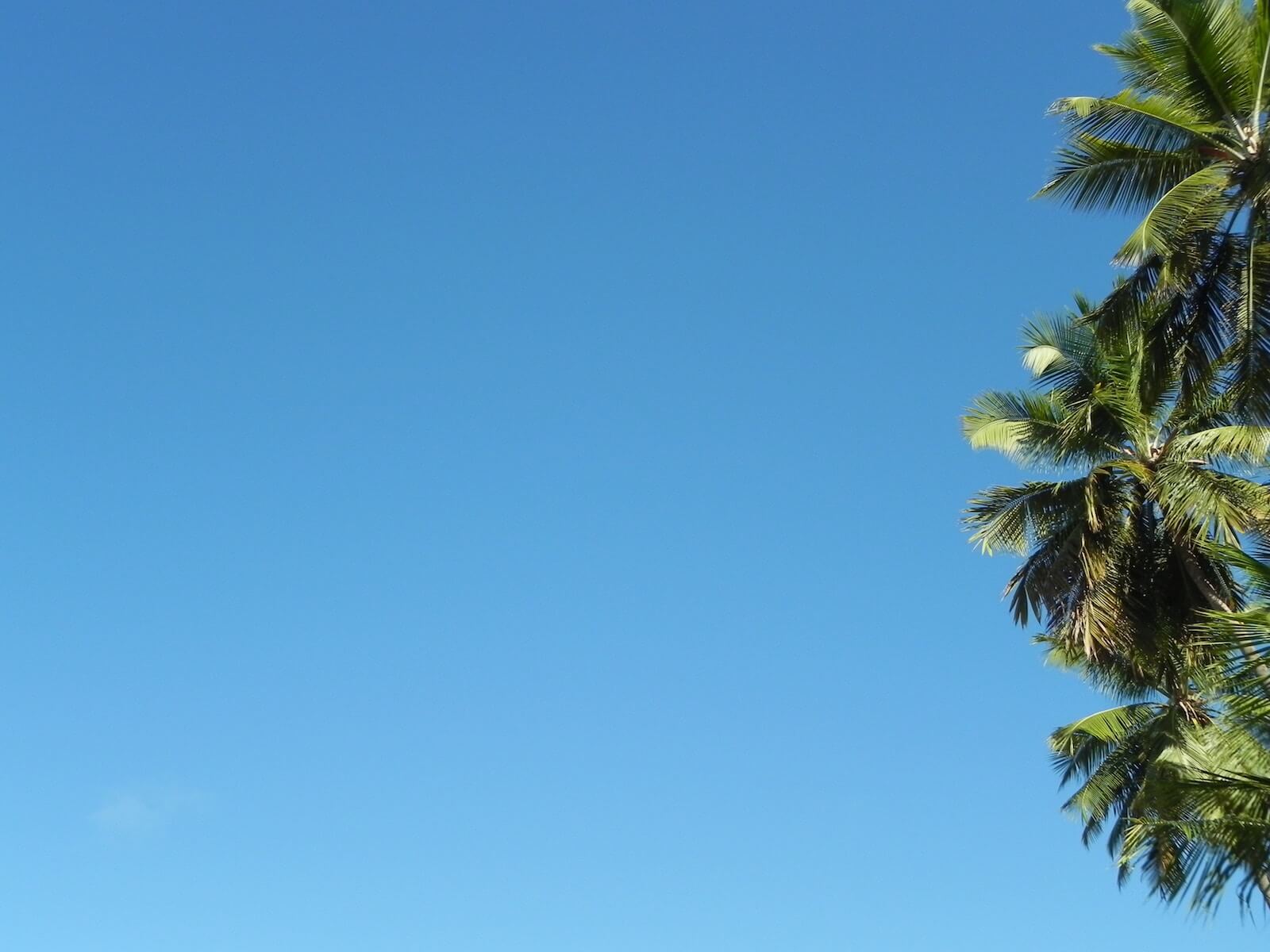 Slightly change your tweets by adding emojis, visuals, and hashtags.
The answer is to slightly change every tweet. Here are a few ideas on how you can do it, coming directly from Donna:
Add different emojis to your tweets. If I tweet from desktop, my go-to website is getemoji.com. It allows you to search and copy all standard emojis. I will then simply paste them into my tweets.
Add hashtags. There's been a lot of research on how many hashtags is not too many. On Twitter, it seems wise not to add more than 2 hashtags to every tweet.
Tweet short quotes from the blog post. You can also accompany them with different visuals from the blog post itself.
Include visuals
Tweets with images outperform those without. Be smart about the way you create visuals for Twitter.
Donna recommends using Wave.video for creating short videos for your blog post. It can be as short as just a teaser with the name of the blog post and a nice background.
Accompanying your tweets with images is also a great idea. Tools like Easil allow you to create different variations of Twitter images in a matter of minutes.
Facebook for blog promotion
Recently, Facebook has been tough in terms of making sure your content reaches your audience. It seems that even if you do have a massive amount that liked your page, it's still a daunting tasks to make sure they actually see what you post.
There are a few hacks that Donna uses to promote her blog post smarter on Facebook.
Make a video. Just like with Twitter, it makes sense to create a short teaser video to go along your Facebook post.
Do a live video. Your followers get a notification every time you go live. Try doing a live video about your blog post. It can be as easy as telling people you actually posted something new and giving them a few main ideas from the post.
Put some money behind it. If it's a really important post, boost it to make sure more people see it in their feed.
How to promote your blog on Instagram
In its core, promoting your blog on Instagram is no different than any other social platform. As Donna puts it, 'Just give people something really helpful and then lead them to the blog post if they want to know more'.
But the way it's different though is that you have to give them some information on Instagram. Just posting a link with an image simply won't do. The nature of Instagram implies that people actually stay on the platform without going elsewhere.
Instead, try providing more information within Instagram itself. It can be a short summary of a blog post you are promoting or just your thoughts on the subject.
Create an Instagram post
When you have a new post out, the very least you might want to do is create a picture and post it on your Instagram feed announcing the new post. Uh oh, and the link in bio, of course (because there is no other place to put a clickable link on Instagram).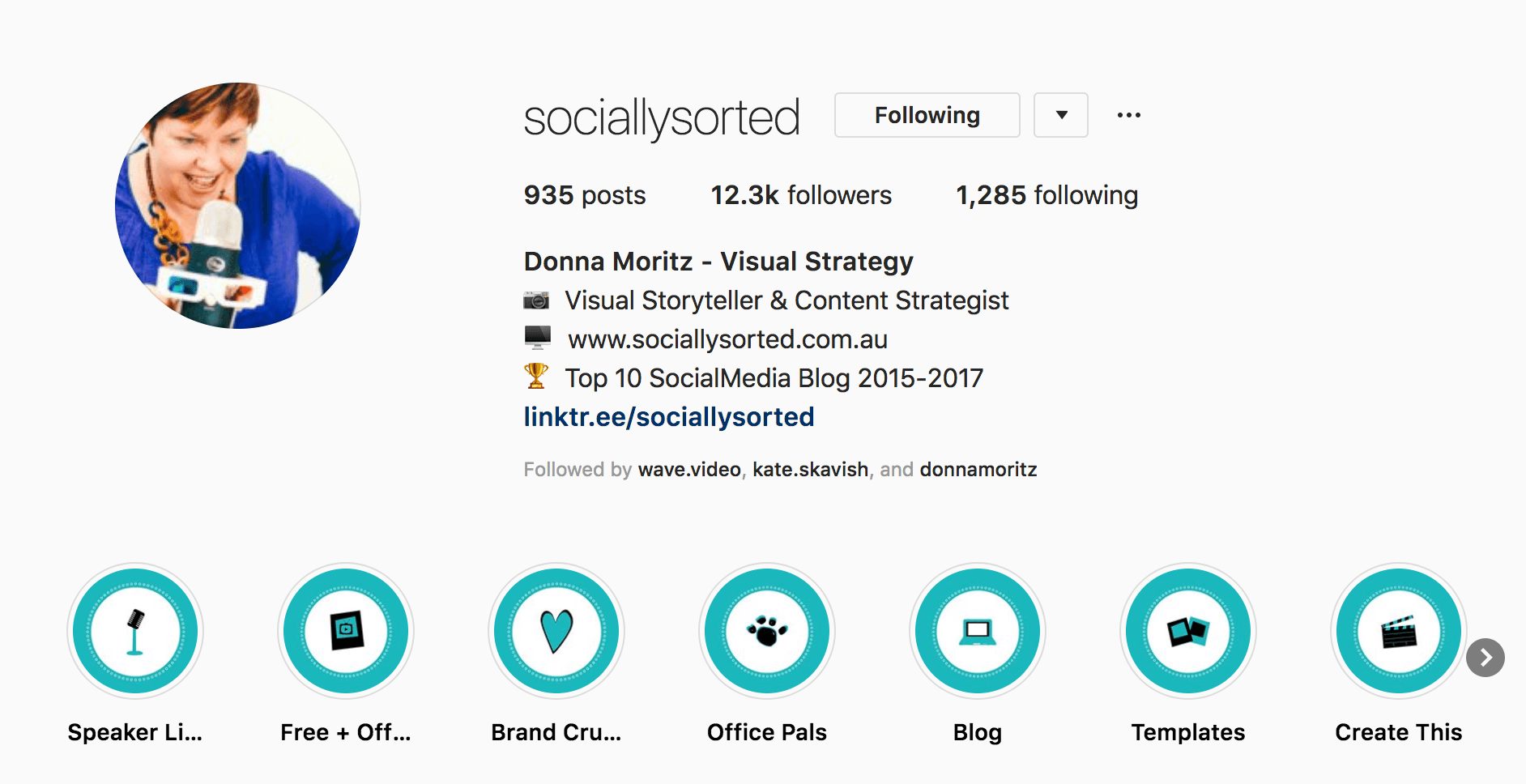 In this regard, you might want to be aware of the whole aesthetics of your Instagram account and how the posts all look together in the grid.
Post to Stories
Stories is another great way to bring your audience's attention to your posts. This Instagram feature allows you to get creative with your promotions.
Stories is a great way to bring your audience's attention to your posts.
For instance, you can write down several main points from the blog post and put every one of them on a separate slide.
Or else, you can even make a short video (especially since they last 15 seconds vs 7 sec for still images) announcing your new blog post.
Make an Infographic
Infographic is a great way of repurposing your blog post and giving it another boost. People love sharing visual content that is packed with information, and infographic is just that.
Donna noticed that posts with infographics would always get more shares, usually over 1,500.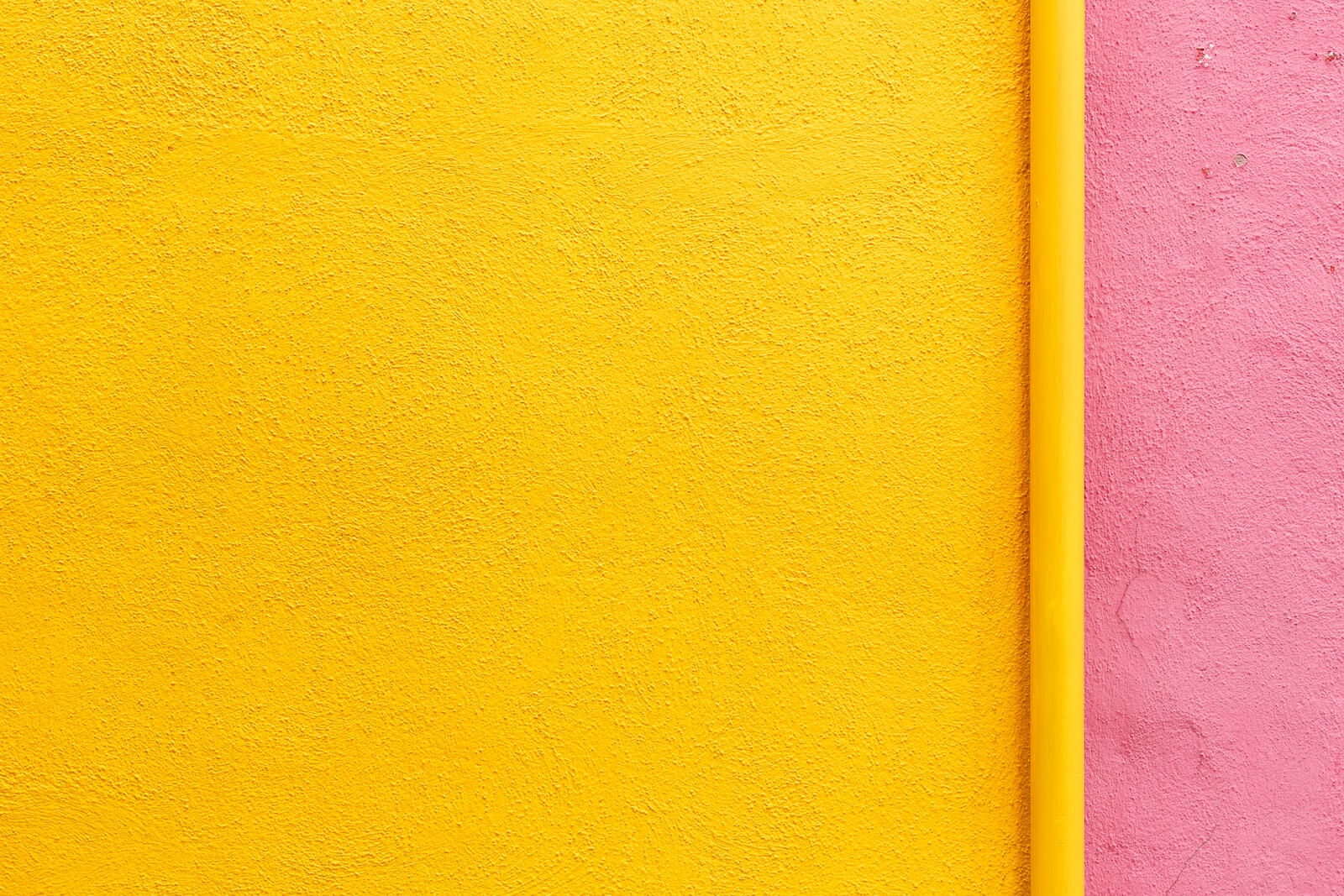 Posts with infographic always get more shares than other posts, according to Donna Moritz.
You can share an infographic on Pinterest, break it down into smaller pieces and post on Instagram, embed into the blog post… you name it.
Update from Donna: Pinterest have also indicated that we should avoid super tall "giraffe" pins or tall infographics. Previously they had recommended we simply avoid Pins longer than 1260px high (or they will get cut off) unless somebody taps the Pin to view it expanded. Now they are not recommending any taller size other than 2:3 aspect ratio or 600 x 900.
With this in mind, Donna recommends that we don't panic and ditch infographics altogether just yet. However, we should test and see what works for our own audiences with regards to shorter infographics. Many bloggers (including Donna) are still getting good results with them although this may change now that 2:3 aspect ratio is the preferred size on Pinterest.
It's good to have one focus platform
Now, you might want to go and start posting to all the platforms at once, to let the world know about your blog.
The truth is, while you can be present on all the social platforms there are, you can only do this much. So, it's good to have one platform where you would focus most of your attention and invest most of your time.
For Donna, it's Instagram and Pinterest, visual marketing platforms. For you, it might be Twitter or Facebook.
There is no "one size fits all" solution. Experiment and see where you get most engagement.
What platform works best for you in terms of blog promotion? Share in the comments below!