What's New in Wave.video: Automatic Captioning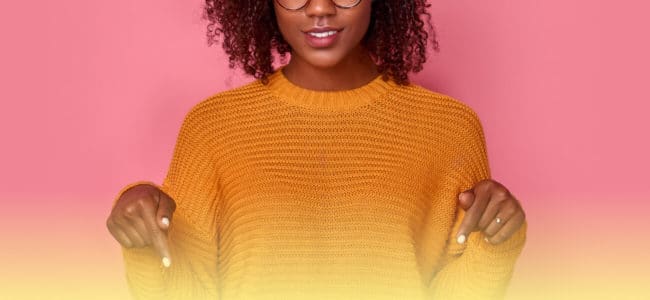 Updated on November 27th, 2020
As video marketing is evolving, video consumption is changing, too. According to the latest studies, 69% of people report viewing videos without sound in public places and 25% report viewing videos without sound in private places.
What does it mean for businesses that utilize video marketing? Well, it means that if their video ads, product demos, explainer videos, and other types of video content are not optimized for muted watching, they are losing a large bulk of potential customers.
The question is:
How to get your message across to the audience regardless of the silent mode? 
We are thrilled to introduce the ultimate solution: Wave.video Automatic Captioning feature. It allows you to add auto-generated captions and custom subtitles to videos in a matter of minutes!
This game-changing tool will help you optimize video content for silent viewing and make sure that it reaches the audience no matter what. Read on to learn how the automatic captioning works.
Adding Automatic Captions and Custom Subtitles to Your Videos
Here's how you can add auto-generated and custom captions to your videos using Wave.video captioning:
Step 1. Sign up
If you're not a Wave.video user yet, sign up and become one! You won't regret it, we promise.
Step 2. Upload or create a video
Click "+ New Video" and select one of the options to start: you can upload a video, create one from templates and stock assets, or start with a blank canvas. If you choose to upload a video, wait until it has finished uploading, then click on the thumbnail and select Edit.
Step 3. Generate captions
Once you are in the Editor, head over to the Captions step on the left menu. Here, you can choose to generate captions automatically or upload your custom subtitles in an .srt or .vtt format.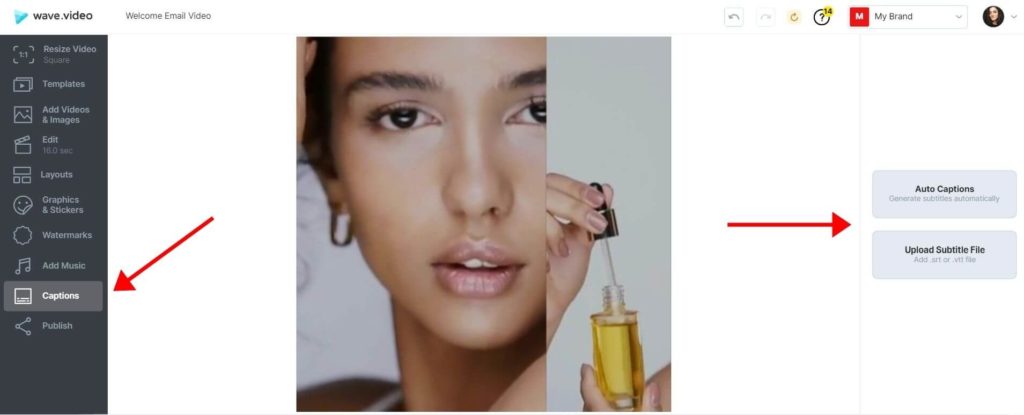 Step 4. Edit and customize captions
Now, you can edit the text of the subtitles and adjust their timing, if needed. To achieve visual consistency with your brand, customize the color, font, and size of your captions.
New: With the latest update, we added brand new caption styles to make your videos stand out even more! Switch between the styles with simple clicks and choose the one that fits your video perfectly. Go classic or get creative – with these new styles, your captions will look stunning either way!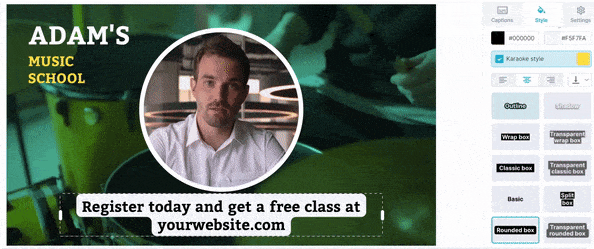 Step 5. Download and burn captions into your video
To download auto-generated captions in .srt format to your computer, click on the button "Download .SRT file" in the Settings tab. Also, you can burn captions into your video by simply ticking this option in the same tab. This will make captions a part of the video that can't be turned off.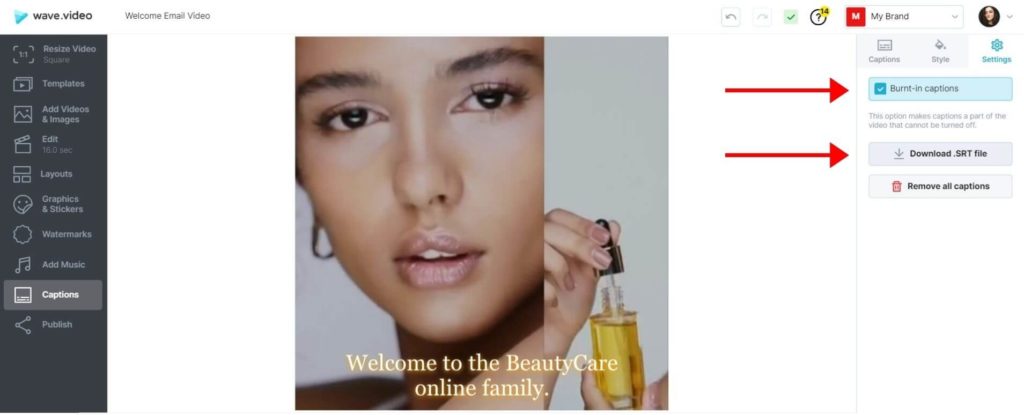 Step 6. Share and download your captioned video
Proceed to the Publish step and render your video. After the rendering is done, you can share your video as a landing page, publish it directly to multiple social platforms, embed it into sites and emails, or download it to your computer.
Benefits of Captioning Videos
Still hesitating whether you need to transcribe your videos or not? Here are just a few benefits of captioning videos to encourage you doing so:
Video captions boost your brand's SEO performance and help your page to be indexed higher in search rankings.

Captions and subtitles ensure the accessibility of your content by making it possible for people with hearing and learning disabilities to watch and engage with your videos.

Video captioning helps localize your content for different geographical areas and international audiences.
Learn about other advantages of captioned videos in this helpful blog post.
Over to You
Do you add captions to your video content? If not, will you start doing this now with the new captioning feature? Let us know in the comments!