12 Powerful Ways to Use Video Landing Pages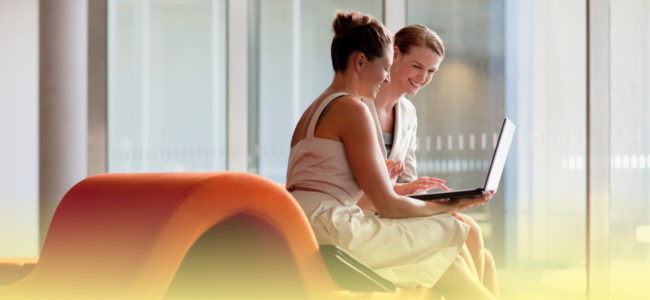 Do you want to elevate your business growth through video?
If you want to generate more sales and build brand trust at the same time, you should be incorporating more video content into your marketing strategy.
So, if you want to elevate your business through video, you should consider using video landing pages as part of your marketing funnel. 
Video landing pages in a nutshell
Basically, a video landing page is just a web page with a video in it.
With Wave.video's video landing page generator, every video you create and host on the platform automatically gets a stylish video landing page that you can customize according to your campaign purposes.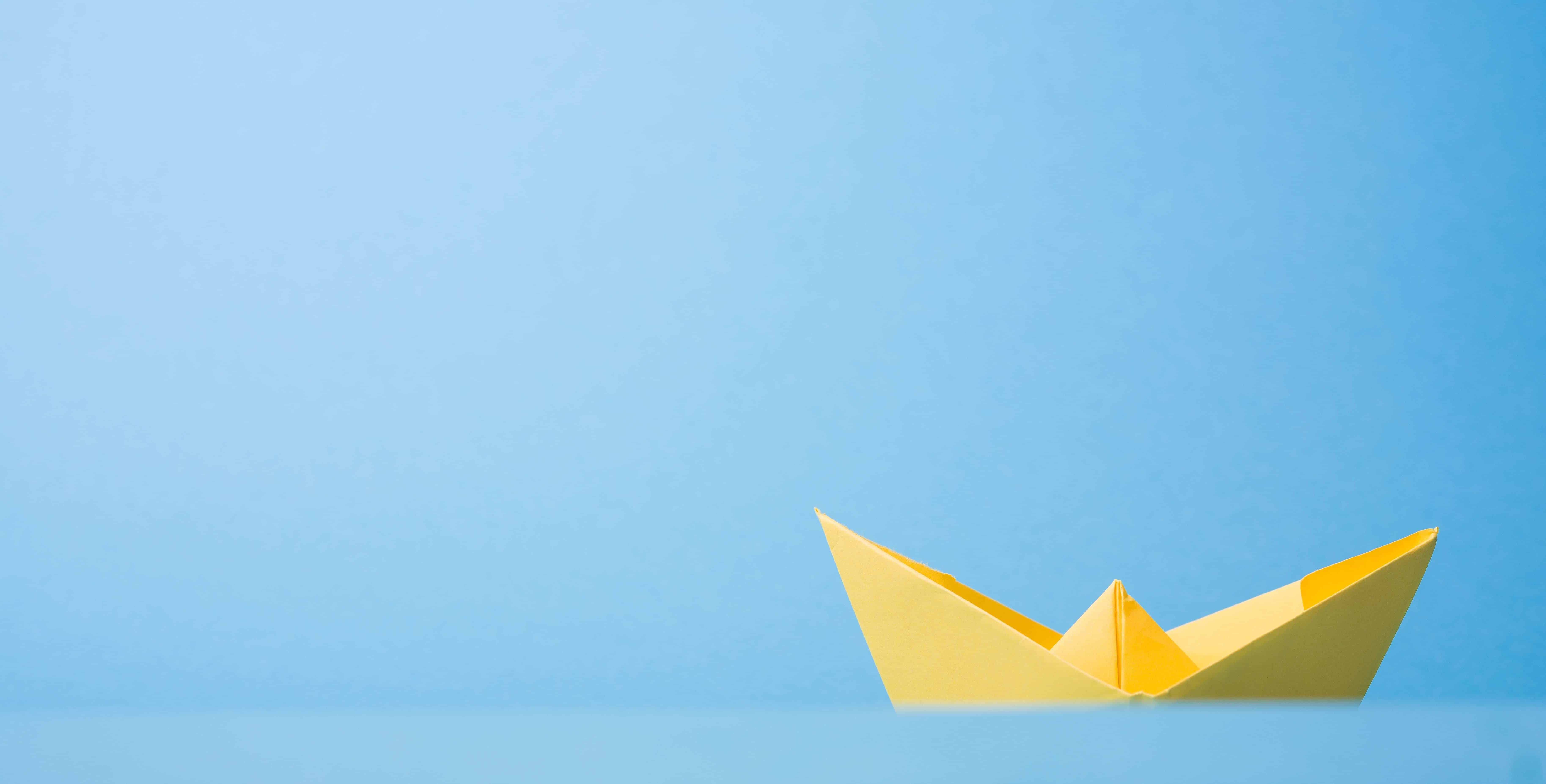 A video landing page is a powerful tool that can help you accomplish all sorts of marketing tasks.
Apart from the video itself, the page also features 3 essential elements:
heading
description
call to action
This combination makes a video landing page a powerful tool that can help you accomplish all sorts of marketing tasks.
What makes video landing pages so great
Video landing pages are a great way to start integrating video into the funnel without spending much time and effort. Here's why:
Easy creation. You don't have to do any coding or manually add new pages to your website via a CRM —  these pages are automatically generated for every video you create or host with Wave.video. 
Custom design and message. You can customize video landing pages by adding a headline, a description, and a clickable call-to-action button next to the video.
Branded colors. You can change the color scheme to match your brand in just a few clicks.
No extra tools needed. They are available with all Wave.video subscription plans.
Coming soon:  You can choose from a variety of landing page styles to ensure it looks the way you want. 
See how easy it is to create a video landing page that is ready to be shared.
Top Video Landing Page Use Cases for Businesses
Now let's take a look at 12 different ways of how you can use video landing pages.
#1. Use video landing pages to promote your products 
The effectiveness of product videos is undeniable. While pictures can give your customers a general idea of how a product would look like, videos allow them to see the product in action. On top of that, product videos give you the opportunity to connect with customers by telling the story behind the product. 
No disrupting ads or other diverting elements. The viewer is focused solely on your video and a call-to-action. 
By placing a product video on a landing page, you make sure that your product gets the attention it deserves. There are no disrupting ads or other diverting elements on the page. The viewer is focused solely on your video and a call to action. 
Here's an example of a promotional video landing page.
#2. Use video landing pages as lead magnets
Video landing pages allow you to password protect your videos. This is a perfect way to ensure confidentiality, and a great opportunity to collect leads and grow your subscriber list. 
Click on the image 👇 to see how it works. The password is VIDEO TIP 
How to use password protection to turn your videos into lead magnets:
Step 1. Upload or create a piece of video content that provides value to your customers.
It can be
a how-to video

an industry report

a promo video with a secret discount code inside

 your latest webinar recording, etc
Remember that a great lead magnet offers a quick solution to the customer's needs and creates a sense of exclusivity.
Step 2. Password protect the video and configure the video landing page.
Give your viewers some context about the video content behind the password and instructions on how to obtain the password in the description. 
Step 3. You can offer the password to your customers in exchange for their contact details or subscription to your email list. You can even automate the whole routine by including the password in an automated thank-you email. This way, you won't need to create a unique password each time. 
A great lead magnet offers a quick solution to the customer's needs and creates a sense of exclusivity.
#3. Collaborate with your team or clients
All your video landing pages are available via direct links that you can share in a snap.
Send a link to your teammate to collaborate on your latest video creation. Or share it with a client to get feedback and request approval. A huge time saver when you need immediate feedback on your video creations. 
#4. Personalized sales videos
Do you want to make a great first impression with the customers at the top of the sales funnel? Personalized video content is a surefire way to get your brand stand out.
Personalized video content is a surefire way to get your brand stand out.
You can take the time to record a personalized demo video that addresses the pain point of your prospective customer. But what if you don't have the resources to make a unique video for every new prospect?
Here's a hack. Use your general demo video, and add a personalized headline and description. Make sure to mention the prospect's name and their company, and drop a few lines of text that describe the intent of the video. This will guarantee you the same wow effect and take just a minute of your time. 
#5. Send video greetings and thank you videos
Sharing personalized video content regularly helps you establish a closer connection with your buyers, build trust, and make sure they remember your brand. You can use the same tactics as described in the previous paragraph to support other stages of the customer journey with videos.
Sharing personalized video content regularly helps you establish a closer connection with your buyers and build trust.
For instance, with personilized video landing pages you can  
thank your customers for their purchase,

send them personalized video greeting cards on their birthday,

share personal invitations to webinars or other events with videos on landing pages that include their name. 
#6. Promote online events
Want to boost your event attendance? Creative use of videos on landing pages can help you build attendance and engage the audience.
Make a short teaser video where the event host or guest invites everyone to join and shares a few words about what to expect from the event. Don't forget to include a link to the RSVP form, event schedule or a calendar reminder in the CTA button under the video. 
Pro tip:
To make sure the participant don't miss the event, set up a Facebook Messenger bot, and insert the link into the CTA button.
This way, when the time comes, you'll be able to remind them that the even is about to start. You can read more about how to set up a bot in this blog post.
#7. Tailor your landing page to different audiences 
Make different versions of a video landing page tailored to different customer segments. Adjust the description and the CTA button so that they are relevant to every audience you target.
You can even create several variants of the video with just the right message for each segment. Luckily, you don't need to juggle a dozen of marketing tools for that – only a Wave.video subscription and a few minutes of work. 
For instance, here're two versions of the same video that promotes the same offer. But these messages are tailored for different audience segments to increase the conversion.
Version 1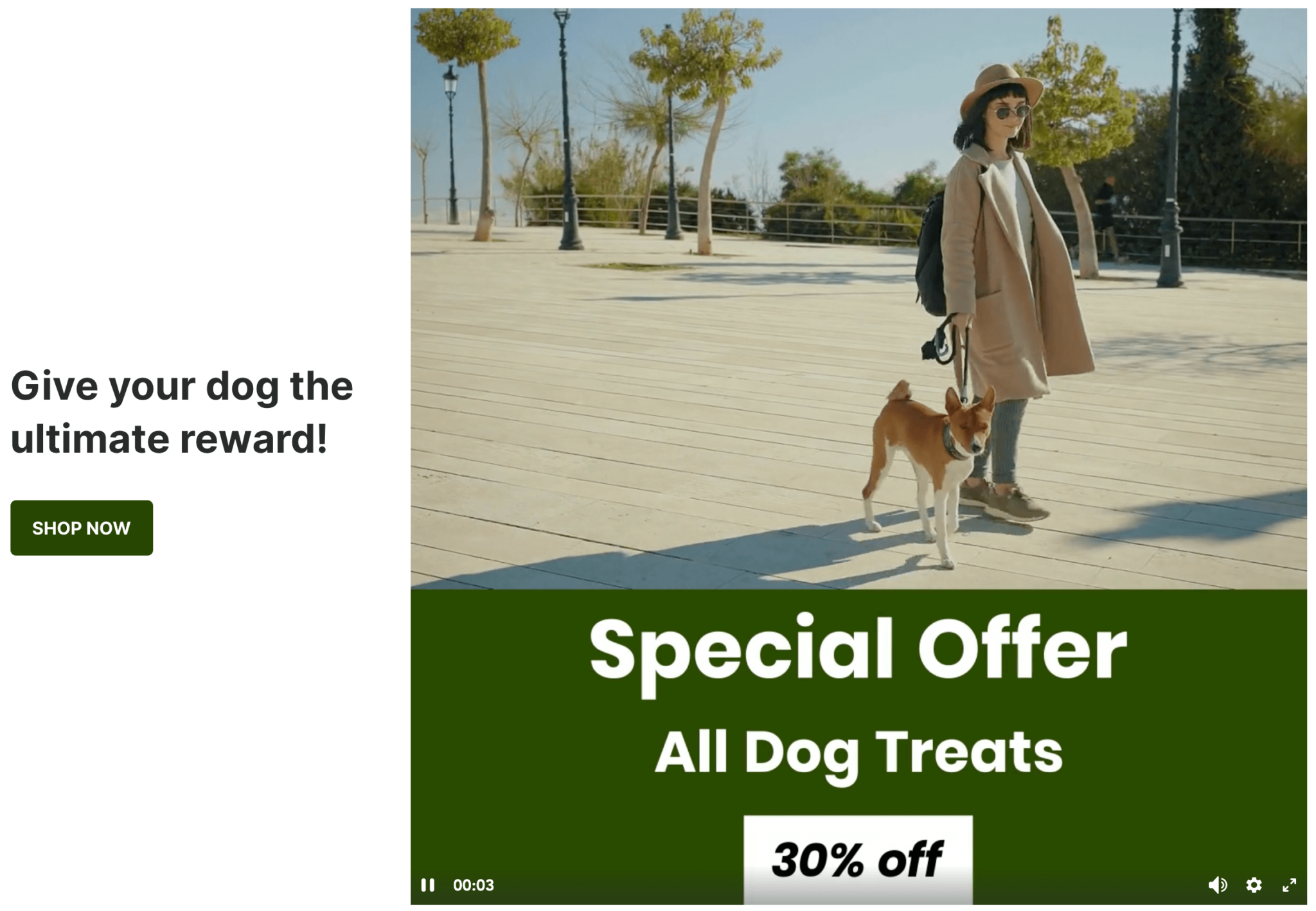 Version 2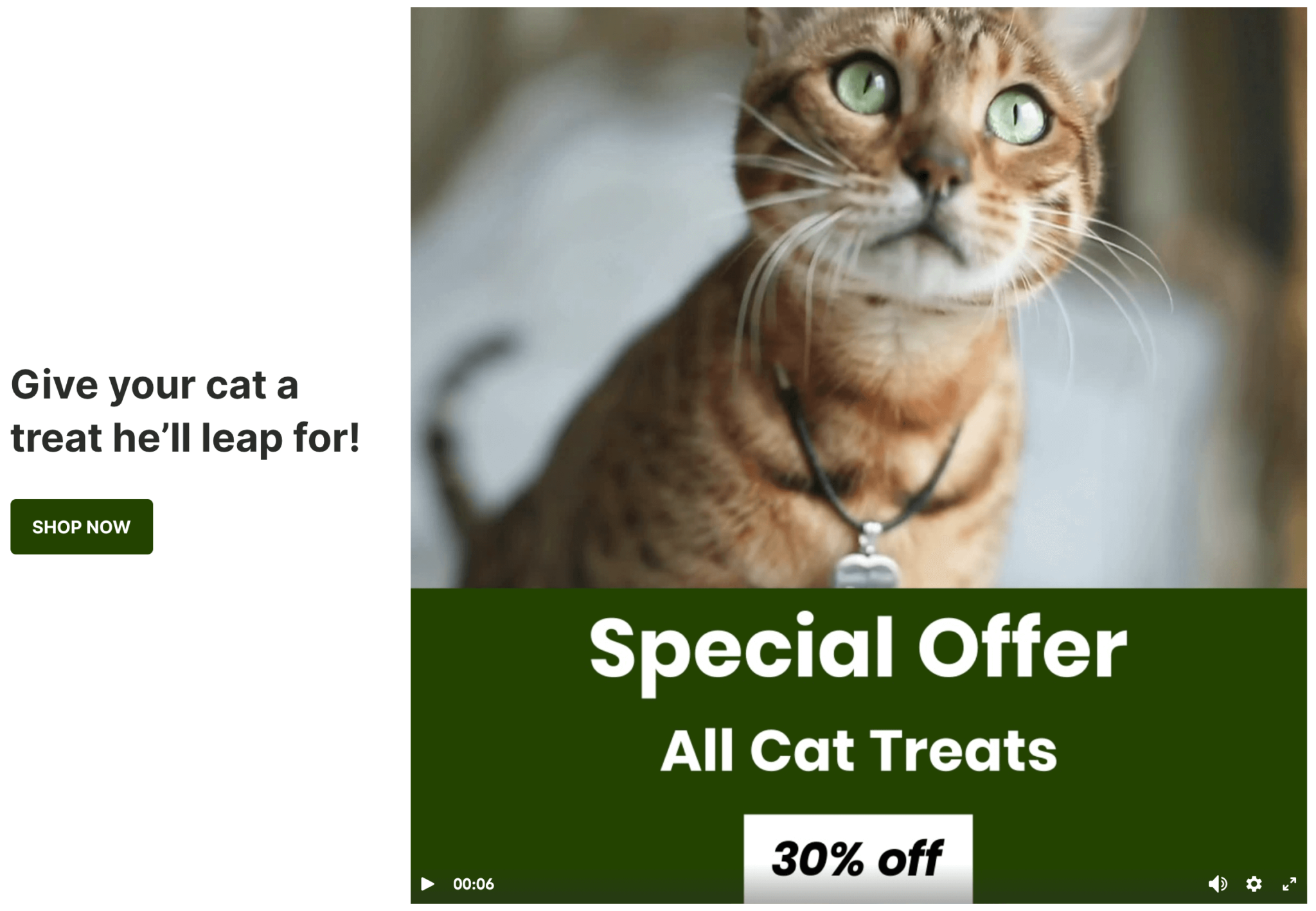 #8. Use video landing pages for customer support 
Happy customers bring in new clients and become repeat customers. Help them solve their issues quickly by sharing personalized support videos.
Record a quick screen capture and share it as a video landing page with text instructions and links to other helpful resources. Your clients will appreciate this personalized approach.
#9. Create a video business card
In today's reality, where most of the business happens online, the original concept of the business card as a physical object has become obsolete. If you want to establish yourself as a professional in the online environment, a video business card is a must-have.
Share your business details in the video and add a short description. Your video business card is ready! 
Pro tip:
Paste the link to the video landing page with your business card into your email signature, or share it during online events and conferences in a snap. 
#10. Distribute educational videos
Video landing pages are a perfect tool to store and share your educational videos. You can make landing pages with all types of short-form and long-form video content such as how-to videos, tutorials, video guides, knowledge base videos, webinar recordings, training videos and presentations.
Upload your pre-recorded videos, or quickly create a new video fo your upcoming class or training with our ready-made video templates.
Pro tip:
Organize your educational materials in folders by theme, group, student, or unit. 
#11. Enhance email campaigns
Videos in emails can help you boost click-through rates and engage your subscribers.
With our Email Campaign feature, you can embed videos into your emails with ease. The Email Campaign feature pulls your video's thumbnail image, and links it to the video's landing page so your email recipients can click the thumbnail and open the landing page with your video on it in a new browser window. 
Learn more about sharing video landing pages in your emails:
#12. Remarket to your video viewers 
Augment a video landing page with Google Analytics tracking ID or Facebook Pixel to retarget your video viewers.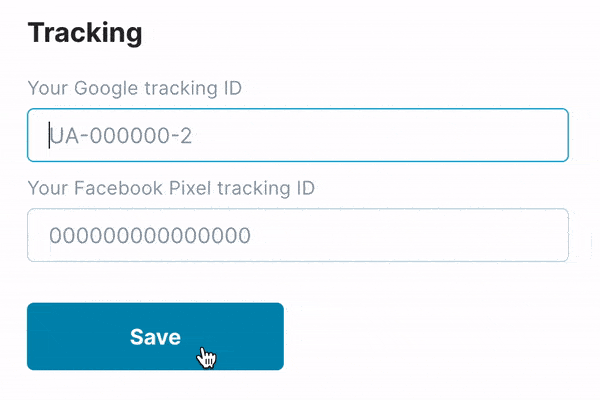 Video retargeting allows you to seamlessly walk your users from one stage of the funnel to another and show them the right message at the right time.
For example, someone landed on your video landing page after swiping up on your Instagram Story where you gave a sneak peek of an upcoming product. You know that this customer is interested, so when the product is finally out, you can retarget this user with Instagram ads promoting the brand-new product to tell them that it is available for purchase.
The bottom line
There are far more video landing page use cases than these 12 examples, but these are the easiest ways to get started with integrating more videos into your marketing. Give them a try, and you'll see that videos can boost your sales, email CTRs, event attendance and elevate your business to the next level. 
Do you have other creative ideas on how to use video landing pages? Share in the comments.