What's New in Wave.video: Customizable Layouts, Ability to Split Scenes, and More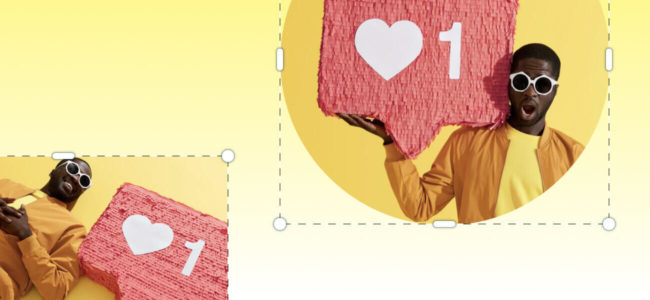 The world of video is evolving, and Wave.video is constantly getting better in order to help video makers keep up with the pace.
The latest update brings a whole bunch of new amazing features to Wave.video, including customizable layouts, the ability to split scenes, enhanced templates page, and more. Read on to learn all about them!
Customizable Layouts
We have recently announced a new fantastic feature – video layouts, which allows displaying visual elements of your video in various beautiful ways. But we didn't stop there and now made video layouts editable, which means that users can move, scale, and zoom in/out visuals within the layouts! Here is an example:
To scale an object, click on it and drag one of the corner handles. To zoom in/out, use the instruments panel on the right-hand side. To move an object, click, hold, and drag it to the desired position.
Ability to Split Video Scenes
With this new feature, you can cut a video scene into two parts with a simple click on the timeline and, if needed, insert an image or video clip in the middle. It makes it even easier to edit your video content, especially long-form videos. Here is how the feature works:
Enhanced Video Templates Page
As of today, Wave.video has more than five hundred unique, professionally designed video templates. And this number continues to grow! To ease the navigation through them, we made a couple of small but important improvements to the templates page.
First, we moved the search bar to the top of the page to make it more noticeable and easily accessible. 
More so, now you can get a template's preview just by hovering over the thumbnail. 
So, what do you think about this product update? We are always looking for your feedback, so do not hesitate to leave it below in the comments!