Hottest Events to Add to Your Social Media Calendar This May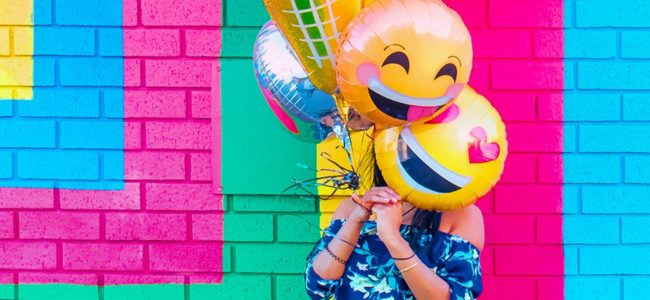 Helping people plan out their social media content in advance is always fun in theory, but can be stressful when you realize how many events occur on a daily basis.
But planning shouldn't be so stressful. That's why we're pointing you in the right direction with 11 of the hottest events for May. Get ready for the summer, 'cause this month's a busy one!
May 1st: International Worker's Day
International Worker's Day is celebrated around the world in many forms — such as May Day, Labour's Day, Independence Day, and International Worker's Day. (To name a few.)
If you're unsure of how exactly to incorporate this holiday into your social media calendar, don't worry! Us content marketers at Wave.video are here to help.
International Worker's Day is also called

Labour Day

in most countries, so content can be listed under that name instead of IWD. That being said, listicle videos that include a compilation of the celebrations hosted on May 1st are pretty sparse, so this is one idea that could generate a lot of traffic to your blog/website.

Photos and videos are always a viable option. If you reside in a country outside of the USA, you could use hashtags like #LabourDay19, #IWD19, #MayDay with a group of your co-workers celebrating the riots that occurred many decades ago that paved the way for employees to fight for rights in the workplace. You could always wow your followers by taking actual polaroids and posting them to your company Instagram account.
May 2nd: World Password Day
Ok, social media gurus… have you updated your keychain lately?
Websites, emails, accounts, and so much more require us to have a login and a password for most of our online interactions. That being said, choosing a password that protects us is difficult.
Can you remember it? Why do I have to have a capital letter, a special character, non-sequenced numbers, etc in it?! This is the perfect opportunity for you to write, post, blog, and educate about those specific questions.
Consider a couple of these headlines to generate content from:
How To Make The Strongest Password.

What a Password Keychain Is And How To Get One.

Why Having A Secure Password Is Important.

Password Security in 2019.

World Password Day in 2019.

How To Celebrate World Password in 2019.
May 4th: Star Wars Day
May the Fourth be with you, and also with you! Today is the day Star Wars fans around the globe share their love for the sci-fi universe.
Happy #StarWarsDay! #MayThe4thBeWithYou pic.twitter.com/uMdgDse3t5

— Star Wars (@starwars) May 4, 2017
In order to jump on in the fun, not much is needed. Here are a couple of our ideas:
Star Wars characters are loveable and widely popularized in pop culture, such as being redrawn in specific styles like pop art, or made into "funk-o pops." If viable, you may also transform a character to fit your brand design, and post the resulting art on social media. It's important to remember copyright laws, so don't try and sell it for profit! Just post it for fun.

Have any of your favorite Star Wars GIFs? Any on hand scenes you know by heart? Share those!

What about quotes? You can easily create a video montage of your favorite photos or scenes with a text relay over it. Set a reminder in your social media calendar to create a video a couple of days in advance, and there you go! You're all set for Star Wars Day.
May 5th: Cinco de Mayo
Ironically, Cinco de Mayo is one of the most popular days to celebrate on social media in May, but not in Mexico! It's most commonly mistaken for the country's independence day. That's actually September 16th.
In order to remain politically correct in this day in age while still recognizing the holiday, we suggest sticking to the basics:
Skip the beads, and instead cherish Mexican culture. Uplift those around you who are Mexican and follow in their footsteps, like sharing a favorite Mexican recipe you've loved, or an unknown cultural norm or folktale.

You can also create merchandise with the Mexican flag or colors on it, enamel pins to spread around the office are a great choice. Taking a photo of that and posting it to your social media platforms is a smart idea too. It shows you planned ahead for this day, and you're culturally aware!
May 9th: Europe Day
Europe Day is designed for EU nations to discover how EU institutions, debates, and elections affect their world and the rest. Keeping your pulse on what's trending globally is a great way to ensure your social media calendar is not only up to date, but representative of worldly cultures.
Our suggestions are as follows:
1. Host a webinar about an EU conflict/cultural tradition/institute that is unique to the EU.
Why is it unique?

What makes it special?

When did it start?

Who created it?

How is culturally significant?
Answer these questions and more to both educate and commemorate your nation. Psst: you can repurpose your webinar into an awesome marketing video. This is how.
2. Does your EU company have a special story behind its inception? Perhaps you're located in the USA, but the founders were from Europe? If this is the case, or even if you have clients/customers from the EU, show that you care by connecting with them on social media. Use this hashtag: #EuropeDay19 to round up your posts and get the word out.
We're only two weeks away from #EuropeDay! Join us in mobilising local politicians and civil society for a large pro-European movement on 9 May 2019: https://t.co/C51CnshkJ2.

What will you be organizing? pic.twitter.com/JbVdxUwS2M

— ALDE-CoR (@ALDE_CoR) April 25, 2019
May 10th: National Small Business Day
Being a "small business" isn't a curse, and more often than not, it's a better business move for many employees. Revel in the fact that you are a small business, run one, help one, or are the parent company of one.
Ways you can celebrate this day are:
Generate #SmallBusinessTips for other small businesses who are perusing Twitter, Instagram, and Facebook for advice. Compile them into a video to take advantage of video marketing. If you need help creating your first video, turn to

this blog post

for help. Remember to set a reminder for your marketing team so you don't forget to make a video ahead of time!

If you have the resources and the time, it could be helpful to create stickers or branding for National Small Business Day for your company to take united photos in and push to social media.
May 12th: Mother's Day in the US and AU
Mother's Day is a special day for everyone, even for those who don't have mothers. Today is often marked as the highest selling day for the jewelry and flower industries due to the amounts of gifts bought for Mother's on a yearly basis. That being said, it would be a shame to skip this calendar event– don't forget to add it to your social media campaign for May.
Mother's Day MAY 12, 2019 pic.twitter.com/qSNjrQ5rtF

— Paulasbarntiques (@barntiques859) April 13, 2019
Some ways to uplift mothers around the world:
Create a montage of pictures and videos of your products to market a meaningful message to your customers so that they have a reason to use your services for their mother/mother figures. If you have no idea how to do that, there is

a blog post

for that too!

Say thank you to them by launching a campaign directly for adoption shelters, mothers who can't conceive, mothers who have lost children, mother and daughter businesses and more. Any cause linked to mothers will do, especially when raising awareness.
May 14th: Eurovision 2019
Eurovision 2019 is a musical talent competition being held this year from May 14th to the 18th. It is being hosted in Tel Aviv, with 41 individuals deriving from all across Europe.
Here are a couple of ways you can jam along with the music:
Have you been following any of the participants closely since their acceptance into the Eurovision line up? Are you particularly excited about any of the entries or the songs that they have sung? Any marketable stories that you identify with as a brand, business, solopreneur, etc? Join the conversation on social media and post about your predictions, feelings, thoughts, and more.

Will you be in Tel Aviv for the actual performance? Make sure to post updates as you see fit, and perhaps give your consumers/audience a sneak peek with videos. Giving your customers or audience a "backstage" feel provides value and originality many others don't have.
May 23rd: World Turtle Day
World Turtle Day is great for nature enthusiasts, turtle lovers, aquariums, zoologists and more! It's an especially easy day to add to a social media calendar.
Today, we suggest:
Creating funky turtle graphics! Try t-shirts, stickers, cards, necklaces and more.

Interesting and engaging fun fact videos that can be cross-posted to Instagram and Twitter.

Showing off how your brand or business helps the environment if you're involved in that specific industry.
May 27th: Memorial Day
Memorial Day is huge in the United States of America! It signifies honoring all those women and men gave their lives for the independence and security of the country.
Because May is near the end of the school year and nearing the start of summer, "Memorial Day Weekends" are the most common keyword combinations you'll see on social media.
What a city! We are honored and excited to be bringing you the 2019 #HyundaiAirAndSeaShow, taking place in the heart of South Beach during Memorial Day Weekend! 🙌 @RickyArriolaMB and the @ArmyGK are showing us how it's going to be done in just a few short weeks! ✈️🇺🇸#USASalute pic.twitter.com/dLAU144jsz

— USA Salute (@USASalute) April 9, 2019
This widely increases flash sales or fundraising events. For everyday Americans, they generally gather friends and families in their backyards or at picnics and have large BBQs, which give the food and beverage industry leverage this week.
Don't forget that a simple "thank you for serving" on social media does justice, too. Recognizing and spreading awareness is just as great as running promotional offers.
May 31st: World No-Tobacco Day
We all know smoking is bad for us. Band together with those who struggle, or simply re-affirm your choice not to smoke.
Health industries, clinics, and nutritionists can post blogs or vlogs on why they believe non-smokers live a healthier lifestyle.

You can also provide value by considering alternatives to smoking, especially unconventional options.

Channeling customers or audiences energy into something healthy, like blogging, running, a new hobby, coloring (and many more) are just a couple of options.
Don't forget to check back next month for our list of social media calendar events for June! Our Free Social Inspirational Calendar is also stuffed with free content ideas and templates for you to choose from.