Twitter Video for Business: from Native Videos to Twitter Video Ads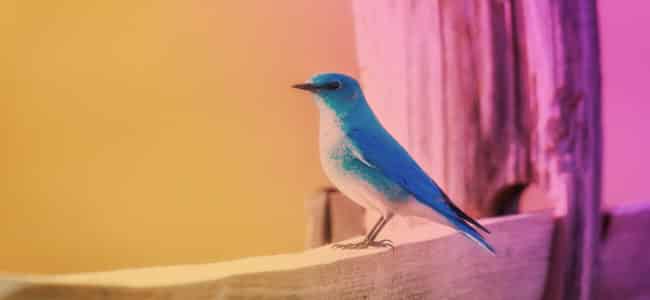 Social media videos are getting more popular every year. With the growing popularity, more money is poured into video marketing, especially on social.
At the same time, creating videos for social media has never been easier than today. With a great idea in mind and right instruments, you can make a huge wave on social.
One of the biggest challenges for all creators is to focus their distribution efforts on the social platforms where video works best for them. Even Pinterest and LinkedIn have recognized the power of video marketing, offering their users the ability to post and engage with videos.
Therefore, it comes as no surprise that Twitter is a place where videos make a real impact. In this article, I'd like to discuss what every business can do with video on Twitter. I'd love to do it in 280 symbols, but the topic is more profound.
Twitter Video: How to Get Started
According to Twitter video research, videos are 6x more likely to be retweeted than photos and 3x more likely than GIFs. CodeFuel found that online users prefer to consume content as video, including ads.
Since video thrives on Twitter, let me quickly review all the possibilities to work with video on this social platform. Twitter video is a fantastic format with its own specific and there are some underestimated possibilities for anyone who wants to engage people with video.
How to Publish YouTube Links on Twitter
You can post YouTube or Vimeo links and watch it right on Twitter. It's a great way to promote your YouTube/Vimeo videos, but the reach will be less compared to native videos.
Don't forget to check out @salmajafri live, tomorrow November 15th at noon EST over on #YouTube to find out how to inject some personality into your #videos.
👉https://t.co/ga5Aml8tR1

— Wave.video (@wave_video) November 15, 2018
Pro tip: Simple links on some mobile devices show only links without any snippet unless you open up the whole tweet. That's why I prefer to upload a teasing part of the video natively and post a link to the video on YouTube.
How to Use Native Videos on Twitter
By "native" Twitter videos I mean a video uploaded directly to Twitter. Due to the fast and constantly changing Twitter feed, native videos is a powerful way to grab people's attention.
Quick example: Check out how a video made in Wave.video can go viral, using Native Twitter video and the right hashtags.
Happy #NationalWatermelonDay!
The most common watermelon options are:
🍈Seeded
🍈Seedless: They are not the result of genetic engineering, but rather hybridization
🍈Mini
🍈Yellow & Orange: These varieties lack the lycopene that gives red-fleshed watermelon its color pic.twitter.com/D9vLZ5YibN

— Wave.video (@wave_video) August 3, 2018
Native video tweets have some great advantages:
They are auto-played if this function is not turned off in the settings
Reach is bigger than simple posts with links (similar to Facebook, LinkedIn and etc.)
Square format (1:1) is available along with Horizontal (16:9)
You can embed the video tweet on your blog or landing page and get more reach
What about formats? Here're some official recommendations:
You can post videos up to 2 minutes 20 seconds long (Selected accounts are eligible to request an increase up to 10 minutes).
If you have a long video, Twitter has a built-in functionality that allows you to trim your video before adding it to a tweet.
Use Horizontal (16:9) or Square (1:1) format. Video resolution should be 720×1280 (portrait), 1280×720 (landscape) or 720×720 (square).
Recommended file size: up to 1GB.
Quick example: Telling beautiful stories is another way to be popular on Twitter.
🦸‍♂️This Elementary school surprised their 'superhero' janitor with an appreciation party pic.twitter.com/bpXeM3LO1O

— Larry Kim (@larrykim) December 7, 2018
Exploring Twitter Media Studio
When it comes to Twitter videos, there's another great tool that will make working with videos easier. It's called Twitter Media Studio. It was designed to help advertisers get more engagement on their videos. Here's a helpful article from Twitter on the topic.
How can Twitter Media Studio be helpful? It comes with additional free features for videos you can benefit from:
Add a title/description/tags to your videos
Choose a thumbnail
Add a link to your video
Choose a category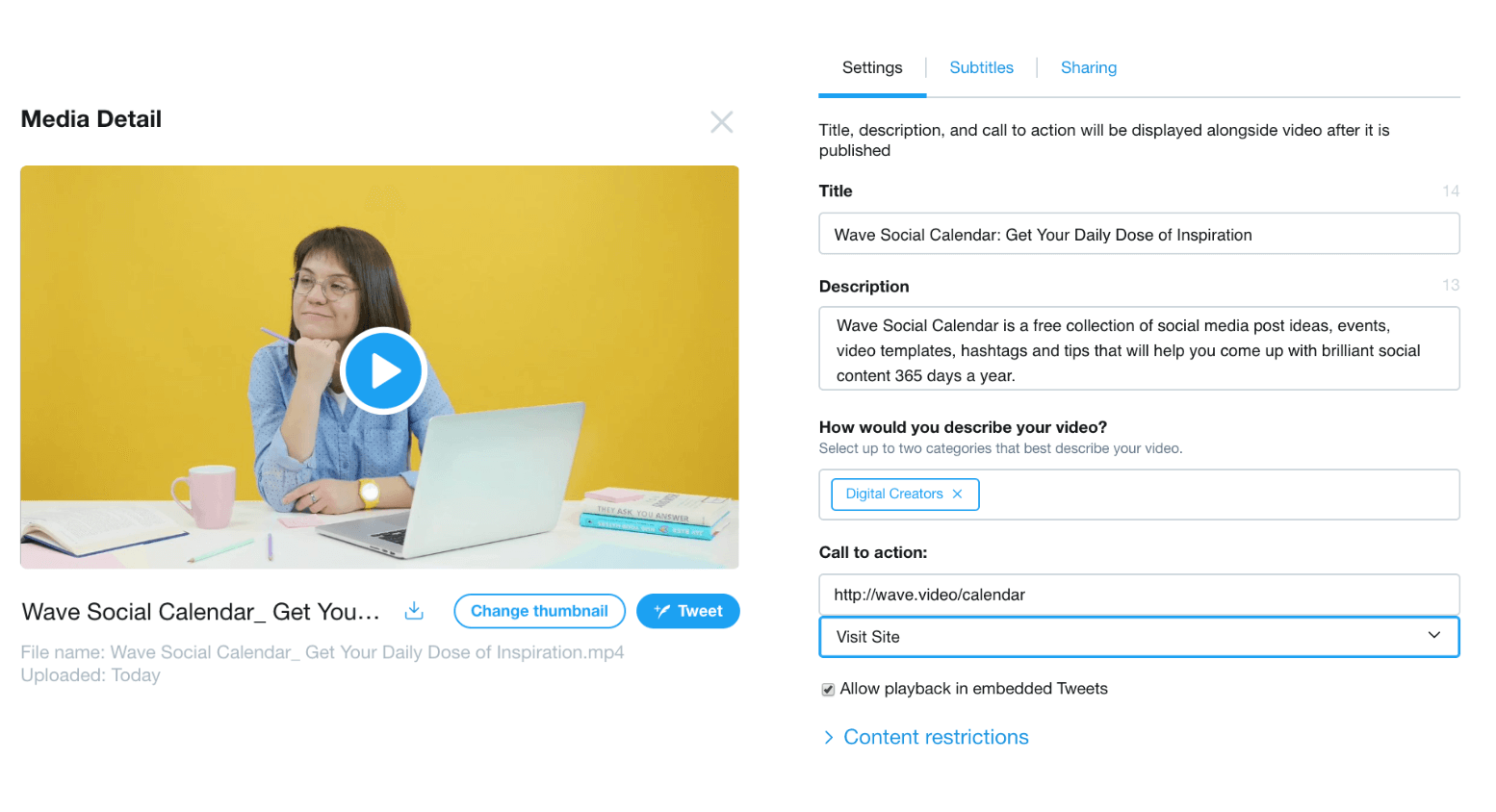 This kind of optimization gives your video tweets another look. Based on my experience, these "optimized" native videos can make your videos more searchable, reach more people and make your content stand out. They look great both on desktop and mobile.
Quick example: Here's how your native video can look when optimized using Twitter Media Studio. Notice the link in the upper left corner.
Start using Wave Social Calendar to:
📌Fill up your content plan with outstanding posts for the entire year
📌Engage your audience with relevant, fun and memorable content
📌Save time on content creation. Use 100+ video templates to promote your brand, content, and events pic.twitter.com/1gyJAC0Dpr

— Wave.video (@wave_video) November 30, 2018
Livestreams with Periscope
In the Twitter mobile app, you have the option to go live. Twitter Live is powered by Periscope. From my experience, it's not so popular in commercial usage.
Nonetheless, it's a great way to reach more people organically in your feed at the right moment, but it's not very different from other live opportunities. Here is a fantastic post about live videos and how it can help small businesses build relationships with customers.
Twitter Video Ads
To maximize results from your video, you can always combine organic and paid reach and convert more people. Whatever goals you have with your video, Twitter ads offer quite a good choice of options.
I found the goals "Promoted video views", "Website clicks" and "Awareness" work best for me. If the majority of your audience comes from the US, In-stream video views might be a good option. Here are some best practices for you to try.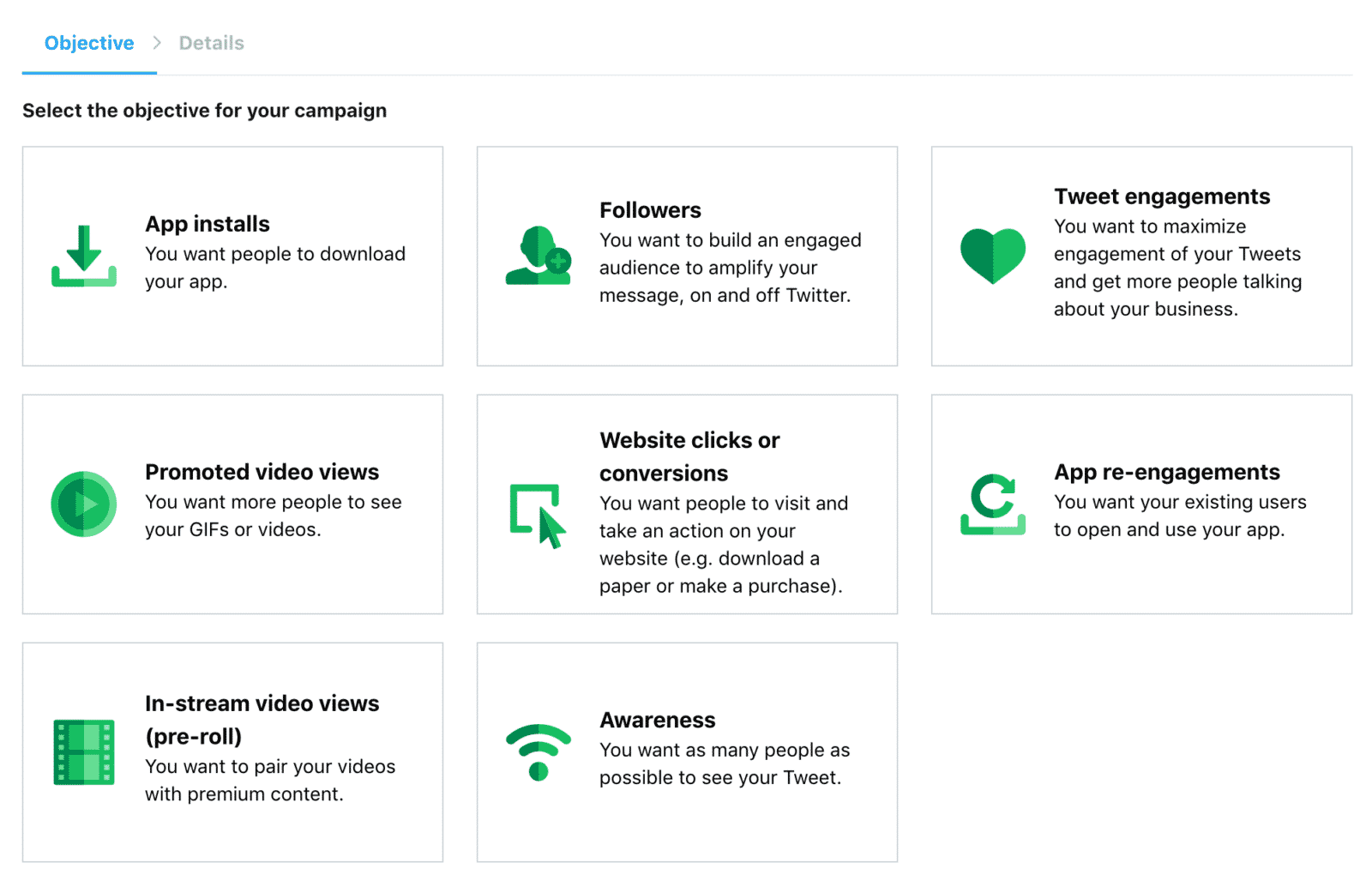 Mostly, every paid campaign on Twitter consists of:
Objective (see the image above)
Details (duration of the campaign and your overall budget)
For every ad group, you should also set duration, ad group budget (optional) and what bid type you will use. Every ad group can have its own target audience and have from one to many creatives that you organically posted, scheduled or "promoted-only" created tweets.
Also, you can create each one of these tweets right here in the Twitter composer.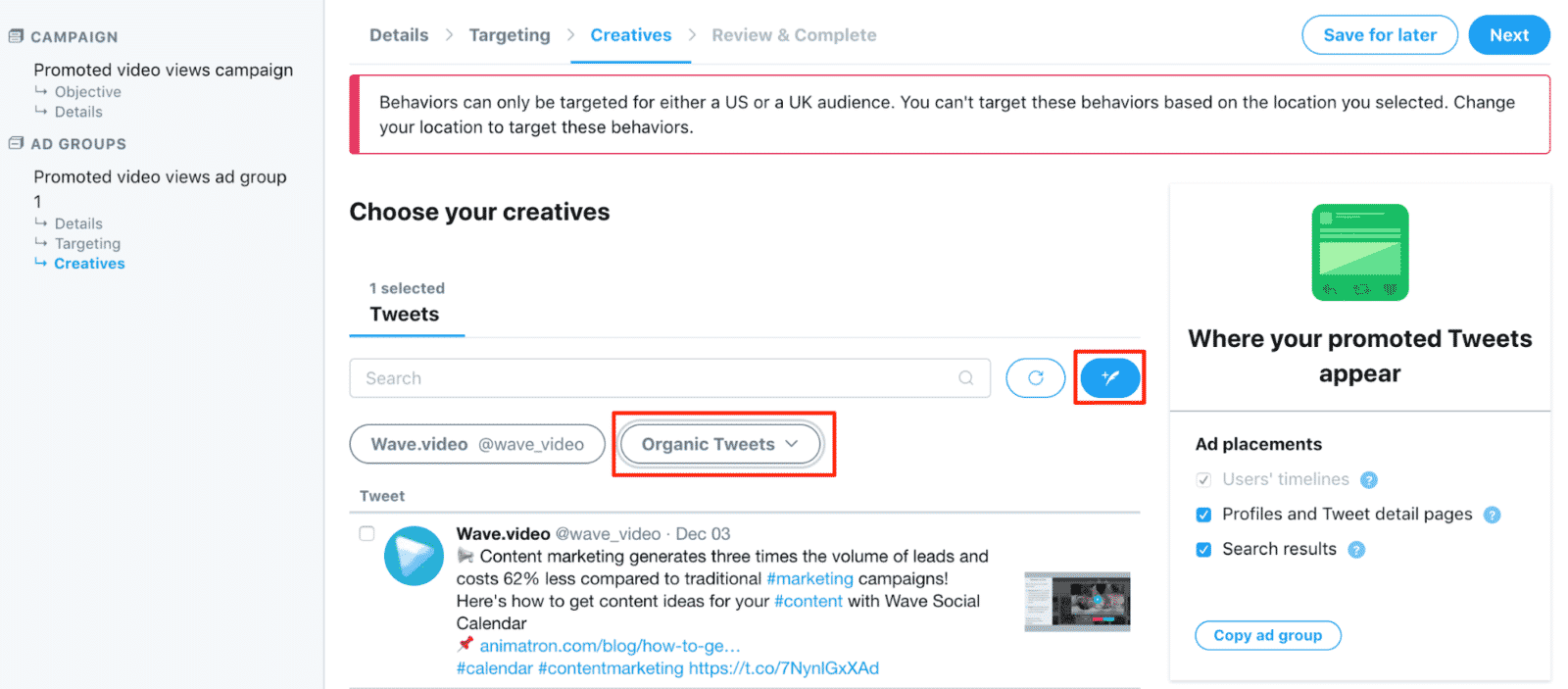 Pro tip: Prepare and optimize videos in Twitter Media Studio in advance. This trick would be super handy if you want to create a tweet right in the Twitter ads mode.
In my experience, I cannot say that Twitter ads are more cost-efficient than Facebook ads. But at the same time, what didn't work for me, can be working successfully with other content and audiences for you.
For sure, there is a huge field for experimenting and trying out to find what's going to work for your business. If you want to find some best practices on creating ads, check out the Twitter ads guide from the guys at AdEspresso.
Pro tip: Spend a small amount of money first for every version of your ad and analyze the results. Even after spending 20$ per ad copy, you can see what works best. So, when using Twitter Ads and allocating budget, make sure the juice is worth the squeeze.
Conclusion
Twitter video is a diverse, powerful instrument. If you create videos, you should find your own way to distribute your content.
In this article, I've shared a number of options you can test: square format, portrait or horizontal. Experiment with optimizing videos via Twitter Media Studio, slice and dice your video to make people interested in watching the whole piece of content, and, of course, reach more targeted people using Twitter ads.
If you are still not sure about what kind of videos could work well on Twitter, check out our recent article about for Twitter videos you should try right now.
I'd be happy to hear from you! What do you think about videos on Twitter? How often do you watch them? Any great insights from your business?