10 Solid Benefits of Using a Video Editor with Templates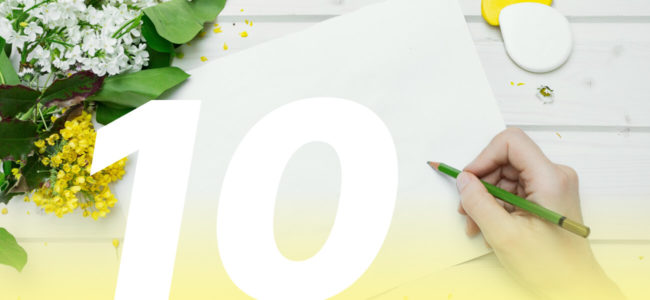 You can't ignore the rising popularity of video as an audience engagement tool. Still, creating compelling videos that amp up marketing efforts remain one of the biggest challenges that brands and businesses face. While thinking of the right content to promote through videos is a huge task, finding an editor who does justice to the video concept is also a thorn in the side of many video marketers.
This is where a video editor with video templates can help.
A useful tool to convey any message just the way you want, a video editor with templates helps you square away your creativity without any compromises.
A video editor with templates helps you square away your creativity without any compromises.
If you are struggling to make your videos resonate with your audience, get your hands on customizable video templates created by professional designers. It's the sure shot way to get rid of the lack of skill of producing high-quality videos. As the video space matures, businesses continue to enjoy the perks that ready-to-use video templates offer.
So, let's walk you through some of the key benefits:
10 Solid Benefits of Using a Video Editor with Templates
1. With video templates you make it quick
Anybody who has tried their hands with conventional video editing will tell you how tricky and time-consuming it can get. It can even force some to pivot from their original video marketing strategies if the video they want isn't bang-on and is taking forever to get edited. But by using video templates, you can save more time than otherwise possible.
Using video templates, you can save more time than otherwise possible.
With hundreds of templates right in front of you, you just have to make some changes here and there, and your finished product will be ready pretty quickly. At least quicker than the time you would spend on finding a human to do that job right.
Here's a demonstration of how quick it is to turn a template into a completely new video.
2. Video templates require no learning curve
Hard to believe, but most of the video editing software with ready-to-use templates requires no learning curve at all.
Find one that comes with an intuitive interface, and your job is half done.
Just upload your video or choose a template or start from scratch, add your branding elements, put on some compelling text, and you will be good to go.
3. More fun & creativity with video templates
If there's one thing you don't want the entire video editing process to be (apart from being tedious), it's boring.
With templates, you can add the fun element to the whole process. Play around with the text and colors, add some exciting stock footage and music, experiment with all that's there, and make the most of the creative options available.
Pro Tip
Changing too many elements of the template is a slippery slope towards ruining the video's visual harmony. Here's a short illustration of what can happen if you play with everything at once.

4. Video templates won't let you break the bank
Video editing doesn't need to be expensive. And using a template-based video editor, you can ensure it isn't.
Whether you use free or paid video editing software with templates, it will still cost you lesser than having a full-fledged video editing team on board.
Whether you use free or paid video editing software with templates, it will still cost you lesser than having a full-fledged video editing team on board.
While some may think that it's an excellent option for startups or small businesses. The truth is: big brands and well-established businesses are also increasingly leveraging video editors for the multiple benefits of video editing that they offer, one of which is reduced outlays, of course.
5. Stunning video templates as a source of inspiration
Getting a video edited is one thing. Getting it edited with high-end footage, transitions and music is another. This is where video editors with a suite of stunning video editing templates come into the picture. The more the number of categories and themes, the better are your chances of creating killer videos for your marketing campaigns.
So, go for a tool that offers a number of well-designed scenes to help you create those polished, well-edited videos you always wanted.
Wave.video comes with over 600 hundreds of video templates tailored to specific industries and use cases that you can easily tweak to your particular needs.
6. High-definition stock footage for professional-looking videos
Whether you want to dive deep into the world of videos or want to stick to the basics, having a massive library of stock footage always helps. For example, Wave.video's free plan gives you access to over 2 million royalty-free video clips and images – which is more than enough to help you create professional-looking videos that convert.
7. Creating a brand identity
Businesses and brands need a distinct identity that appeals to their customers. With an endless supply of branding elements, a video editor with templates can help you create that identity.
In fact, with Wave.video's Business plan, you can create 50 brand presets, which is pretty impressive. From choosing fonts to customizing brand colors and adding logos, a video editor like Wave.video can help you create a brand identity that makes a significant impact on your video strategy.
8. Customize to your heart's content
Creative assets like videos need more than a concept and editing skills to work their magic. Often, that X-factor seems to be missing, no matter how many brains are behind a video. Using a video editor with templates gives you the freedom to customize the content unless it clicks the way you want.
9. Preview until you get it right
Adding to the previous point, most of the video editing platforms with templates offer the "preview" feature. Some even save your work automatically. So, you get to see your creation without making frequent cuts to the video, which saves you from the hassle of repeatedly uploading the newer versions to the editor.
10. Location agnostic
In this remote work era, a video editor with templates acts as a godsend, thanks to its location agnostic goodness. You don't have to rely on physical resources that are restricted by boundaries and take your video editing with you wherever you go.
How to use Wave.video's video editor?
Thinking of video editor with templates? Wave.video has got you covered with its wide range of category-based templates. And using it is no sweat. This is how you can edit your videos like a pro using our intuitive platform.
Step #1: Sign in to your Wave.video account
Step #2: Click on "Templates" to go to the template page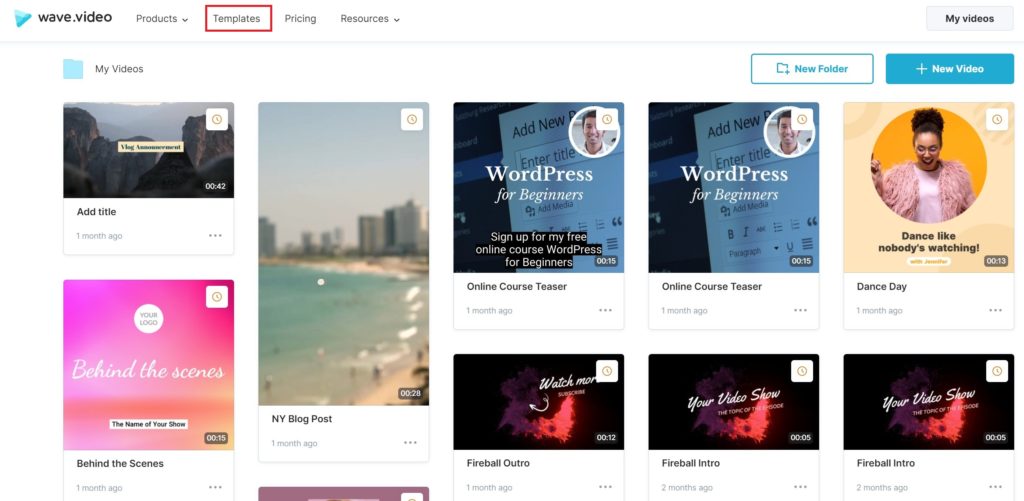 Step #3:  On the "Templates" page, narrow your search results using "Filters" on the left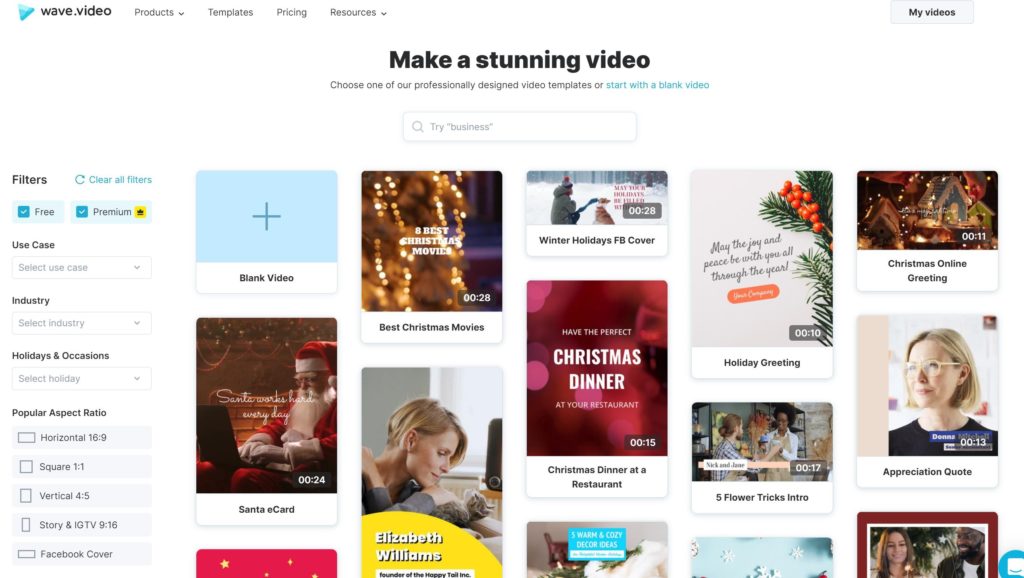 Step #4: Choose a template and edit it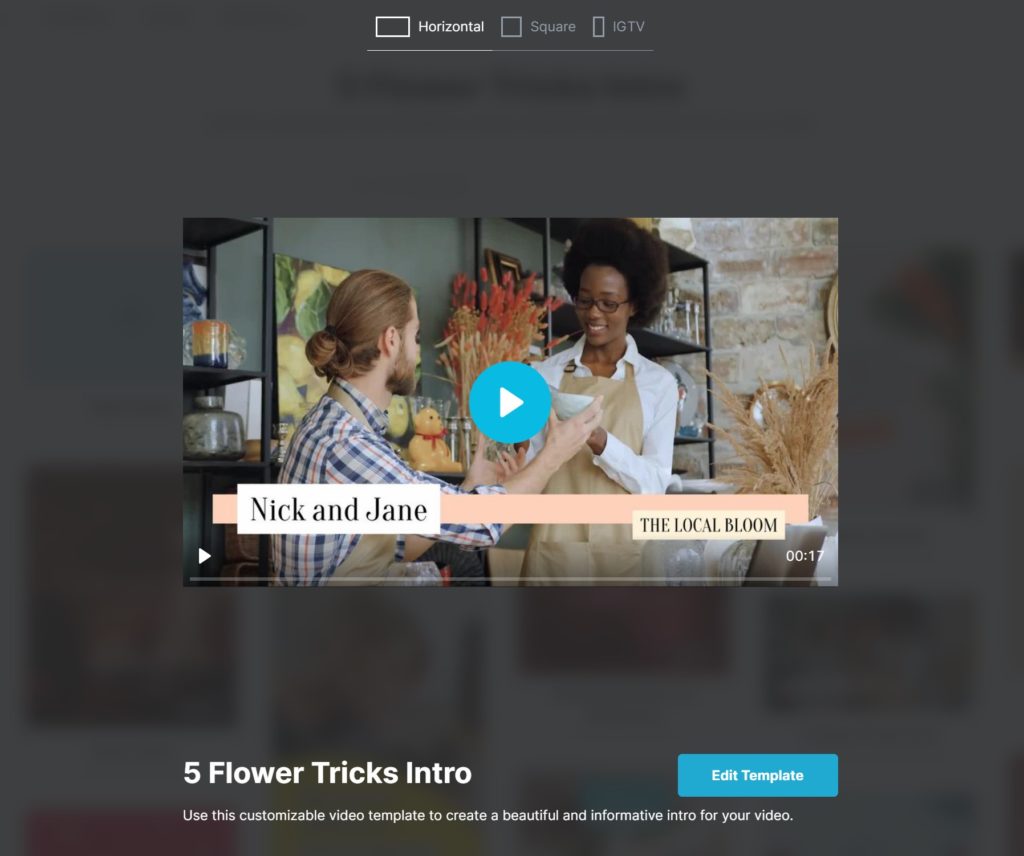 Step #5: Customize your video with the incredible editing options available such as resizing the video, changing the layout, adding captions, audio, or branding elements.

Step #6: Hit "Publish" to render your video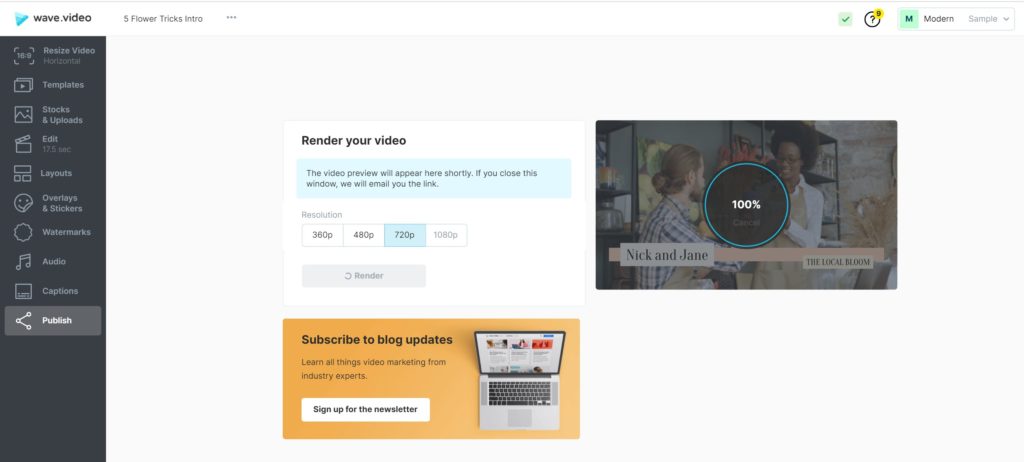 Step #7: And it's done! Now, download, share, embed, or repurpose your video.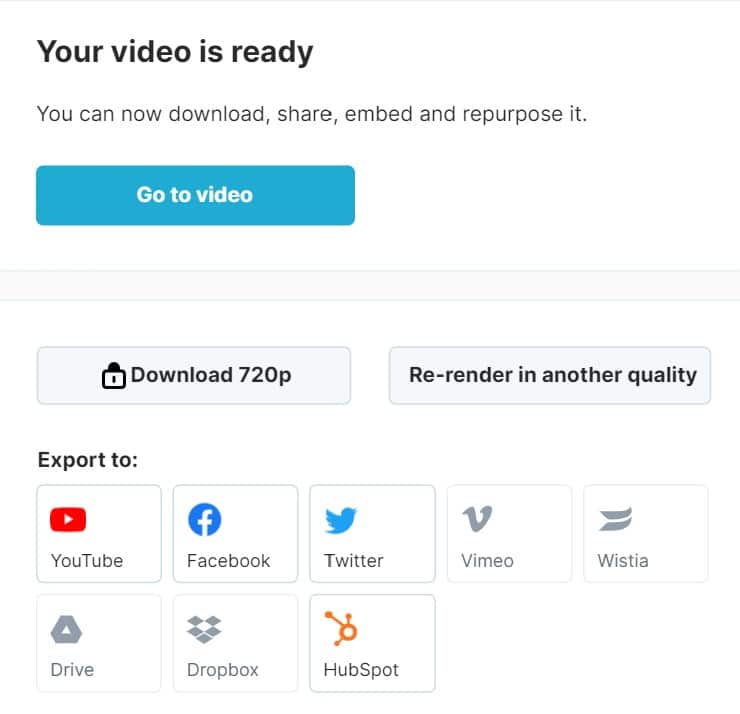 This is how amazingly simple and quick it is to edit your videos using Wave.video's video editing templates.
Go ahead and use our platform to enjoy all the benefits of video editing mentioned earlier.
The Takeaway
Capture your audience's attention with videos that represent your brand the way you want.
Consider an online editor with templates as a shortcut for those high-quality creatives that reverberate with your audience. Apart from saving time and costs, a tool like Wave.video can help you with a range of filters to make your search for the right video editor templates easy.
Need more video editing apps that help you make rockstar videos? Check this out: 4 Easiest Video Editing Apps You Could Ever Use
What other tools do you find useful for supercharging your video strategy? Leave your comments below.