How to Add Video Quotes to Your Marketing Strategy [+11 Free Templates]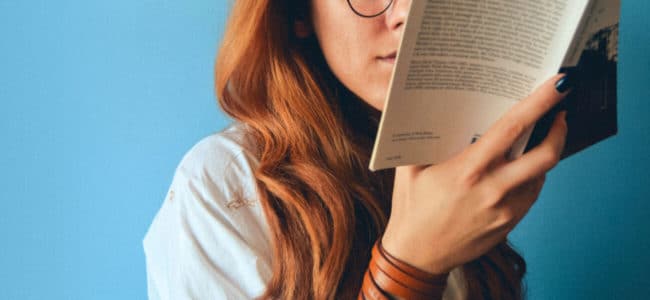 Yes, we can (с.) post a bunch of cliched quotes by Mark Twain, Dalai Lama and other sages of all time to fill in the room below. But we won't. 
Of course, we do agree that continuous improvement is better than delayed perfection (c.), but your social media strategy deserves new heroes.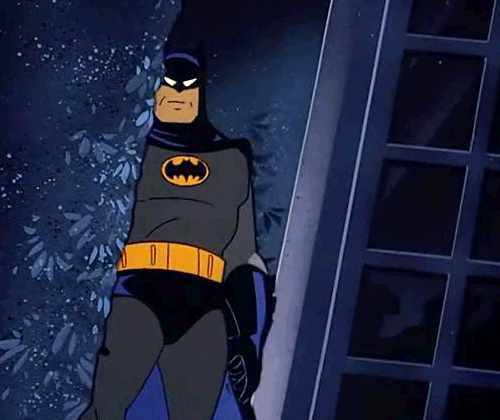 Though, before we get to the list of super-quotes that will refresh your video content plan (scroll down to see them if impatient), let's go through some theory first. 
Alors, in this article, we nail down: 
What is a video quote; 

Why are video quotes a great addition to your marketing strategy;

How to integrate video quotes to the marketing strategy using video templates;

Where to find pertinent quotes, not random cliches.
What is a video quote
Quite often, we come across visual quotes seeing them on one's t-shirt, coffee mug, wall poster, or even on the building.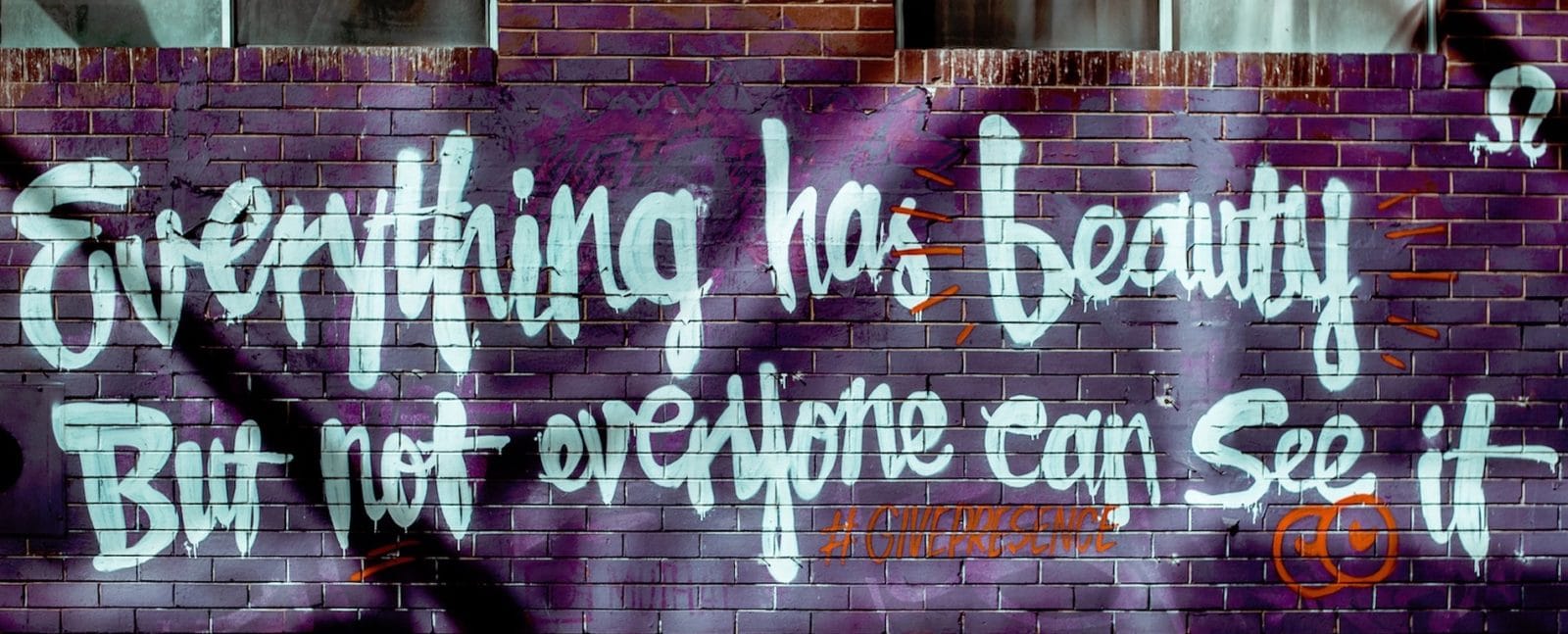 Image by StockSnap from Pixabay
What's special about quotes that people like keeping them in sight so much? 
Reason #1. Wit and brief
First, these aphorisms convey complex meanings by simple means. They explain profound universal matters that are close to the hearts of many using comprehensible forms.
Reason #2. Emotionally charged
Secondly, they might become a source of emotional support and motivation. A lot of people find it useful to refer to the per-Aspera-ad-Astra formula to obtain self-efficacy and self-confidence.
Reason #3. Associated with great minds
Also, these phrases usually belong to some well-known wordsmiths, honored persons or charismatic characters.
When citing notable individuals, people feel aligned with them through sharing their ideas.
Reason #4. Memorable
Finally, quotes are easy to remember and some like to take them out of the 'mind palace' and drop into a conversation at an opportune moment.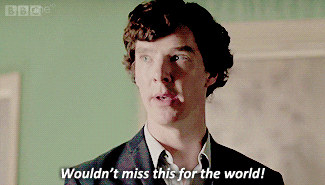 Hence, visual quotes offer a broad range of inspiring and thought-provoking content pieces that are beloved by the audience a priori.  
What could make them even more exciting and memorable?
Of course, the magic of video.
Set a quote in motion by coupling it with some beautiful footage and see how those brilliant words shine in a whole new light. This is exactly how you create a great video quote.
Why use video quotes for your marketing strategy
The way people imagine your brand is directly dependent on the emotions and ideas you transmit.
Sharing quotes that relate to your sphere and resonate with your target audience is an effective way to connect to people and highlight your values.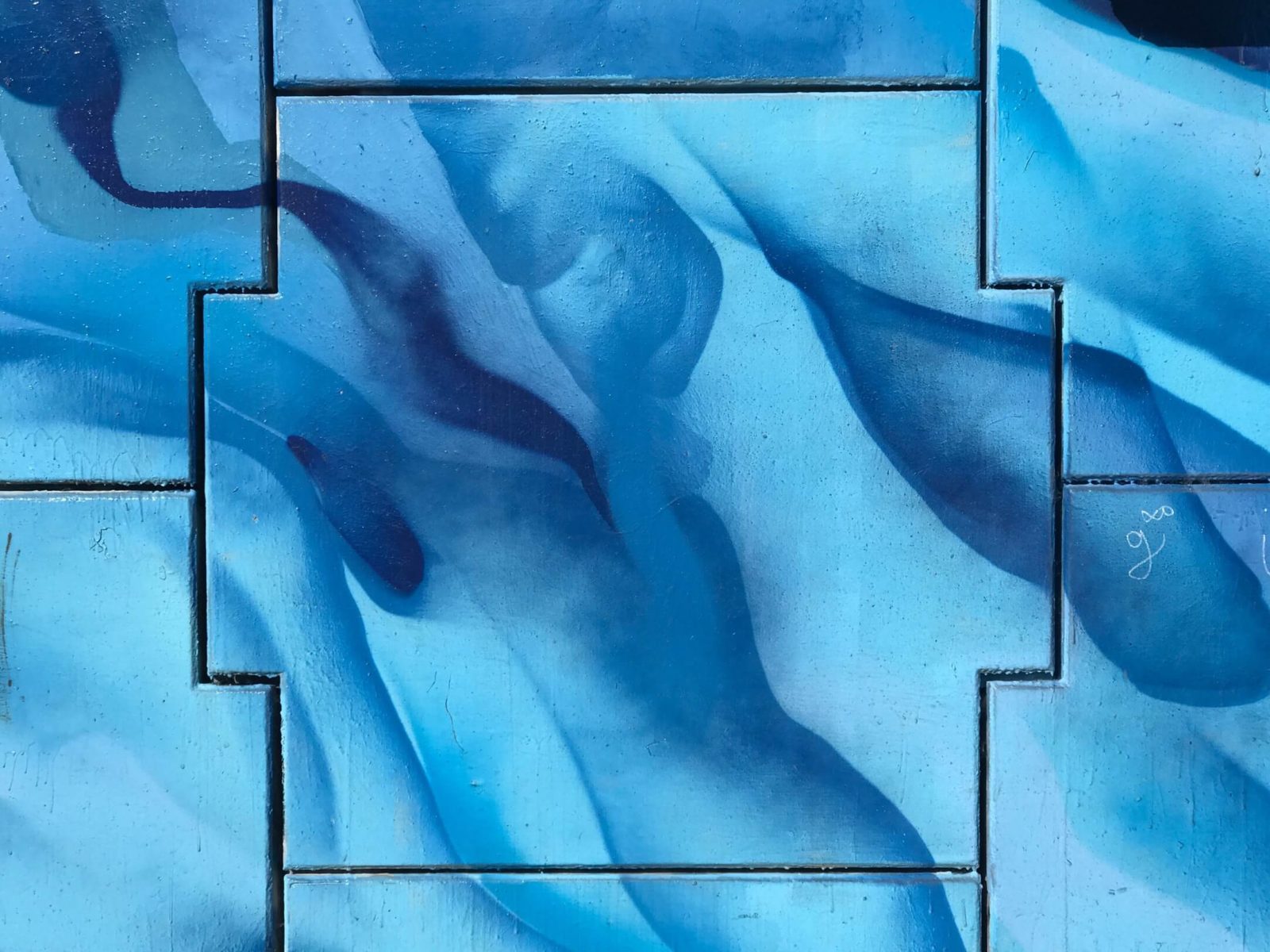 Sharing quotes that relate to your sphere and resonate with your target audience is an effective way to connect to people and highlight your values.
Motivational and inspiring sayings work great to entertain the audience, though the value of making video quotes is not limited to that. They can be beneficial to your business due to the following reasons.
1. Video quotes stand out
On the web, there are millions of lookalike images featuring quotes. Usually, they have some plain or blurred background and use fancy fonts to decorate the text.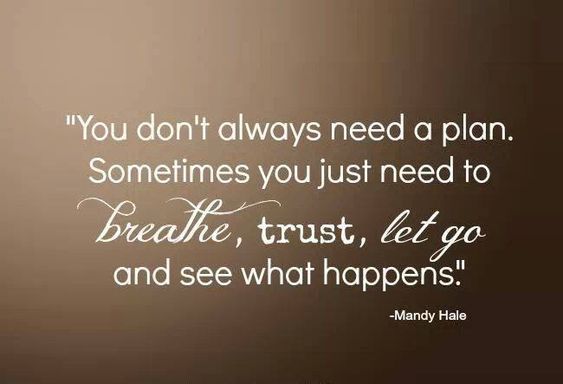 What they are missing is the special cinematic atmosphere that video format can bring in. Make the words move, and you'll see how different they look.

Plus, video format allows you to add music to your quote and make it even more engaging.
2. Video quotes increase loyalty
People often come to social looking to be educated, have a good laugh or get some advice.
Whether you are citing some high-profile industry leader or post a joke from a recent cool movie, if it resonates with the audience, you are doing it right.
If people feel comfy, get couched or be cheered up at your digital space, they are very likely to get back.
3. Video quotes boost engagement
The maths is simple:
Take x. Videos are the most shared posts format-wise.
Take y. Quotes are the most shared posts content-wise.
Video quotes are the sum of the two making it an engagement blast.
Here is a short list of what can happen to your engagement after posting a video quote:
Wit/provocative aphorisms may cause a vivid discussion in comments;
Heartwarming/funny quotes are likely to be sent to friends and special ones;
Expert advice/industry insights will be intensively liked and reposted by allied brands or industry fellows.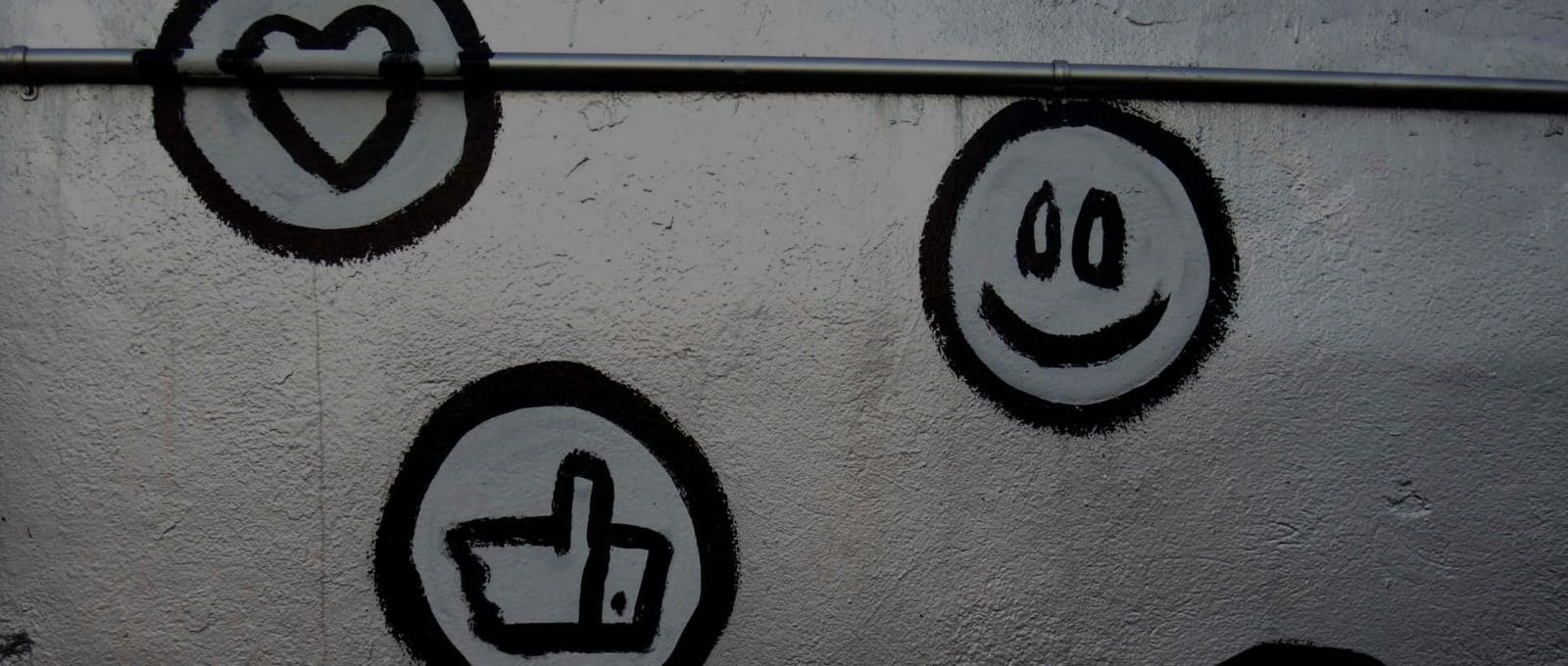 Bonus tip
To involve people in interaction with your video quote, use a CTA like:
● Tag a friend who needs some inspiration; 
● Like if this made you feel better;
● Share with those who would agree, etc.
4. Video quotes are easy to produce
Video quote doesn't require much effort to be produced. Basically, you have a ready-to-use text component and need a matching video background.
To find one, you can use a toolkit like Wave.video that offers stock footage on any topic, any mood. Also, it has a selection of pre-designed templates made especially for quotes.
Take a template, swap the text for the quote you like and don't forget to change the author's name. Your video quote is good to go!
How to integrate video quotes to the marketing strategy
Hopefully, you got convinced that video quotes are a meaningful addition to your marketing strategy. Now let's see how to apply it in practice.
1. 
Use fresh quotes
There are quotes and catchphrases that come from ancient times, literally. They convey some eternal and universal life principles that won't go anywhere as long as the Earth is spinning. For instance, the good old one:
The beginning is the most important part of the work.

Plato
It might seem tempting to use these time-tested assets to appeal to broad audiences, but you'd better not choose this path. 
The reason why you shouldn't do it is that those quotes are overused and people either ignore them or get annoyed seeing them again and again. 
Where to get them from?
Industry influencers
Show your awareness of what's happening in your expert area by citing influencers, thought leaders, and opinion-makers.
Tag them to your posts: it's likely that they will share it with their audience and you'll get a broader outreach.
For instance, take a look at our mash-up video featuring marketing pros who have recently contributed to our grand expert round-up post.
Note: it's important that you genuinely believe in what you share. Don't fake it for the sake of hype.
Customers
Your happy users should be your most desired quote providers.
First, this is a way to appreciate your existing customers for choosing your product. Plus, such videos attract new people to your business.
Customer testimonials are a great way to build trust with your community. When they see real people talking fondly about your brand, they will be more willing to have business with you, too.
If you have a chance to film them, go for it! Don't forget to apply captions to make it through the mute mode.

No way getting them on the camera? It's all right, animate a still picture and add some nice text transitions to make a video quote.

Yourself
How do people become thought leaders and get cited? They share their thoughts. Bingo!
If you have a meaningful phrase that feels cramped inside your head, let it fly out wearing your nametag.
Also, you can turn to your existing written content and look for the most successful and catchy phrases to turn them into a video quote. This is a great example of content repurposing!
See how Sean Cannell, a professional YouTuber, re-uses the extracts from his own public talks for social media:
View this post on Instagram
2. Find quotes that resonate with your audience's interests
Look at your audience precisely and identify their concerns, interests, joys, and what's most important – their heroes.
For example, teenage girls are unlikely to be impressed by what Sir Winston Churchill said in 1907.
Though the legendary Prime Minister left us an endless record of brilliant aphorisms about timeless values, modern young ladies might get more excited to know what Ed Sheeran thinks about healthy eating.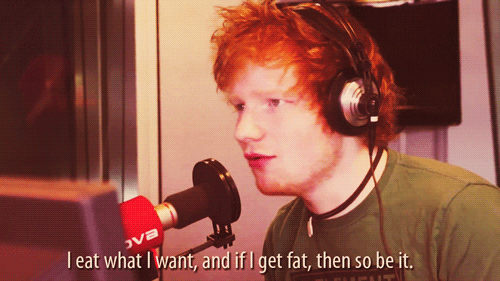 Here is another less hilarious example of how you can use a video quote that would correlate with the interests of the target audience.
Let's say your product or service is connected to photography, either explicitly or implicitlу. Then you need to pick niche quotes about the art of capturing the moments. For example, the one below.

3. 
Keep an eye on the calendar 
It is also about being relevant, but in this case, time-wise. 
There are certain seasons when your followers might be especially excited or worried about something, get nostalgic or need extra motivation.
For example, every year, summertime is inevitably continued by back-to-school season filled with excitement, anticipation and some anxieties. This is when you can insert a relevant video quote in your content plan to cheer up students and appreciate teachers.

Actually, there is always something happening around – no need to wait for some big observances. You can refer to the Wave.video Social Calendar to find occasions that could be a good reason to share a relevant video quote.
For instance, why not cite your favorite poet on World Poetry Day?
4. Make video quotes a scheduled rubric
You've probably seen social media posts featuring #MotivationalMonday or #WednesdayWisdom hashtags.
They serve to create a sort of a regular rubric within one's social media profile to regularly exchange aphorisms and pearls of wisdom with followers.
First, it helps in content planning, because you always know what to post at least one day of the week.

Also, such repetitive content keeps the audience tuned for your updates.

Finally, it's a good way to connect to the audience and give people some motivation or food for thought.
Here is the list of the most popular hashtags for any day of the week to complement your video quotes:
#MotivationalMonday
#ThankfulTuesday
#WednesdayWisdom
#ThursdayThoughts
#FridayMood
#SaturdayVibes
#SundayFunday
By the way, why not create something unique, let's say #FridayNoonsWithJessica or #TalkingHeadWisdoms? 
5. Publish across various social media platforms
To make the most out of your video quotes, don't limit yourself to one social media channel. Adopt your clip to various platforms and share inspiration all around.
You can easily do it easily with Wave.video's built-in re-sizing tool.
By way of conclusion
Once you realize the value of adding video quotes to your marketing strategy, don't postpone taking action!
Here are 25 quotes by our contemporaries to draw inspiration from and share it with your followers.
Everything is figureoutable.
– Marie Forleo
The best things in life are on the other side of fear.
– Will Smith
No matter how you define what a truly magnificent life is, there are two skills you must master: The science of achievement and the art of fulfillment.
– Tony Robbins
People don't buy what you do, they buy why you do it.
– Simon Sinek
If you're not prepared to be wrong, you'll never come up with anything original.
– Sir Ken Robinson
You can only become truly accomplished at something you love. Don't make money your goal. Instead, pursue the things you love doing, and then do them so well that people can't take their eyes off you.
– Maya Angelo
Without values, goals rarely get accomplished.
– David Bach
Someone, at some point, came up with this very bad idea that an ordinary individual couldn't make a difference in the world. I think that's a horrible thing.
– Jhon Skoll
Don't let anyone tell you how high you can climb and what mountains you can conquer.
– Dean Graziosi
Satisfaction is a rating. Loyalty is a brand.
– Shep Hyken
I'm twice as funny, I'm twice as smart, I'm twice as whatever when I'm around other people that challenge me.
– Andrew Stanton
If you have an over-preoccupation with perception and trying to please people's expectations, then you can go mad.
– Benedict Cumberbatch
Don't think about your errors or failures; otherwise, you'll never do a thing.
– Bill Murray
The chance for greatness, progress and change dies the moment we try to be like someone else.
– Faith Jegede
As long as they are well-intentioned, mistakes are not a matter for shame, but for learning.
– Margaret Heffernan
Your overnight success story is always a result of everything in your life until that moment.
– Bel Pesce
The first step is to establish that something is possible; then probability will occur.
– Elon Musk
The tiniest dream that you make happen is worth more than the biggest dream that you never attempt.
– Shane Koyczan
You can spend your time daydreaming or make use of it in other ways.
– Erik Qualman
The more you praise and celebrate your life, the more there is in life to celebrate.
― Oprah Winfrey
Constant motion is the key to execution.
– Scott Belsky
Until you actually start making something, your brilliant idea is just that, an idea.
– Jason Fried
Growth and comfort never co-exist.
– Ginni Rommety
Perseverance, not perfection, is the key to success.
– Angie Gensler
Choices lead to habits. Habits become talents. Talents are labeled gifts. You're not born this way, you get this way.
– Seth Godin