Create Content at Scale: 40+ Pieces Every Week from 1 Core Idea With Salma Jafri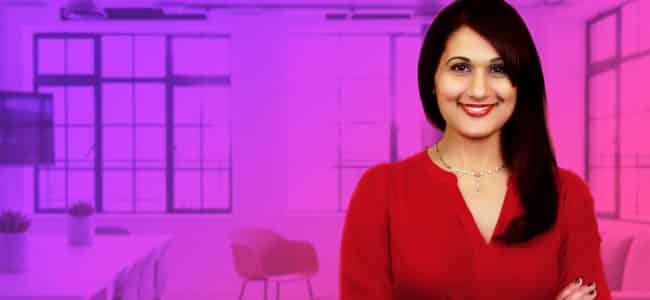 Content creation is the #1 marketing challenge for most business owners. It is not that easy to come up with fresh, shareable and relevant content every day.
How to scale up your video content strategy effectively? How to get maximum value from one piece of video content?
We partnered up with a video content strategist Salma Jafri to discuss this topic in the second part of our webinar series: Create Content at Scale: 40+ Pieces Every Week from 1 Core Idea.
Create Content at Scale: 40+ Pieces Every Week from 1 Core Idea
The 80/20 Rule of Content Creation - What's Content Upcycling? - Keyword Research for Core Ideas - Create a Mind Map using Core Themes - Craft a Content Calendar - Content Creation Hacks - Benefits of Content Upcycling
The Ripple Effect
You probably know what happens when you drop something into the water – the ripples are expanding across this object. So, when you drop a piece of video content online, it causes the ripple as well – people see it, react to it, share it. By uploading your video to multiple platforms, you increase this effect and 10x your reach and momentum by creating a series of timed "content explosions".
According to Salma, this concept illustrates how video content should be created in order to reach as many people as possible on different platforms – social media, website, blog, and others.
But what if you don't have enough resources to create video content for each and every platform separately? How to make it all scalable? Well, that is exactly where the upcycling comes in.
What's Upcycling?
Upcycling strategy is the approach of taking old content and creating something new that is equally or more valuable. The key aspect of upcycling is that you don't have to start from the scratch when creating stand-alone content – and it saves a ton of time!
Upcycling helps to create fresh content that's derivative but not a replica.
In order to upcycle successfully, a piece of content should be converted from one format to another for the purpose of adding value and bringing that piece of content into circulation again.
Pro tip: In Wave.video, it only takes a few clicks to convert your video into 30+ most popular formats, including Instagram Stories, Facebook сover, Youtube bumper ads, and more.
How to Upcycle Content at Scale
First of all, in order to start upcycling content, you have to develop the core content theme. To do that, watch the first webinar with Salma Jafri on How To Craft A Video-First Content Strategy or read the blog post based on the webinar. 
Now, if you've developed the core content theme, the time to upcycle has come!
Step 1: Choose your platform
Ask yourself:
Which social networks do I want to be present on?
Which platforms get me the most traction?
What is the audience looking for on each of these platforms?
How can my content format match what the audience wants?
These questions will help you to figure out which platforms are perfect specifically for your business.
Step 2: Choose your length
When choosing the right length for your videos, it is essential to know:
How long can your video be on each platform?
How long are audiences watching?
What kind of content are they watching the longest?
When do their attention spans start to dip?
What's the ideal length of a video?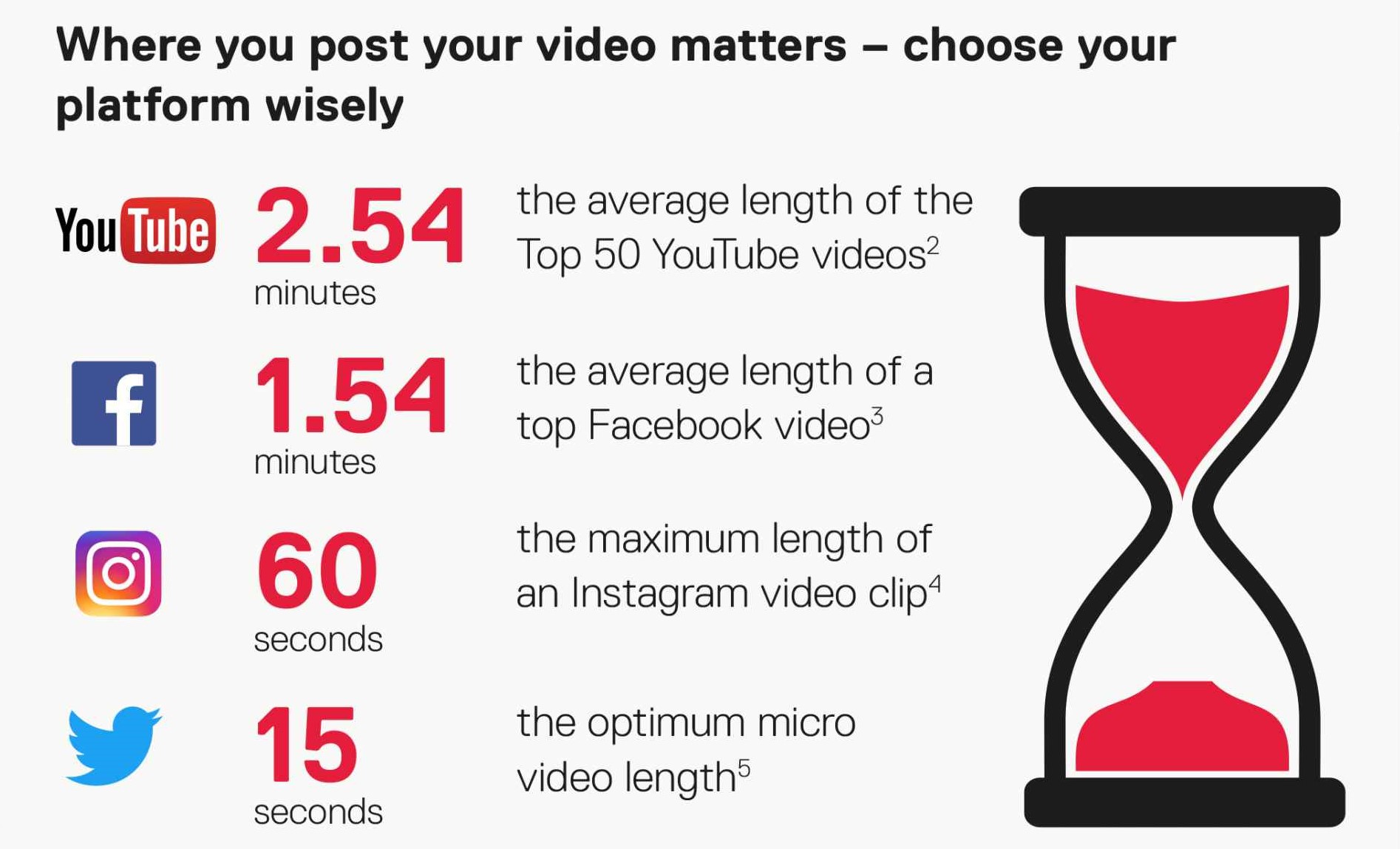 Source
Step 3: How will you add CTA?
Call-to-action is one of the most important parts of a marketing video. Make sure to create one for your video and keep in mind following points:
Pre-decide where and how your call-to-action will be included;
Different platforms allow different built-in CTAs;
Will the CTA be text-only or audio + text?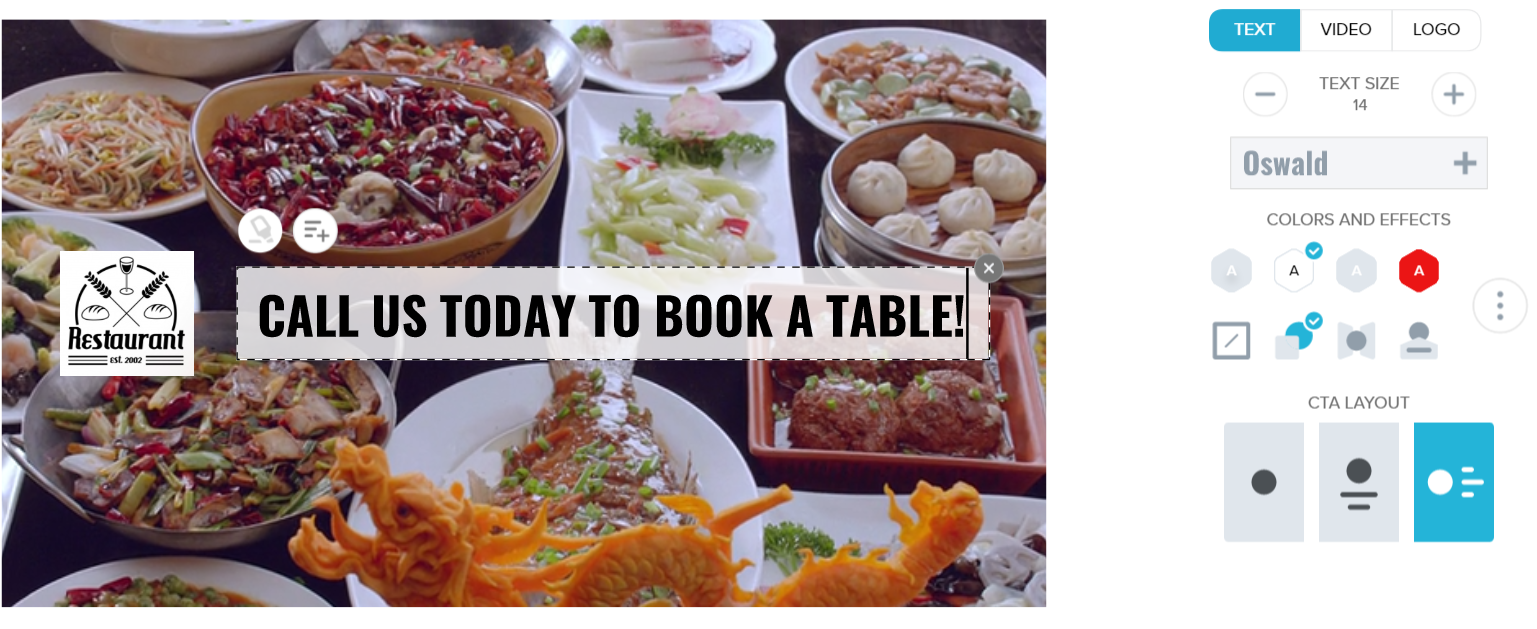 Wave.video allows creating powerful CTAs with a logo for your video
Step 4: Define the context
Acknowledging in what context your audience will be consuming the content is essential. Think of the following:
How will people consume it?
Are they required to take action – are links clickable?
What perspective will you bring to the video?
What story will go with it?
Pro Tip: Make a storyboard by converting each paragraph of your text content into a visual.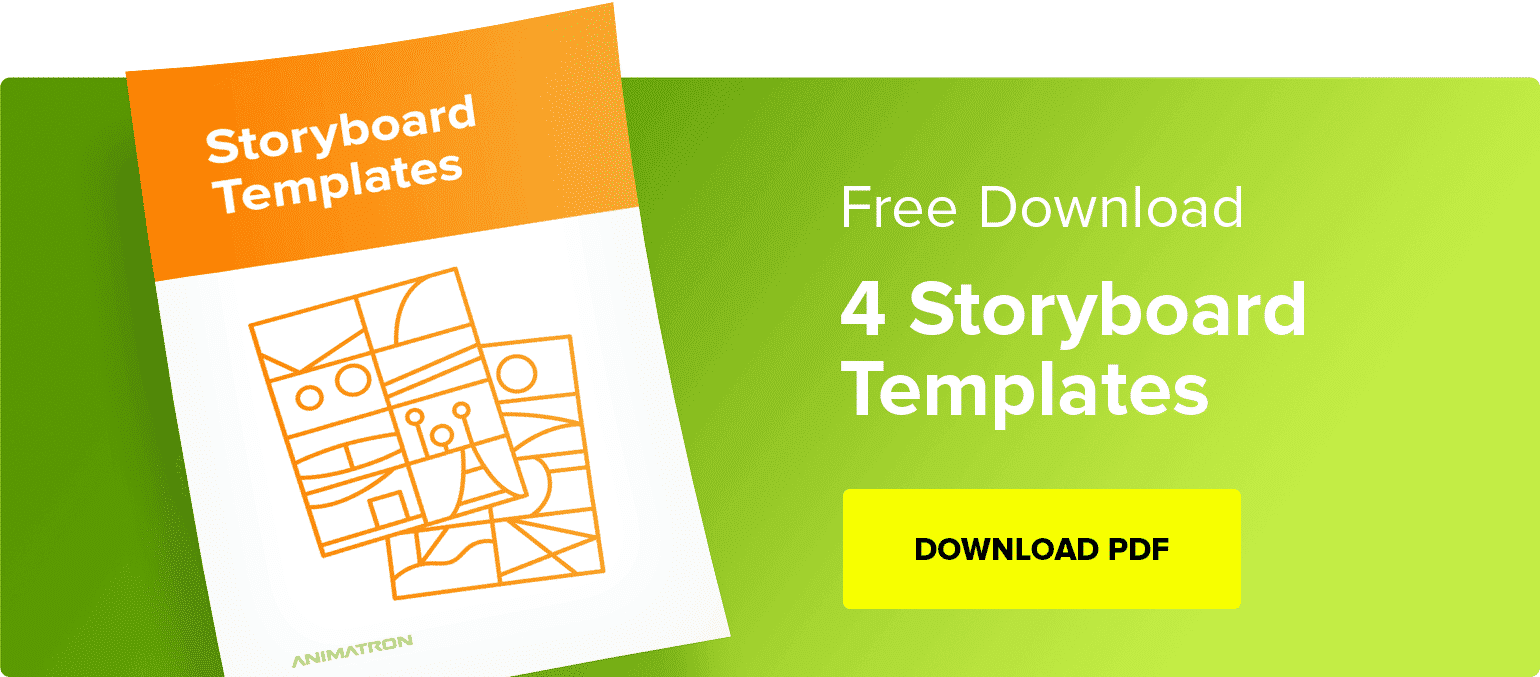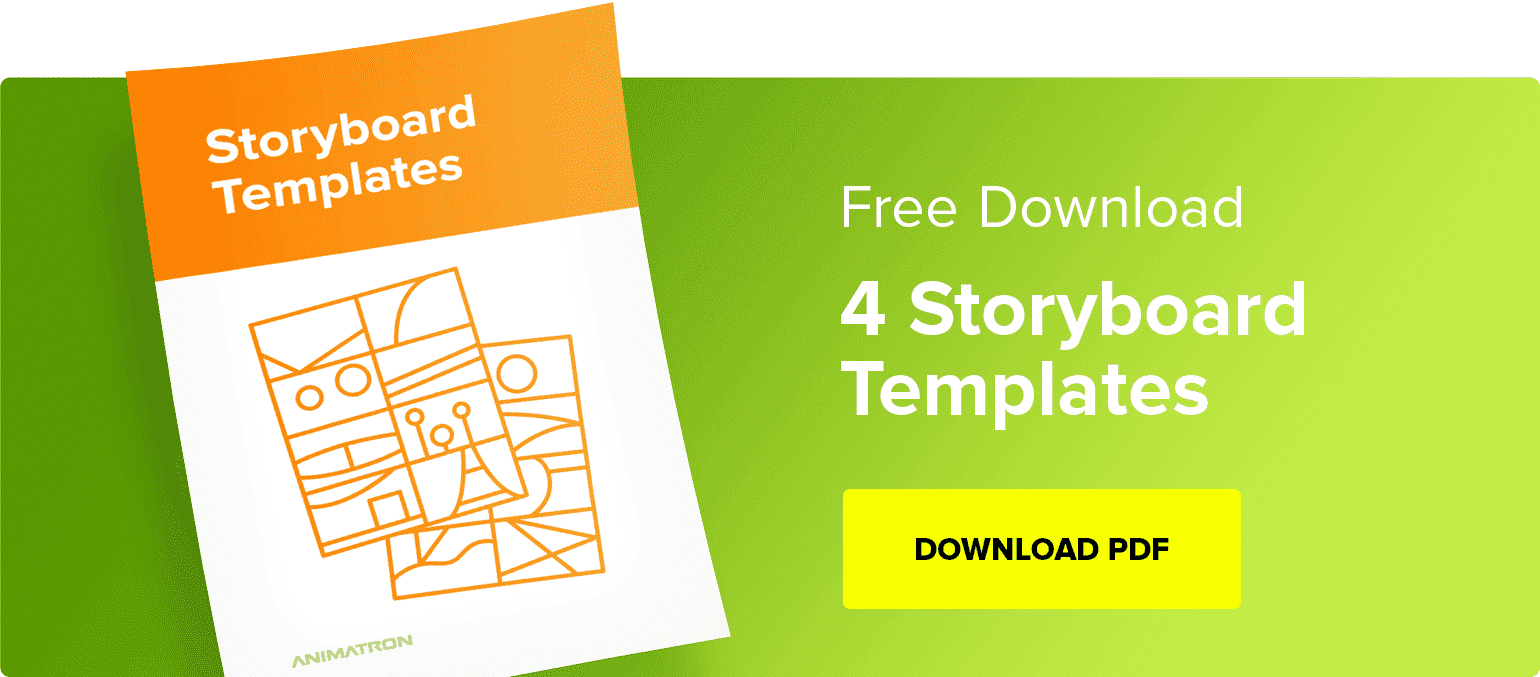 Step 5: Audio & transcriptions
Will your audience watch the video with sound on?
How will your video be perceived if the audio is off?
Make sure that your video has explanatory transcriptions!
Use brand fonts to be consistent.
Step 6: How will you measure results?
How will you decide if the published video was successful or not? To do that, you have to choose which numbers to measure:
Video impressions (example: promo on Instagram that leads back to a longer video);
Engagement (likes/watch time/comments);
Shareability (number of shares).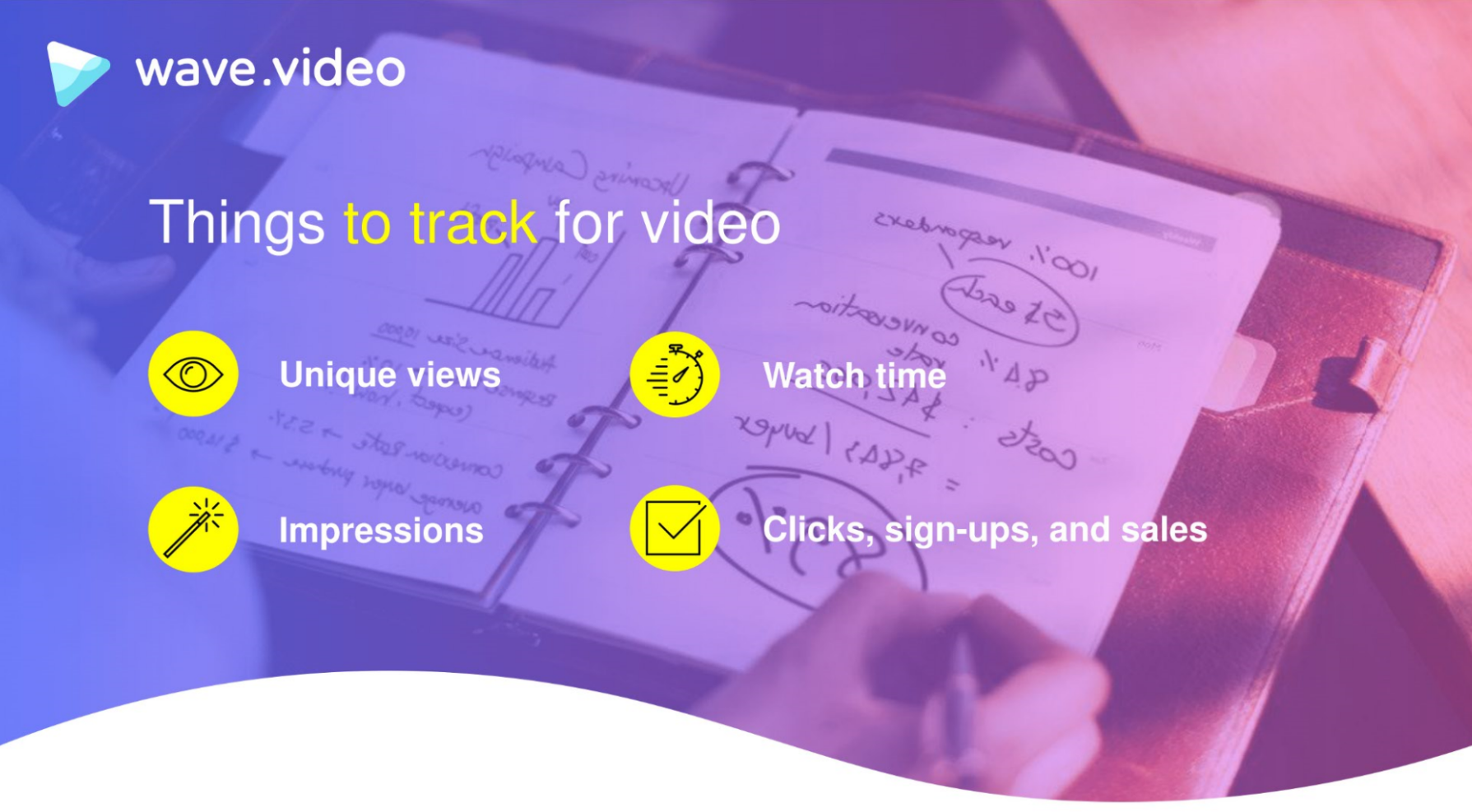 Source
What Types of Content Can You Upcycle?
Make sure to gain some ideas from Salma's list of content types to create using upcycling:
Plan serialized content;
Look at your most popular old content;
Develop a weekly authority video that you can upcycle into 5-7 pieces;
Extract data from videos to turn into thumbnails, graphs, charts, etc.;
Create images from the video using quote cards and memes;
Create 60-second videos for social media platforms (Instagram, Facebook, Twitter & LinkedIn);
Record live video expanding on the existing video and asking for audience input;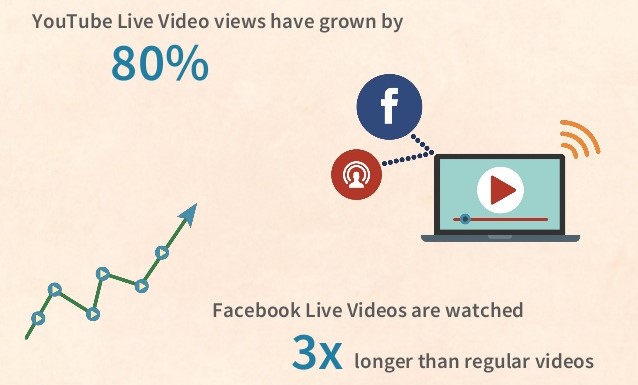 Source
Create content upgrades or lead magnets from video content;
Interview someone on the topic or get interviewed;
Convert the video into a podcast;
Make a presentation and embed into SlideShare;
Wave.video SlideShare page
Hold a webinar;
Create a challenge;
Hold a contest/quiz;
Create an online course;
Combine topics into an ebook;
Invite others and hold a telesummit;
Give a speech;
Write a Guest Post;
Make an infographic. 
Key takeaways
So, why is upcycling so effective? Mainly, for the following reasons:
Saves time;
Adds value;
Gives you a new look every time;
Your audience sees something fresh each time.
There is no doubt that video-first strategy allows creating more content from a video in a smart and valuable way. The key advice from Salma is to create the content so good and powerful that you don't even hesitate to ask yourself: what more can I do with this?
[bctt tweet="Create something so good that you ask yourself: what more can I do with this?"]
Make sure to check out the first part of our webinar series to develop a video-first content strategy for your business: "How To Craft A Video-First Content Strategy"