Articles by Kate Skavish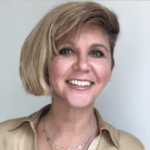 Kate Skavish is an entrepreneur and serves as the Chief Visionary Officer at Wave.video. Kate is responsible for facilitating business development, strategic partnerships, and the direction of the company's growth. She firmly believes that a struggle is sometimes the best motivation for innovation and positive change.
We'll keep you in the loop!
Join 5,000 marketers who read our articles first