5 Essential Inbound Marketing Activities You Should Be Doing Already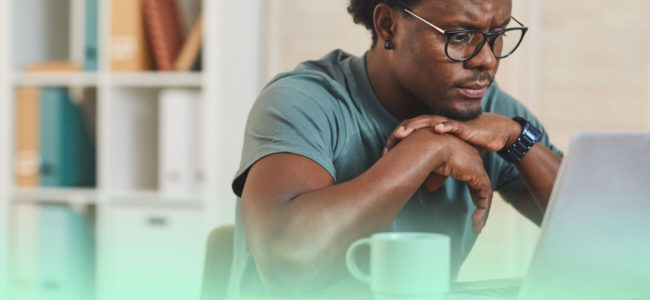 As a marketer, you've probably put a lot of effort into fully understanding your audience. You took the time to research your audience, identified their problems, and build a robust online presence surrounding them.
But without compelling content, all that effort can be easily wasted.
Today, online businesses need to go beyond traditional advertising. You need to provide information to help your prospects understand their pain points at every stage of their journey so that they become familiar with your solution.
It's not surprising, then, that most marketers and business owners work so closely with skilled animation video companies, SEOs, and social media specialists to produce amazing content around their brands!
The resources to help you do things on your own are plenty, but there's also a lot of competition out there, and a few tweaks can make all the difference when it comes to achieving your marketing goals.
To help you with that task, we'll introduce you to five of the best inbound marketing activities to build a stronger relationship with your audience. And along the way, we'll provide tips on how to maximize your efforts to greater results.
1. Launch Amazing Sweepstakes and Contests
Much of our lives today is spent on social media, and online marketing is no stranger to that fact.
So, if we want to bring audiences closer, then we better make sure we produce special opportunities for social media audiences.
You want to use social media to interact with your prospects and learn more about them. Sweepstakes and contests are a wonderful medium for achieving just that, as you motivate your audience to engage with your brand through the chance of winning a great prize.
While randomly selected sweepstakes are valuable for growing your client database and following up with better content, contests are perfect for gaining greater visibility among new audiences. Here's an example from Foodhub:
Tiles 2, 4, 6, and 8 are wrongly placed. Rearrange the fried chicken image and tell us the correct order of the numbers. Get a chance to win a £15 Foodhub Voucher! 😍

Example: 1, 6, 3, 2, 5, 8, 7, 4, 9#WinItWednesdays #RearrangeTheImage #Puzzle #ContestAlert #Contest #Foodhub pic.twitter.com/sBNV8vBBhu

— Foodhub (@FoodhubUK) September 23, 2020
Whether you ask them to repost or send you, say, videos of their own, contests will allow you to keep your social channels updated with fresh interactions.
When it comes to the prize, the most important thing is that it is relevant to your audience and related to your brand. The latest iPad will certainly attract many users, but the vast majority of them will not turn out to be quality leads.
2. Optimized Landing Pages to Convert Visitors
The last important tool relates directly to your products or services. When your prospects visit your landing pages, what is there for them to gain?
Landing pages are meant to be informative and help your customers make a confident buying decision. But there is way more you can do than just offering dry, written descriptions of your product. For instance:
You can use them to add the cool content you post on social media. Professional, beautiful images and videos will be of great help

to retain and convert

curious visitors.

Optimization is crucial. We tend to prefer landing pages with a simple and clean style. When designing yours, try to include just the necessary information and avoid overloading it with unnecessary content and text.

In the same way, try to keep your forms simple for visitors: only ask for the minimum information you need to process and place the forms in the most visible places of your pages (typically, on the upper right side).
By giving these tweaks to your landing pages, you will improve the users' overall experience and eventually gain more conversions.
3. Social Media Promotions and Offers to Reward Your Followers
Other great tools to attract new audiences to your social campaigns are promotions and offers, which are great for introducing your brand and products to new curious customers. 
Some of the most popular types include:
Special coupons.

Discount and promo codes.

Free delivery options.

"

Buy one, get one free

" limited offers.
But you can also use promotions to give special treatment to your existing clients. Through recurring promo cycles, you can give your customers an incentive to keep discovering the great solutions your brand has to offer.
You have plenty of flexibility in terms of details available. And today, with services like Voucherify and Snipcart, launching your social promos is easier than ever! 
Do keep in mind, though, that tools like that also have the advantage of allowing you to track and evaluate the success of your campaigns. So, instead of a "set-it-and-forget-it" attitude, approach promotions as opportunities for outreach and data gathering.
4. Use Videos to Connect with Your Audience
Not all the content you produce has to be explicitly aimed at closing sales, though. Social platforms are primarily a place where you want to interact with your audience and come across as a useful and knowledgeable provider.
Videos are a great option to give your followers exciting yet informative content. What's more, video content is very versatile, which is convenient when deciding what type of pieces best suits your marketing needs:
You can use

character videos

to immerse your audience in a story and make them sympathetic to the struggles and journey of people like them.

Whiteboard animation videos

allow you to reduce the complexity of processes related to your product through entertaining hand-drawn animations.

If you aim to be more informative,

motion graphics

allow you to showcase abstract data and numbers in colorful, flowing visuals.
With videos, you'll give your followers easy-to-consume content, which will make them more and more aware of your expertise in the field.
5. Insightful eBooks and Downloadable Written Material
Now that we've covered the basics of social media, you need to show some love to your own site too! 
What is the first thing your visitors find once they go to your website? The same principle that applies to social networks also holds for your own channels:
Before you ask something of your prospects, you need to provide values that will get them interested in your proposal.
A great way to achieve this is through high-quality, downloadable written material. 
These can come in the form of small collections of your best-written material on a topic or useful reference guides that help your audience address some need.
Now, as a rule, visitors need to sign up to your email list to receive the content—this is the great benefit of freebies! However, you need to provide them with a compelling reason to do so!
A great option is a free email course, where your audience will receive practical, insightful content for several consecutive days. Or access to a knowledge-base on your site they can only download from if they register or provide some other piece of information.
The idea is to make them see you as a reliable reference in the industry worth considering once they are in the stage of comparing options.
Conclusion
The magic of inbound marketing lies more in what you give your audience than in what you tell them to do!
You need a strategy that includes working on both your social channels and your website. In the first, you want to give your audience special promos, offers, and a possible prize to foster interaction with your brand. But at the same time, inspiring yet insightful videos are perfect to showcase your brand as a competent provider.
On your website, make sure you produce eBooks and educational material to provide value to your audience. Also, enhance your landing pages to facilitate your visitors' experience.
Now that you know these tools, which one do you plan to try first to make the most of your inbound marketing campaigns?
About the author: Victor Blasco is an audiovisual designer, video marketing expert, and founder/CEO of the corporate video production company Yum Yum Videos. Besides running the business, he's a lifelong student of Chinese philosophy and a passionate geek for all things sci-fi.