9 Motivational Videos Every Business Should Create [+Free Templates]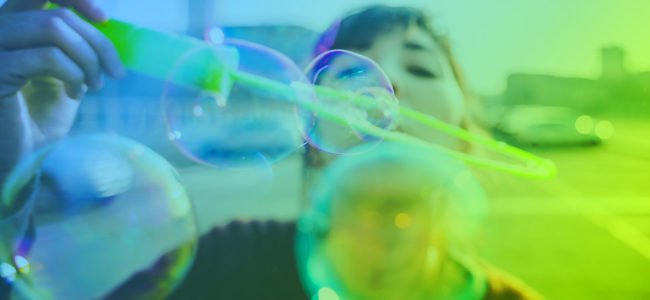 Every business needs videos. You already know that, right?
While it's always great to post product reviews and promotional videos, sometimes your audience needs more than that. Emotions and inspiration that you transmit to your customers allow building a real connection between your business and the audience. And motivational videos are capable of arousing infusive emotions like nothing else.
So, how to create your own motivational videos that will ring the changes on your video marketing strategy? I'll share 9 examples that suit every business – free templates included. Good news – you can edit and download/publish these templates by clicking the Customize this template button below the videos!
1. Video Quote
Posting motivational quotes is a classic social media approach that never gets old. Usually, people use images to share inspirational thoughts, so… make a video quote to stand out!
All you need to do is choose a quote you want to transmit to your audience, pick inspiring music, beautiful background… and use a tool like Wave.video to put it all together.
Bonus: find more professional video quote templates on Wave.video templates page.
2. Company's Journey
Every company has a story to tell. Tell the story of your business success in a motivational video.
It doesn't have to be a full-length documentary – think of the milestones of your journey that made the biggest impact on the business. Maybe your video will inspire one of your followers to reconsider their own professional journey – who knows?
3. Customer Success Story
It's hard to think of something more relatable to an audience than a motivational story of one of your customers. According to Fan & Fuel survey, 97% of consumers claim that customer reviews influence their buying decisions. A success story of one of your real customers could be the most convincing customer review ever.
Illuminate the human side of your business by creating a video with real people that use and love your product. Let them share their unique experience – your audience will appreciate that.
4. Motivational Speech
You've probably seen viral motivational speeches from the business giants like Jeff Bezos, Jack Ma, or Richard Branson. They're getting millions of views for sharing their professional and personal experience – and you can do the same!
It's not necessary to give an offline talk in front of people – your online audience is always there, so you can start from uploading a video with the speech to any of your social channels.
Here's some inspiration from one of TED's speaker, George Kohlrieser:
5. Empowering Target Audience
It goes without saying that knowing who your potential customers are is a crucial thing for any business. And if you know your customers, you know exactly what will make them feel better. Create a video that empowers, uplifts, and praise them.
Show your audience that you care about them, and they will make it worth your while. Dove does a great job with that:
6. Holiday Inspiration
Give your audience a chance to celebrate a holiday with you. It can be a massive holiday like Christmas or a funny local one like National Wine Day!
Create a video that motivates your followers to participate in this holiday – gather friends and family together, join activities, or even post about it on social media. Make every day of the year feel special.
7. Uplifting GIFs
Let's be honest – people love GIFs. They are funny, engaging, and very shareable. Perfect for social channels of any business!
There are tons of uplifting and inspiring GIFs on the web, you just have to find the one that fits your business the most. Another way is to create your own unique gif with a tool like Giphy or Gifmaker.
8. "Thank You" Video
Nothing uplifts a person more than the feeling of being appreciated.
Let your audience know that you value every single one of them with a "Thank you" video. It's way more engaging than a simple text or image and very easy to make even if you're a newbie in video editing.
9. A Story About Failure
Failure is simply the opportunity to begin again, this time more intelligently. – H. Ford
We all make mistakes and face failures within our business journey. It might not be that easy to tell your audience about it, but if you find the courage, a story about your business failure and how you overcame it will make a great motivational video. Surely enough, this video will humanize your brand and let more people relate to your business.
Here's a video of Richard Branson, business magnate and billionaire, talking about his biggest professional failure:
So, what will be the next motivational video that you'll share with your followers?
Tell us in the comments below!