11 Ghoulishly Delightful Ideas for a Halloween Video [+Free Templates]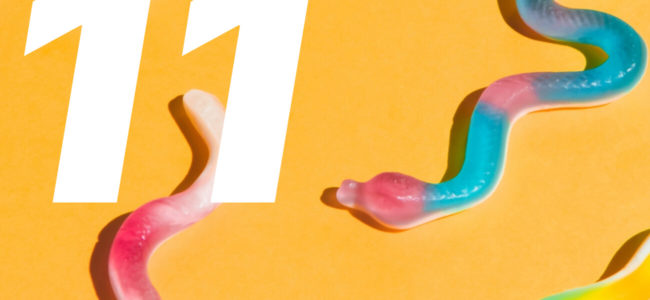 There is magic in the night
When pumpkin glows by moonlight.
It's October already, meaning that the spookiest day of the year is right around the corner. You got it right, Halloween is coming!
Eerie decorations, costume party announcements, and other Halloween preparations are in full swing. Marketers are setting Halloween campaigns and businesses are coming up with special offers timed to the celebration.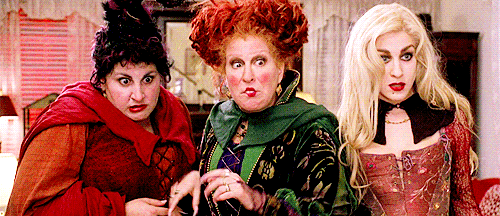 Have you prepared your social media platforms for Halloween?
If not, you're clearly missing out on some brilliant video marketing opportunities. As you may know, videos do wonders for engagement on social media. Halloween is a perfect occasion to make entertaining, educational, or promotional videos for your social platforms.
Don't know where to start with making Halloween-themed videos?
No worries. We prepared 11 fang-tastic ideas for a Halloween video to help you out. And… great news! Our designers came up with awesome free video templates that will help you to put these ideas into action. Let's start!
Why you should make a Halloween video
Even if you're not into Halloween and all the fuss about it, making a Halloween video is still a great idea for promoting your business, blog, or personal brand. Here's why:
Halloween clearly provides huge sales and marketing opportunities for businesses. But why making videos?
The answer is simple – according to statistics, it's more engaging and shareable than text and images combined. Nothing can deliver a message and present a product better than video.
Are you convinced that creating Halloween videos is a must? We certainly are! Read on to get inspired by our 11 ghoulishly delightful ideas for a Halloween video.
Halloween Video Ideas
1. Halloween Movie Collection
What can get you into the Halloween spirit faster than hair-raising horror movies? Nothing, really!
Give your followers some movie recommendations using the most shareable format – video!
Important note: to customize and download the following video templates, you need to own a Wave.video account. Sign up now, it's free!
2. Halloween Video Quote
Some people may find posting quotes on social media a cliché, but it doesn't change the fact that this type of content gets incredibly high engagement and impression rates.
If you want your Halloween quote to stand out, make a video! Video quotes are way more remarkable than regular images or texts.
3. Halloween DIY Ideas
"Halloween DIY Ideas" is one of the most popular online search phrases in October. People are looking for Halloween inspiration, and it's a great idea to provide them with some!
Make a video showing DIY decoration, treat, and makeup ideas.
4.  Halloween Countdown Video
Halloween is one of the most anticipated days of the year. Some people literally count the days to October 31st!
Spark the anticipation with a countdown video. This video template is quite neutral, which makes it suitable for most of the industries and social platforms.
5. Halloween Video Meme
Having some fun with your audience never hurts! Post a funny and relatable Halloween-themed video meme to make viewers giggle.
This type of videos is highly shareable and engaging – a real social media gem.
6. Halloween Snack Ideas
Treat or… treat!
If you ask us, there's no true Halloween spirit without delicious treats and snacks. Bring some Halloween snack ideas to the table with a delightful video!
7.  Halloween Promo Video
Halloween is a great opportunity to make a promo video for your business or blog.
Post your video on social media, send out in a newsletter, advertise it – the more people lay eyes on it, the better.
8. Halloween Costume Ideas
Picking an original and memorable costume is one of the hottest Halloween topics. According to statistics, the majority of people look for inspiration for costumes via online search.
So, giving followers some Halloween costume ideas is an effective way to bring traffic to your website or blog.
9. Halloween Event Invitation Video
Halloween is not only about trick-or-treating kids, but is also a great occasion for adults to organize a costume party. In the US, more than a half of millennials attend adult-oriented Halloween parties.
What makes a party fun and memorable? People. Make a video invitation to stand out and bring more people to your party!
10. Halloween Special Offer Video
If you're planning to make a special Halloween offer for your customers, don't hesitate to promote it with a video.
Make sure to add a personal touch to this video template with your logo and website link.
11. Halloween Makeup Tutorial
On Halloween, people are looking for various ways to express themselves  – and makeup is definitely one of them.
That's why it makes sense to create an engaging Halloween makeup tutorial video! Keep it informative and fun – your audience will appreciate that.
Over to you
What was your favorite video idea? Share in the comments below and have a spooktacular Halloween!