Store and share your videos easily with Google Drive integration
Create great video content quickly with Wave.video, store it smartly, and share instantly with your teammates and clients.
Keep your assets organized and share them easily
All-in-one video making toolkit for everyone
Be you a one-man enterprise, small business or marketing agency, Wave.video is there for your video marketing success. With millions of stock assets, hundreds of pre-designed templates, and dozens of cool intuitive features you don't need any special design skills to come up with awesome videos.
Create multiformat videos and save them to Google Drive
Produce as many videos as you need and easily tweak each for various formats with the built-in resizing tool. Keep them all in one place to access your creatives anytime, on any device. Connect Wave.video editor to your Google Drive to send your videos directly to the storage on a click.
Accelerate collaboration process
To get prompt feedback, share your masterpiece with colleagues or clients without leaving the Wave.video editor. Name the video and get a shareable link right there after saving it to Google Drive.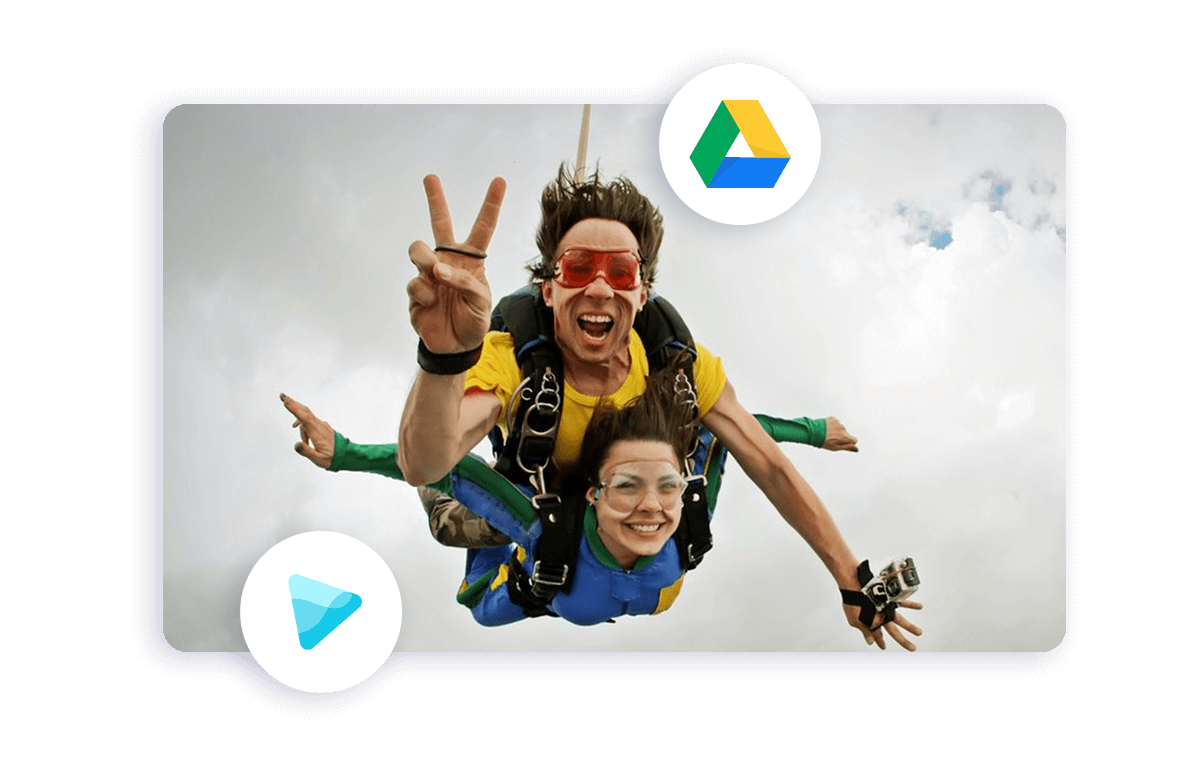 Foster Your Video Marketing Efforts
Connect your Google Drive and Wave.video accounts now
Sign up free →