This Texas-based Company Shifted from Paper to Digital using Wave.video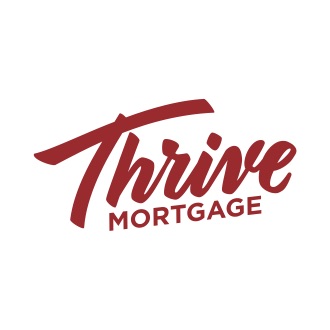 Company
Founded in 2001 as Georgetown Mortgage initially, Thrive Mortgage is one of the first companies in the United States to hone the true skills of e-mortgage closing. This completely eliminates the need for endless paperwork and lengthy closing processes. Thrive is also the first company to complete "remote online notary closing." They reduce documentation by 80% and closing by as much as 50%.
Location

Georgetown, TX

Industry

Mortgage

Wave.video Use Cases

Primarily Facebook Ads of All Types

Website

thrivemortgage.com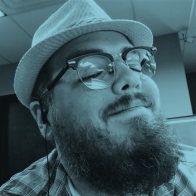 I can't imagine working without Wave.video because the integration is so fast. Especially with our goals of shifting away from print advertisements to digital media… I don't know how I would have done it without Wave.video.
Joe Wright
Creative Director, Thrive Mortgage
The Challenge
Joe Wright, Thrive Mortgages' Creative Director, needed to prioritize his marketing strategies. He needed to make the jump from printed ads, outdoor advertising, and flyers, to digital marketing.
"In the mortgage industry, if you do anything half-way decent on social media, you're gonna stand out like a sore thumb," said Joe. "Hardly anybody does anything online mortgage wise. Only a few companies do it right, so we're kind of following in those footsteps."
In the mortgaging world, there wasn't much social media engagement online, so Joe was a bit lost — where would he turn? What would he use? Several Adobe products were used to no avail — while helpful in its complexity, the process took days to weeks to complete a single ad for Facebook or YouTube.
The Solution
"A few months before we started using Wave, we had actually changed our name. Our whole branding," said Joe Wright, the Creative Director of Thrive Mortgage. "I am very familiar with Adobe products design wise. I used to make still images, but Wave.video was so easy in comparison."
Among researching online video makers, the Wave.video team stuck out to Wright, and eager to learn, Joe dived in — and he was thrilled with the results.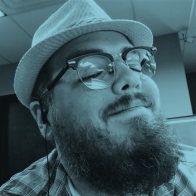 I would say Wave.video has saved us AT LEAST a day or two per video. The fact that Wave has access to tons of free stock video and that it loads and renders super fast is amazing! I am not only able to make fast edits to existing videos but I can quickly make different variations of the same video! With the traditional editing software, it takes forever to edit and render.
Joe Wright
Creative Director
Sample Videos Created by Thrive Mortgage
The Results
"We just kept creating videos. Our CEO started noticing it, and when he went to conferences the people he met would stop him and say, "Oh, yeah. I've heard of Thrive! You're blowing up on social media."
Thrive Mortgage is now one of the few Mortgaging companies who stand out at Real Estate Conferences, such as TMBA (Texas Mortgage Bankers Association).
Joe also noted that Thrive Mortgage actively hired "top producing loan officers" that indicated they were familiar with their online presence due to the videos they had created with Wave.video.
Thrive Mortgage primarily uses Wave.video to populate Facebook videos, but Wright plans on expanding his reach to Instagram, YouTube, and Twitter once he has a couple of extra hands on board.
"Wave.video is not only fast, but it's affordable too. I haven't had a need to search for premium templates, and even when I have I've only bought 3 or 4, at a fraction of the normal market price," said Joe.
A quote from Thrive Mortgage shows the stark contrast of Thrive's success with Wave.video, "Over the past 6 months we have reached users' news feeds 192,646 times thru Wave.video. During the 6 months prior, all our videos combined only reached users' news feeds 53,080 times. This includes a video announcing our companies name change."