Product Demo Video Maker
Want to show your product in action and drastically increase sales? Make a product demo video in minutes with Wave.video. Present your product from the best side and turn viewers into customers!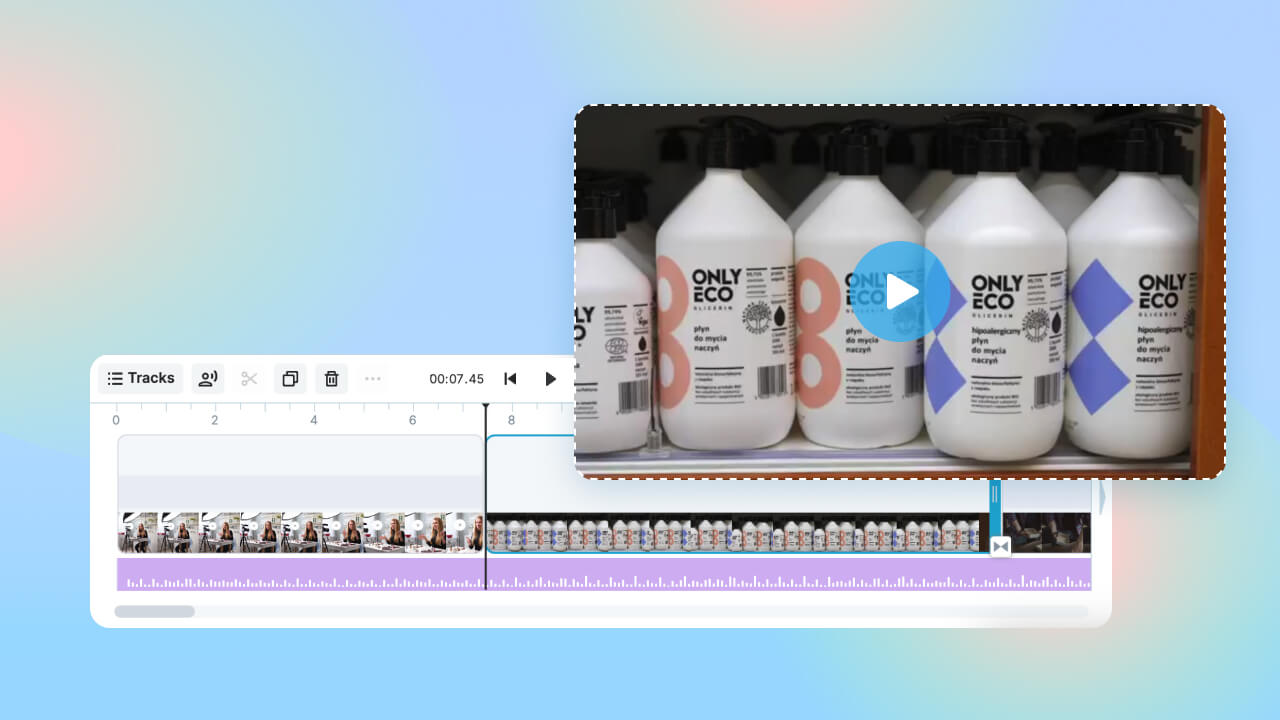 Product demo video templates
Making compelling product demo videos has never been easier with Wave.video's collection of editable templates! Curated by professional designers, our ready-to-use product demo video templates are a huge time-saver for creators of all levels.
Online product demo video maker
Our web-based product demo video creator is accessible through any web browser, which means you won't need to download additional software to your computer. Effortless video creation from anywhere in the world!
Easy to use for everyone
Wave.video's mission is to provide robust video tools designed for creators of all skill levels, allowing anyone to create pro-looking product demo videos with minimal effort.
How to make a product demo video with Wave.video
Everything you need to broadcast extraordinary memorable live videos
First, sign up to Wave.video if you don't have an account yet — no worries, registration is free and only takes a few minutes to complete.

Now, you have multiple options on how to get started with your product demo video: record a video, pick a ready-to-use demo video template, upload your own footage and images, automatically convert text to video, or browse the built-in stock library.

Now, customize the video to fit your needs: combine clips, change layouts, add text animations, stickers, transitions, and more. Don't hesitate to add a voiceover, music, sound effects, and auto-generated captions.

When ready, download your product demo to a computer or share it with the audience right from the Wave.video's product demo video software: live stream to multiple channels, share on social media, embed in emails, generate video landing pages, and more.
Frequently Asked Questions
What is a product demo video?
A product demo video illustrates how a certain product works and shows its main benefits and features. Product demo videos enable companies to effectively communicate their product's key selling points and drive customer interest and conversion.
How long is a product demo video?
Product demo videos are typically kept short, ranging from 1 to 10 minutes, to effectively showcase the product's features and benefits without losing the viewer's interest.
Which app is best for making product demo videos?
Wave.video is certainly one of the best apps for making product demo videos. It has all the necessary features to create captivating product demo videos, including a full-fledged video editor, ready-to-use template collection, auto-subtitle generator, built-in stock library, and more. Wave.video has both free and paid subscription plans — learn more about them on the
pricing page.