Free MP4 Splitter
Do you want to cut out some parts from your MP4 file? Can't seem to get the best of both worlds, i.e., a free MP4 splitter tool with the full functionality and output quality of premium tools?
Wave.video free MP4 splitter is just what you need. Quickly move from video upload to splitting the MP4 file and exporting it to your device. Take your creations a notch higher with Wave.video online video editor.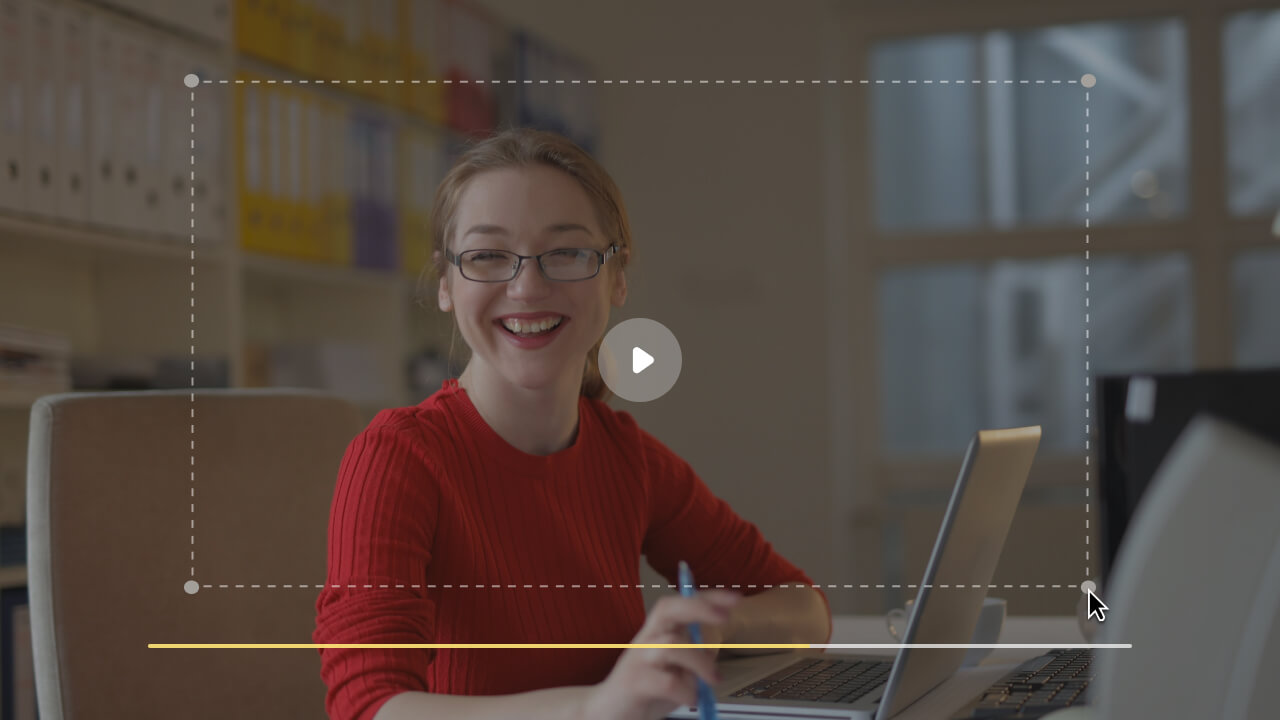 Why Use the Wave.video Free MP4 Splitter?
Intuitively flowing design

This tool is meant to be a joy to work with. Upload, split, and export any MP4 file without leaving your browser tab.
By design, the free MP4 splitter takes out all the guesswork and difficulty when using it so you can focus on the important task at hand.

Web-based

Access all the most advanced free MP4 splitter has to offer from any device provided you have stable internet access. No need to install anything on your device or look up minimum hardware requirements.

Uncompromised output quality

Free doesn't mean tradeoffs with expectations on quality. Upload, split, and export the MP4 file to your device without any drop in file quality.

Integrated free online video editor

A free MP4 splitter is incomplete without a video editor tool. Go beyond splitting the MP4 file: add necessary captions or subtitles, introduce transitions for smoother viewing, or add new sections to the video.

Fast turnaround

Expect to be done in as few as a couple of minutes, depending on the amount of work you'll have to put in to trim and edit out parts from the MP4 file.
How the free MP4 Splitter works
Upload your video

Select the "Upload" button, choose the video you'd like to split, and give it a few seconds for the video to load onto the tool.

Split the MP4

Select the parts you'd like to remove from the video or hive off one entire section. Use the sliding ruler and trim tool to identify and snip off parts you'd like to cut from the footage.
Move the rule to the sections you want to cut out and click the "Trim" button.

Patch it all up with the free video editor tool

Smoothen and enhance the footage using transition elements or overlays. You can also add voiceovers, captions, calls to action, background music, or additional graphic elements to your video.
Here, your creativity is the only limitation. As a registered user, you have access to unlimited editing resources.

Export the file

Once satisfied with the output, click the "Publish" button to download the split video as an MP4 file, GIF, or image frame.
Alternatively, get a shareable link to showcase your work to your target audience.
Frequently Asked Questions
How do you break a large video into parts?
It's simple. Load the Wave.video free MP4 splitter; click here to access it.
Next, upload your videos onto the free MP4 splitter tool. Select and trim the parts you'd like to remove, and export the parts you'd like to keep in a file format of your choice.
Can I split video with other file formats apart from MP4?
Yes, you can. Wave.video supports multiple file formats, and you can use the online editor tool to change a file's format to a preferred one.
Video file formats supported on Wave.video include TSV, MP4, WEBM, MTS, WMV, M2TS, AVI, MKV, MOV, and M4V.