Make Stunning Short Videos Online
Create captivating short videos for YouTube, Instagram, TikTok, and other platforms in no time and with minimal effort using Wave.video's user-friendly and powerful short videos maker.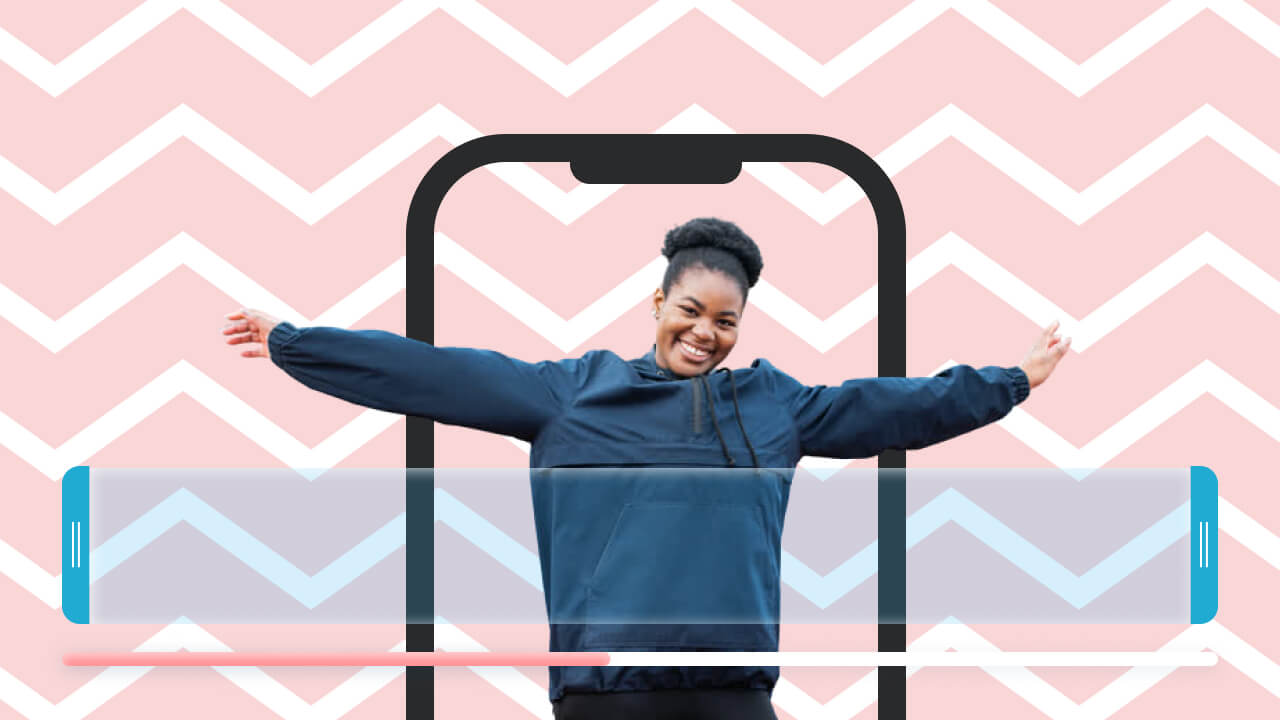 Short video templates
Making eye-catching short videos has never been easier with Wave.video's collection of templates! Created by our superb designers, these customizable short video templates are a lifesaver for creators of all levels.
Web-based short videos maker
Our online short videos maker is accessible through any web browser, which means you won't need to download additional software to your computer. Easy video creation from anywhere in the world!
Easy to use for everyone
Wave.video's mission is to provide robust video tools designed for creators of all skill levels, allowing anyone to create pro-looking short videos with minimal effort.
How to make a short video with Wave.video
Step 1.

First, sign up to Wave.video if you don't have an account yet — no worries, registration is free and only takes a few minutes to complete.

Step 2.

You have multiple options on how to get started with your short video: pick a ready-to-use video template, record a video, upload your own footage and images, automatically convert a blog post to a video, or browse the built-in stock library.

Step 3.

Now, customize the video to your exact needs and preferences: combine clips, change layouts, add text animations, stickers, transitions, and more. Don't hesitate to add a voiceover, music, sound effects, and auto-generated captions.

Step 4.

When ready, download your short video to a computer or share it with the audience right from the Wave.video platform: live stream to multiple channels, embed in emails, share on social media, generate video landing pages, and more.
Frequently Asked Questions
How long is a short video?
Typically, a video is considered "short-form" if it is up to 3 minutes in length. These videos have higher engagement and retention rates among viewers due to the constantly decreasing attention span.
Which app is best for making short videos?
Wave.video is certainly one of the best apps for making short videos in minutes. It has all the necessary features to create attention-grabbing short videos, including a full-fledged video editor, ready-to-use template collection, auto-subtitle generator, built-in stock library, and more. Wave.video has both free and paid subscription plans — learn more about them on the
pricing page
.
How do I make a short video for free?
First,
sign up to Wave.video
. Then, get started with your short video using one of the professionally designed video templates, uploading your own assets, or browsing the built-in stock library. Now, get the most out of Wave.video's short videos maker: add a logo, CTA, voiceover, music, subtitles, text, animation effects, and more. When ready, share your video on social media platforms or download it to your computer.
Continue to explore more about video editing, audio editing and hosting tools, video marketing tools, visual effects, and graphical elements