Online Video Enhancer: Make your Videos Stand out
Make your videos visually appealing with color filters, stylish layouts, smooth transitions, and special forms. Use Wave.video as an online video enhancer tool.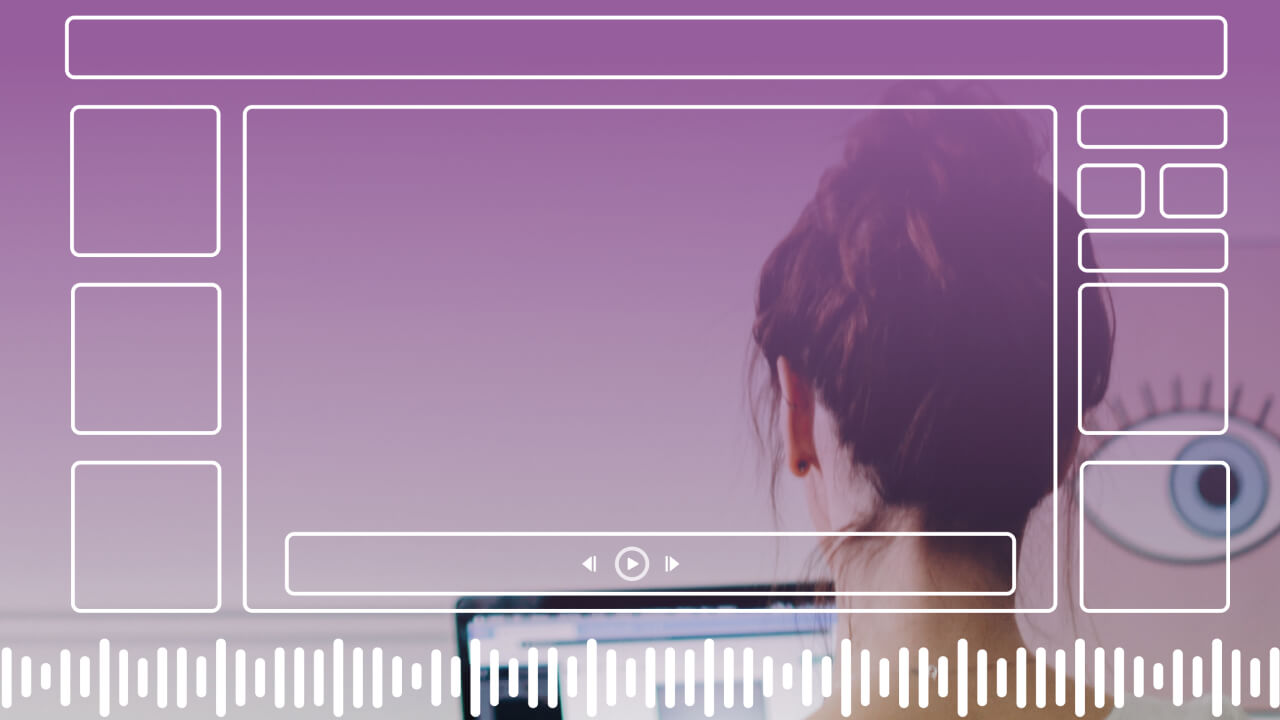 Free Online Video Enhancer
To create engaging video content, remember to give of your best for an ideal video! Color filters, animation, smooth transitions, appropriate speed and volume, and visual components like a progress bar or countdown are all essentials if you want to catch attention.
Wave.video online video editor gives you access to multiple video enhancer tools. Benefit from a free video quality enhancer, choose the format of your video, set the resolution, and make it meet the highest expectations.
How to Enhance your Video
Enter Wave.video editor

Login to your Wave.video account, go to My Projects, and click on Create.

Enhance video

In the editor, explore multiple video enhancer settings: color filters, animation, speed, volume, transactions, layouts, and overlays.

Choose publish option

When you are done, click on Publish; set the ideal video quality, format, and resolution.
Secure and easy
There's no need to share your credentials and account access. Just send your guests a link to join the live event, and they can add their channels using a free Wave.video account.
Learn more →
Cooperate with more streamers
Invite up to 12 guests at once and broaden your audience reach. You can grant different rights from a live stream host to a producer for easy collaboration.
Learn more →
High-quality multistreaming
Broadcast up to 10 destinations at once with the best video quality. Wave.video supports everything from YouTube and Facebook to Amazon Live and even custom RTMPs.
Learn more →
Frequently Asked Questions
Can I enhance video quality online?
Yes, of course! With Wave.video video enhancer tool, you can make any video look better. There are multiple options to enhance your video, for instance, color filters, speed changing, flexible resolution, format and quality settings.
What to do to enhance video quality?
There are several simple tips to enhance video quality: upscale resolution, adjust frame rate, aspect ratio, codec, bitrate, reduce noise, normalize contrast, brightness, and saturation.
How to increase video resolution in Wave.video?
Once you are done with video editing, click on Publish and choose video. Now you are in the rendering menu, here you can choose the preferable resolution: 360p, 480p, 720p, or 1080p.
How to enhance video quality?
Upload your video to Wave.video, open it in the editor, make any changes if needed, then press Publish button, and click on video. In the rendering menu, go to Quality, and choose Maximum.
Continue to explore more about video editing, audio editing and hosting tools, video marketing tools, visual effects, and graphical elements